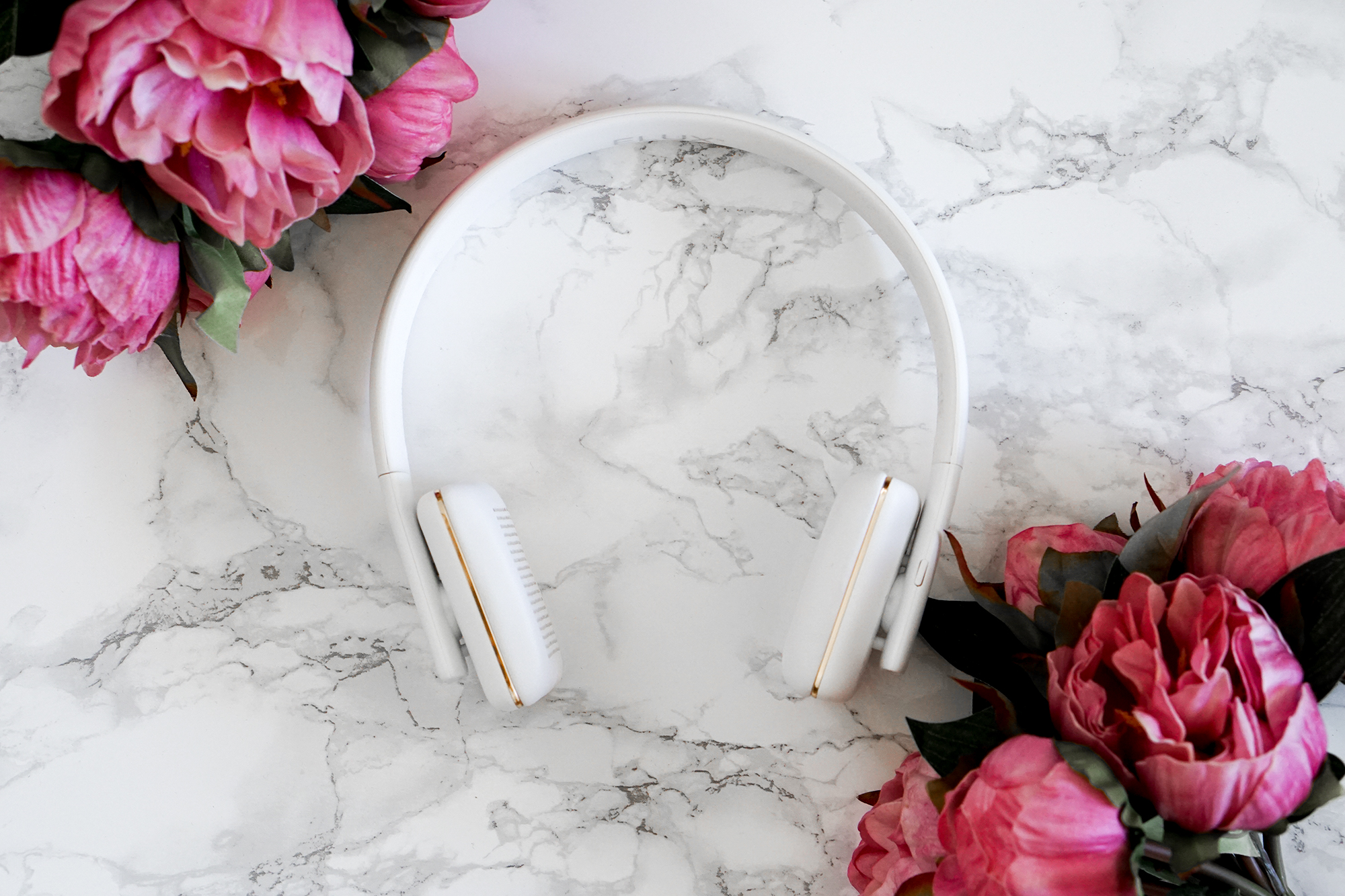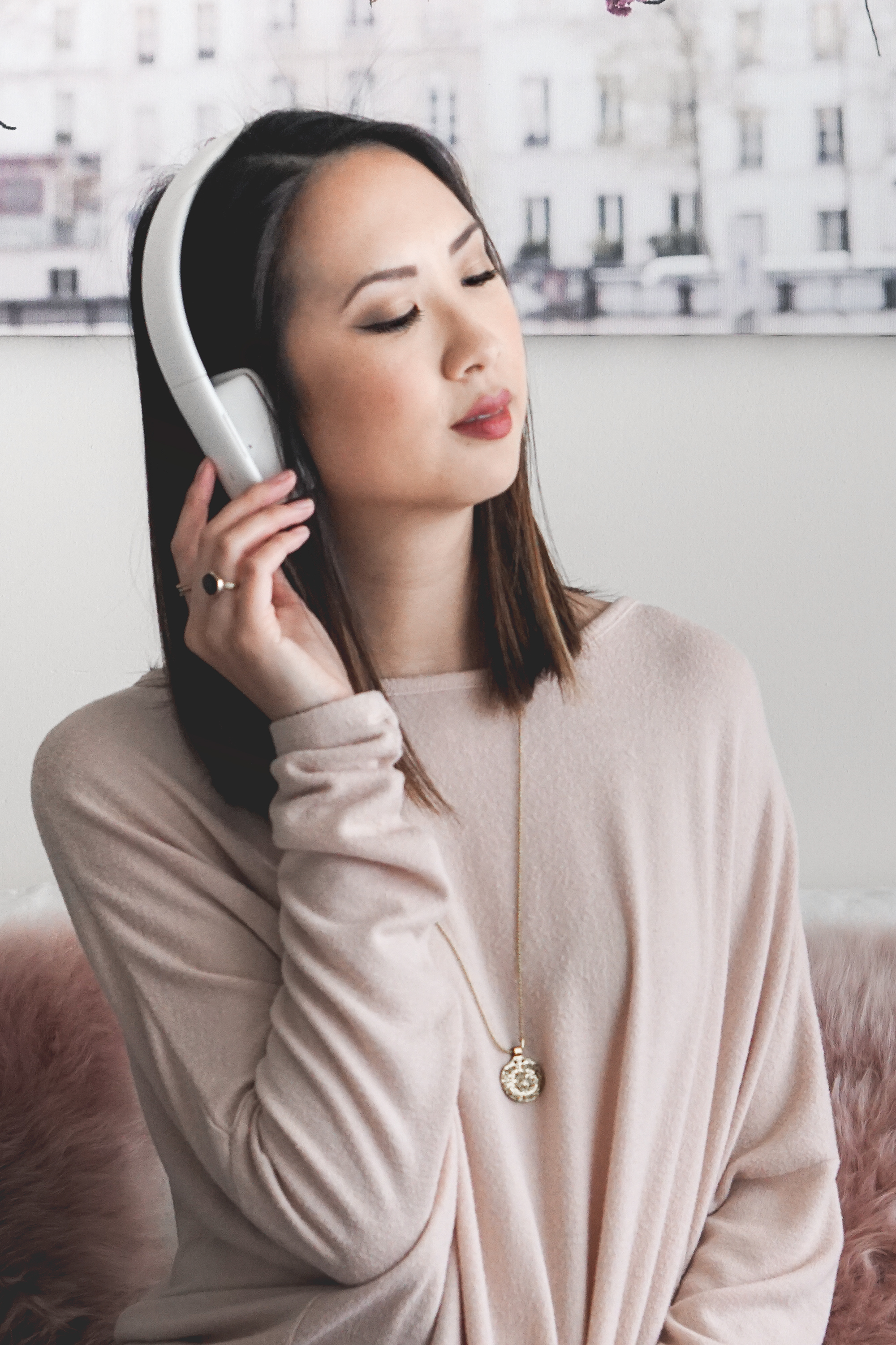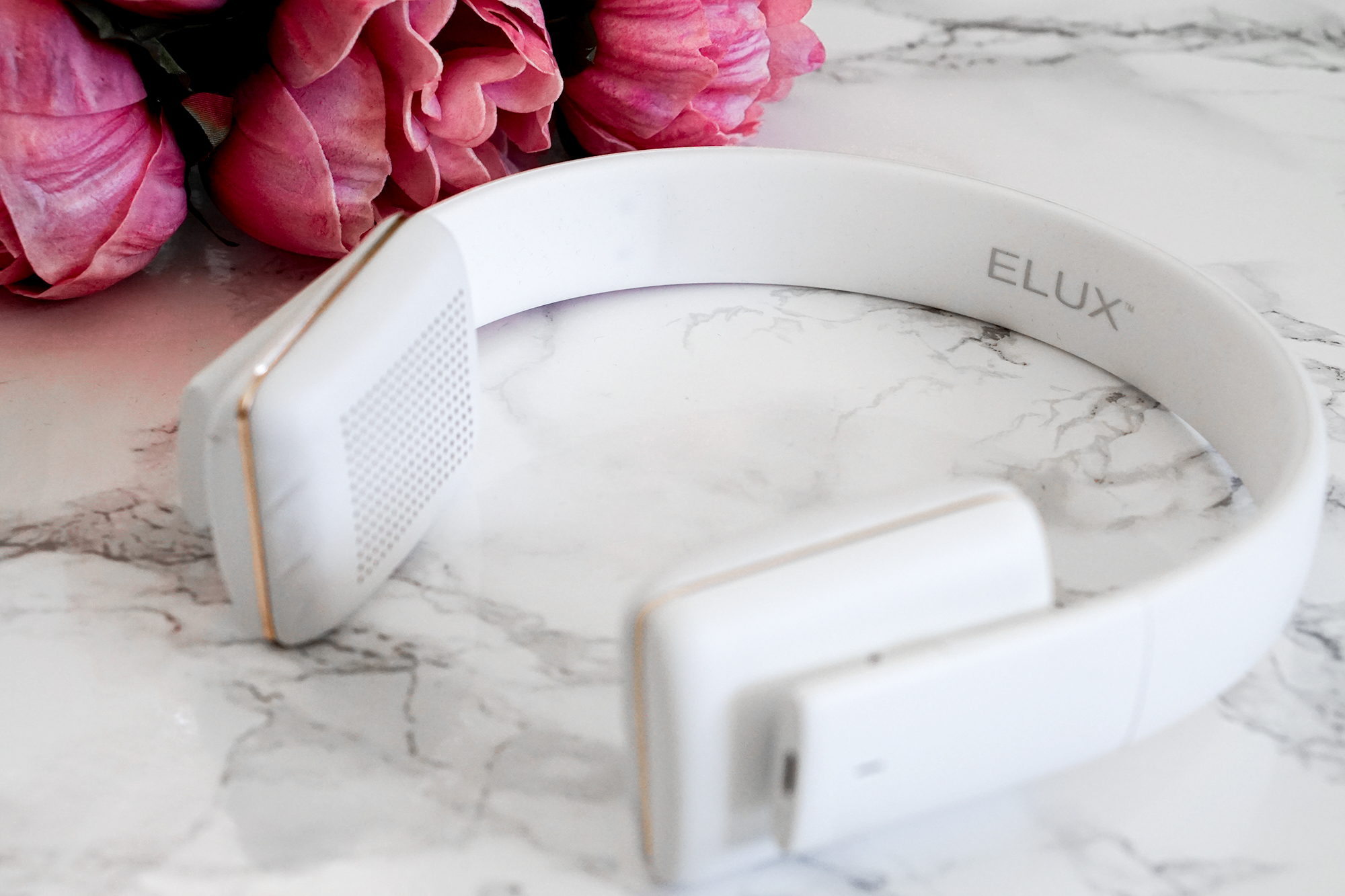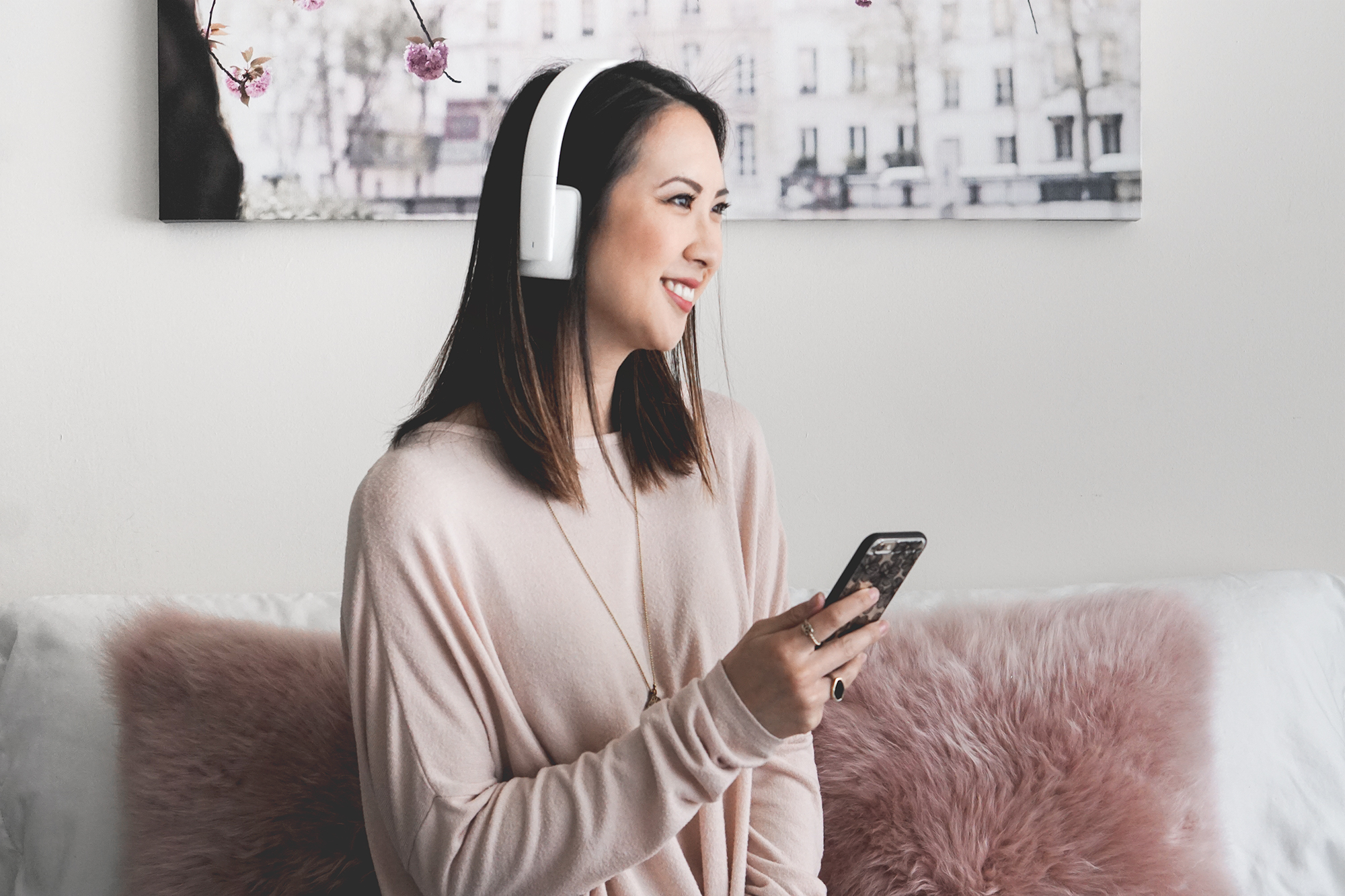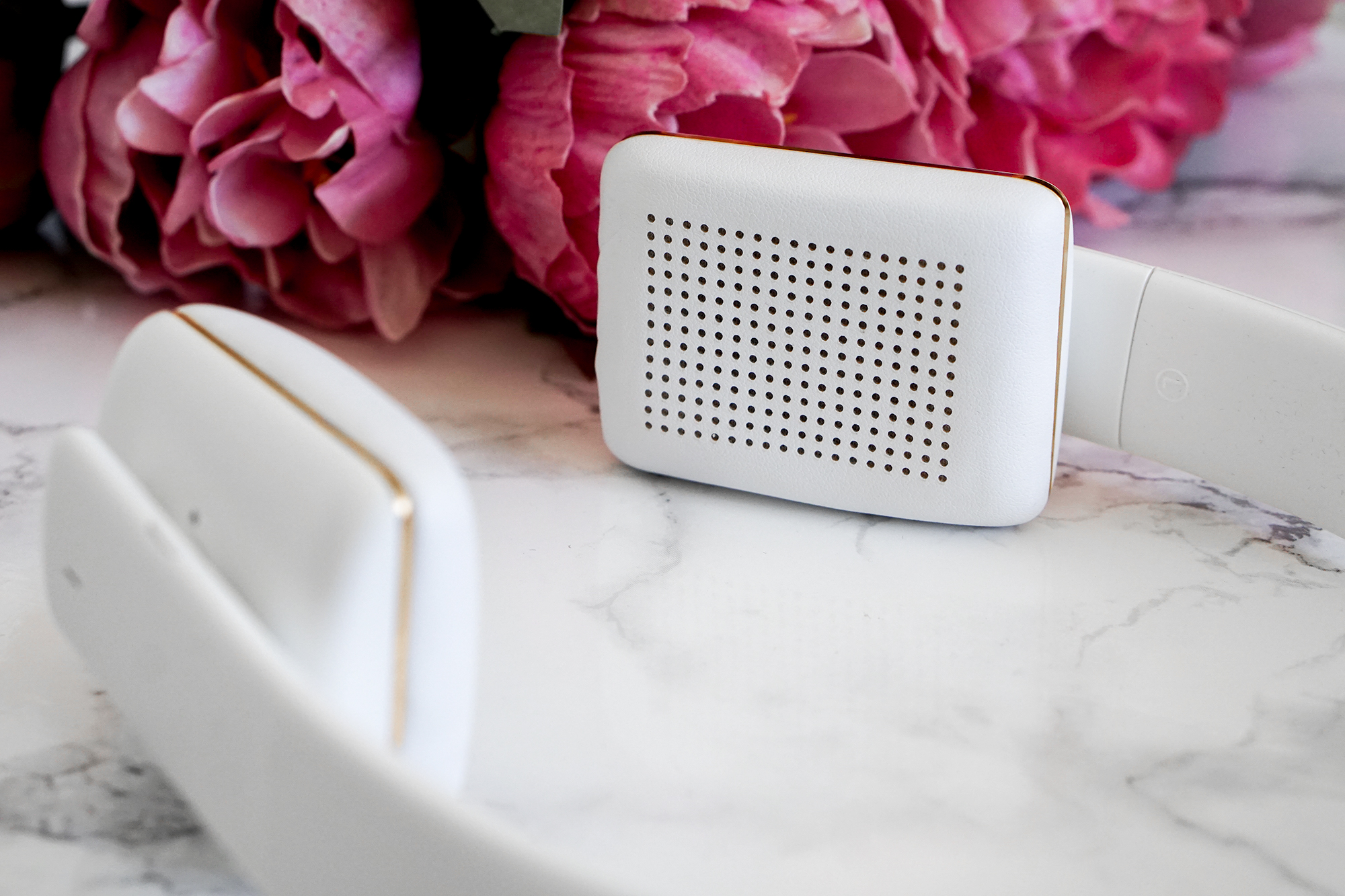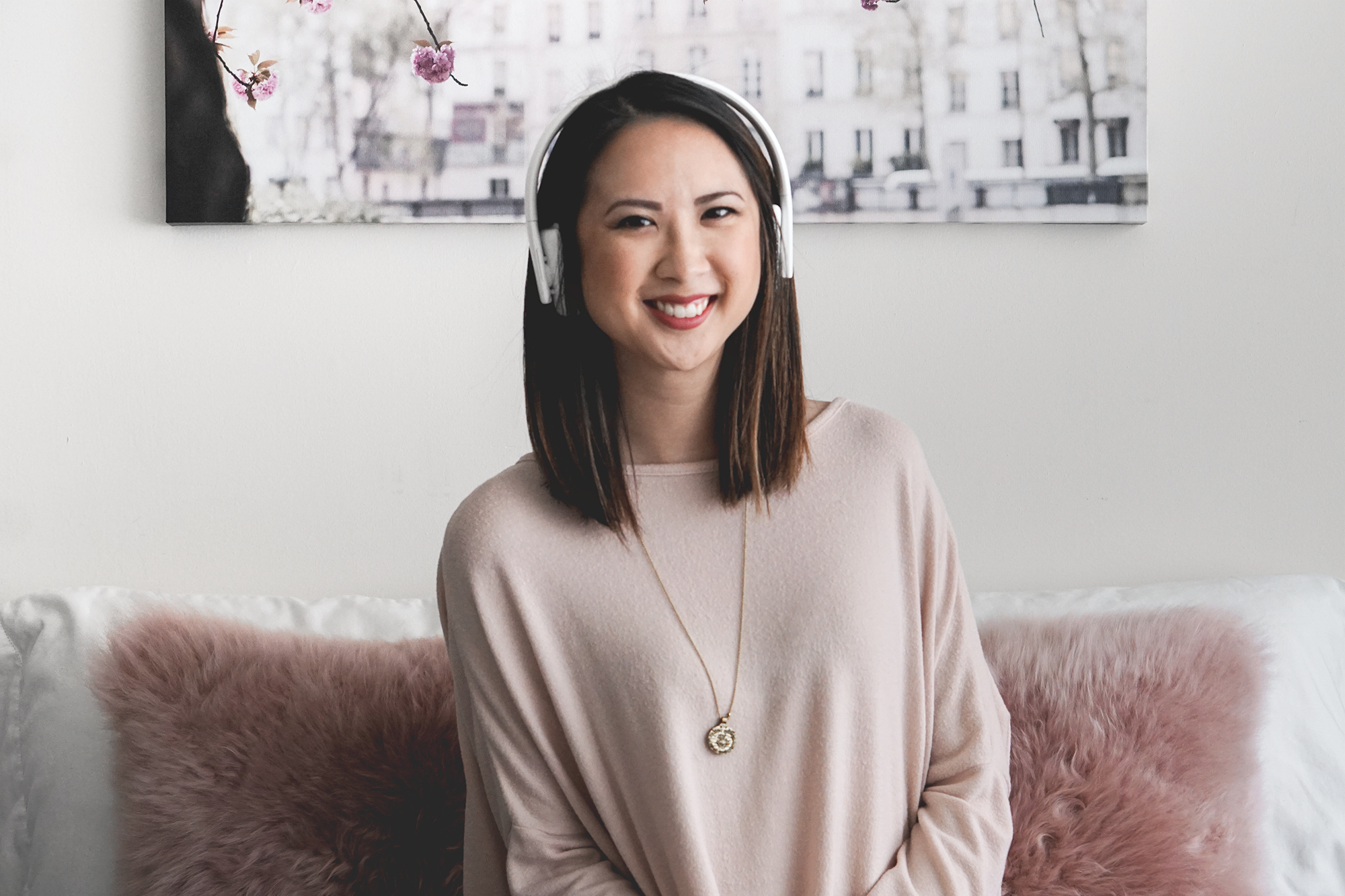 I was approached by Specter Wireless to review their ELUX wireless headphones, and being I used to work at company who produced Bluetooth audio products, I had to give them a try. And because I used to be in that industry, you can bet I'm not going to give a sugarcoated review. Here are my honest, educated thoughts on these headphones!
Product: ELUX by Specter Wireless
Appearance: Obviously these are meant to be super stylish, and they are! They come in both black and white, and the white comes with a gold trim, which I love. They aren't bulky, either, so they are great for both men and women.
Material: The main image of the headphones on the website was misleading here. They used a rendering, not an actual photograph, and it made the material look super glossy, sturdy and high-quality. In real life, the ELUX headphones are made with a combination of plastic and pleather. The plastic is matte, not glossy, and feels kind of "rinky-dink." When I hold it, I don't feel like I'm holding luxury at all, it only looks good.
Comfort: I was very impressed with the comfort level of these headphones. There is a lot of cushion where it would rest on the top of your head, and I had no problems wearing them for long periods of time around my ears. The only time I felt discomfort is when I wore my glasses at the same time, but to be fair I've never found a pair of headphones that don't become uncomfortable in this scenario.
Sound: This is where I really disappointed. The sound is okay, but definitely not great. I love a lot of bass, and I wanted a helluva lot more of it with these babies! Without it, the sound felt flat to me. The website boasts these headphones have "dynamic sound" and "noise isolation," but I do not agree at all.
Battery life: 12 hours of music, no problem. 🙂
Price: At $99.95, this is an affordable option for sure!
Overall: I'd rate the ELUX headphones a 6/10. You get what you pay for here, so if you are on a budget and don't mind sacrificing sound quality for style, then ELUX is a great option. But if you are an audio snob like me, I recommend looking elsewhere and shelling out more money for better quality all around.
What headphones do you guys use? Feel free to leave a comment with your recommendations. Thanks for reading!
—–
Note: Specter Wireless is one of the many contributors to this website, and they provided free product in exchange for this post. All opinions, creativity and material expressed are 100% my own.
Save
Save