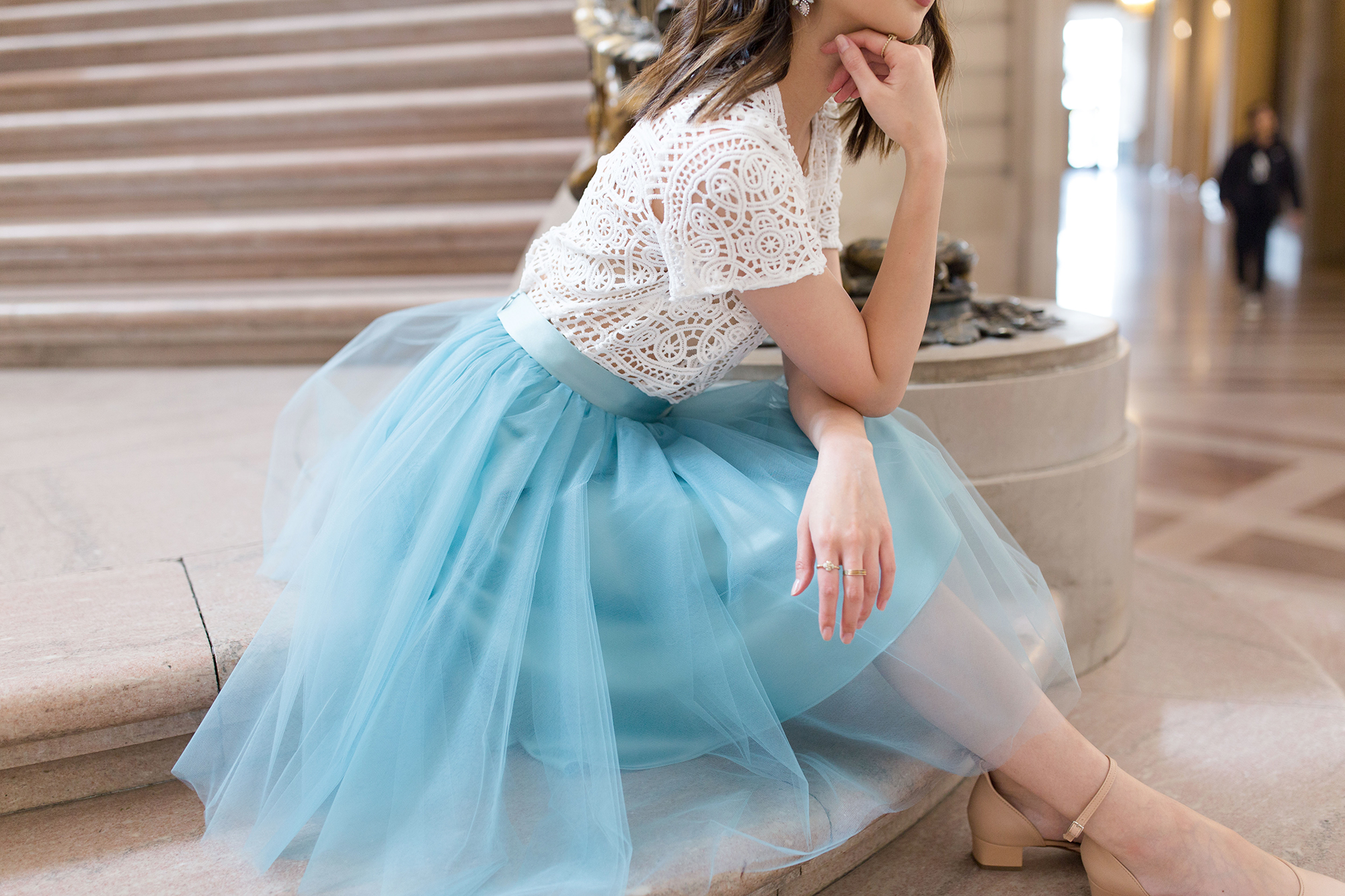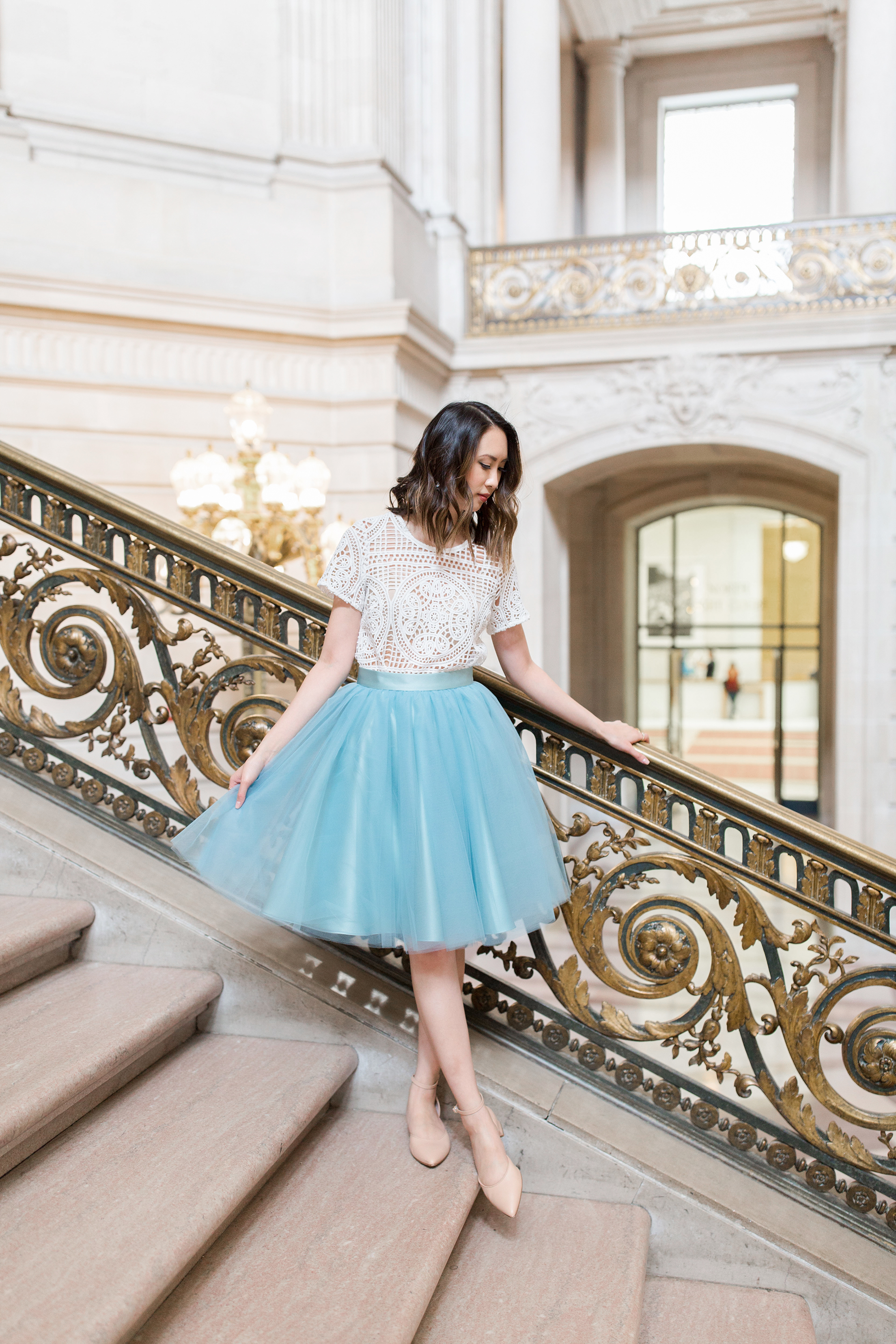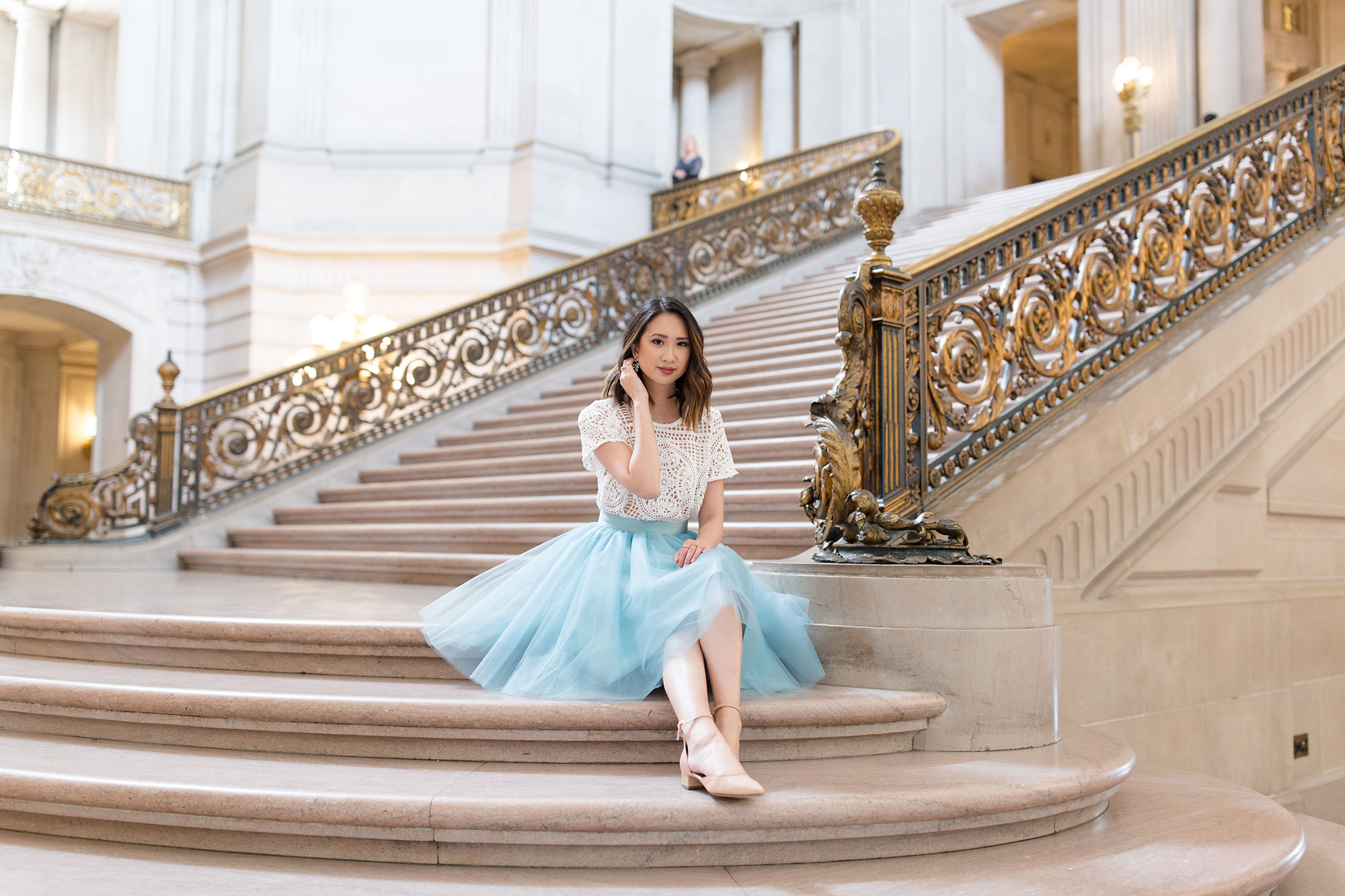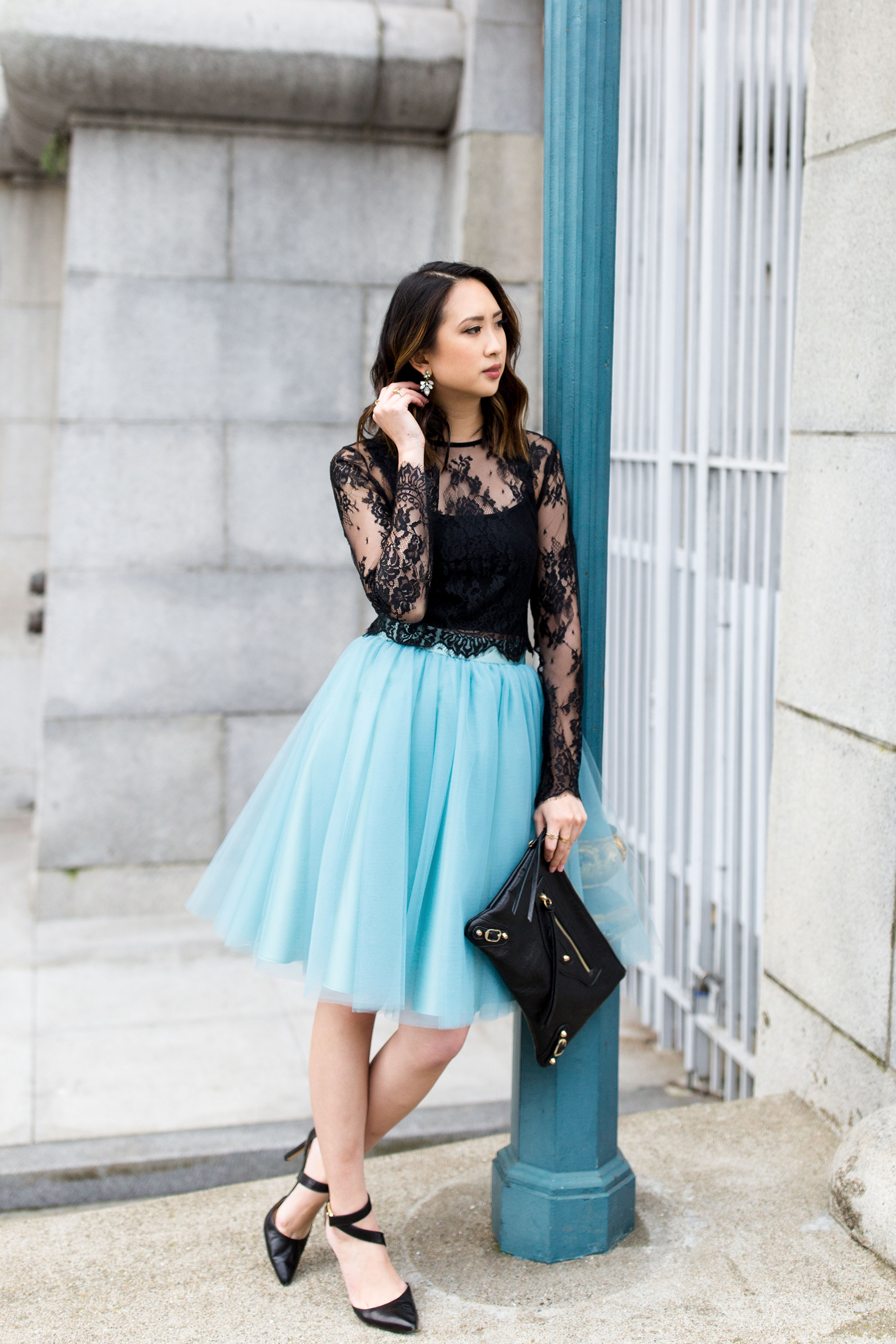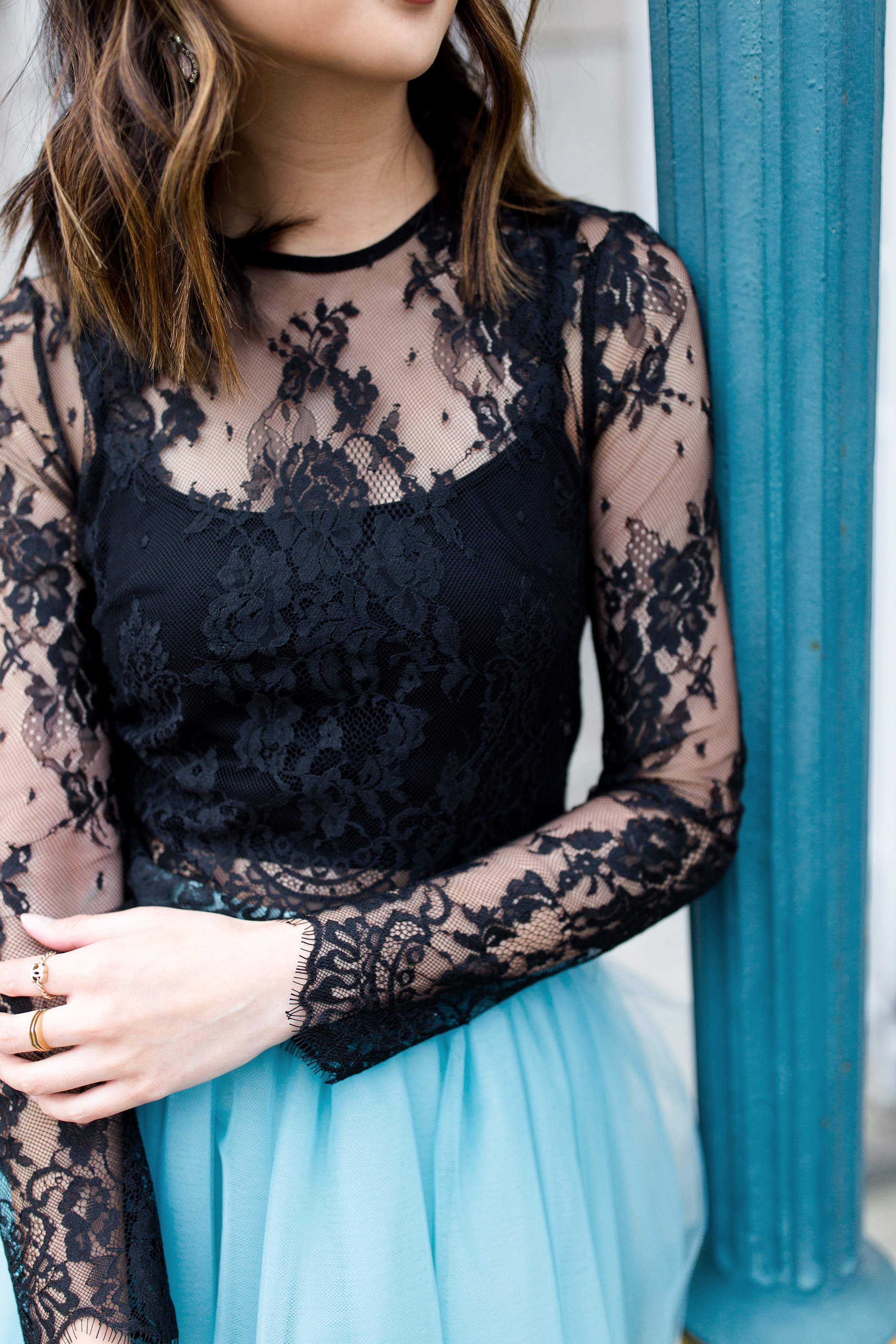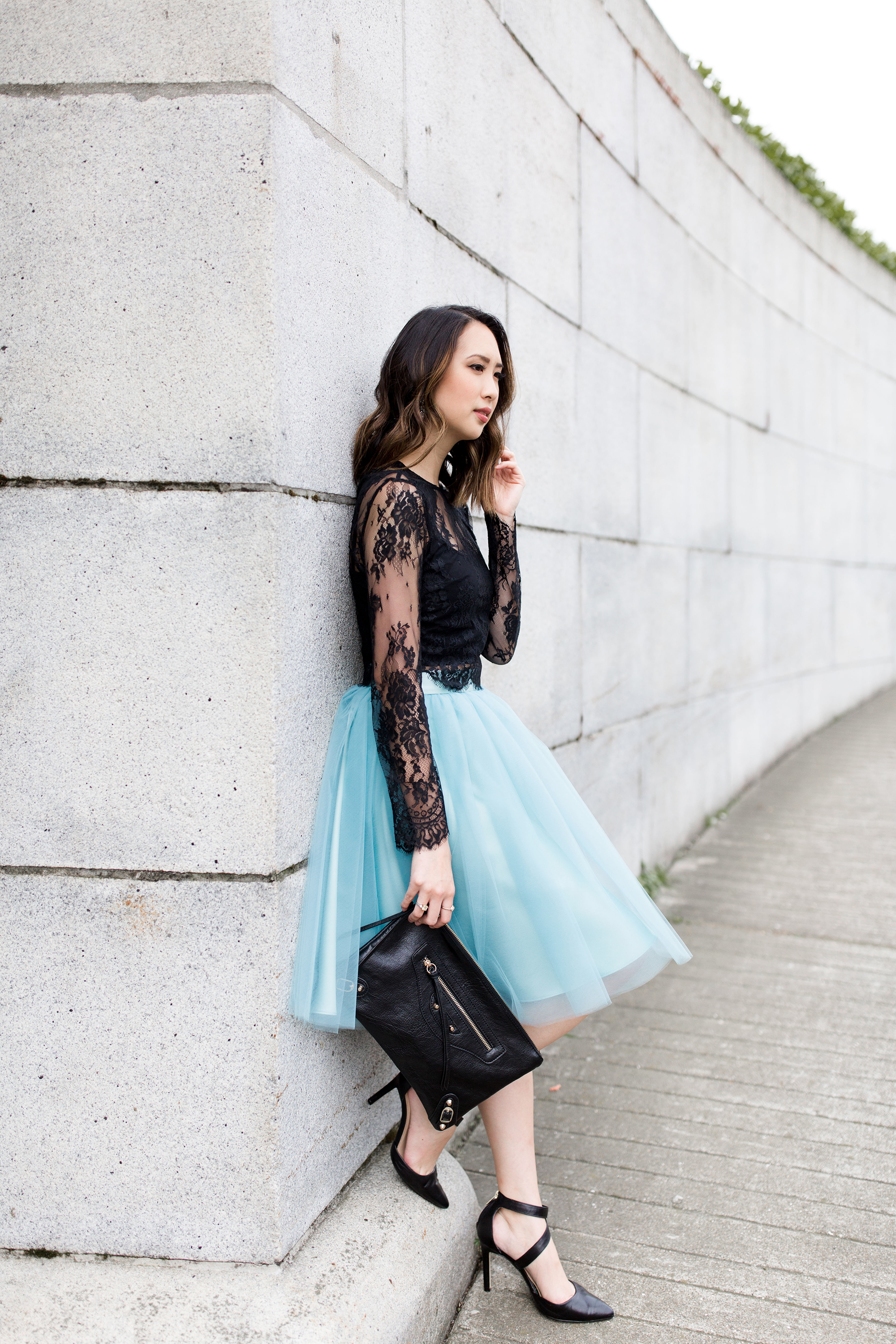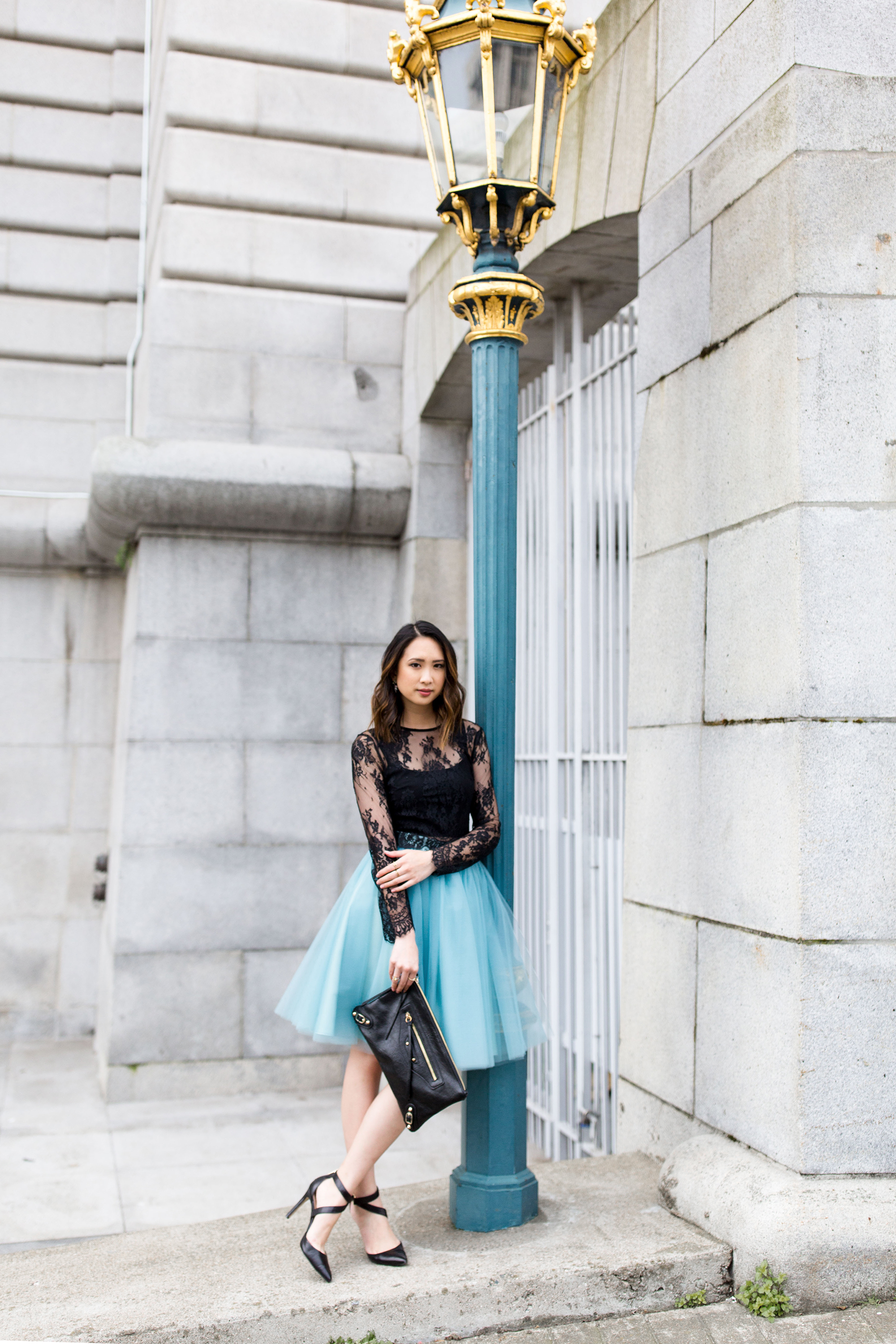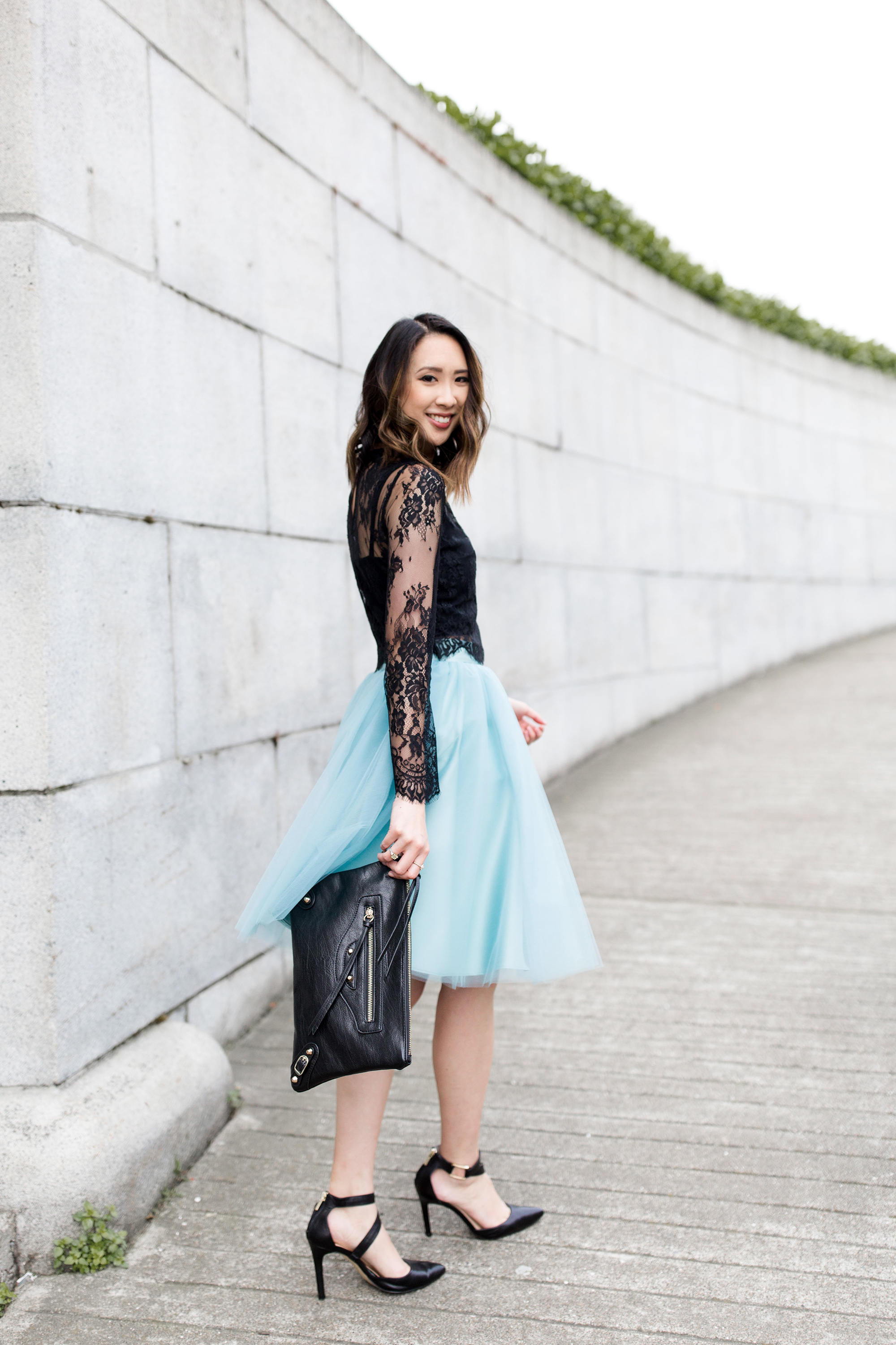 You might recognize this skirt from my Femme Fair pics, and I'm back to style it 2 more ways because I love it that much. I've always had a soft spot for tulle skirts, and I think it's because it makes me think back to when I was a little girl taking ballet classes.
For the first styling, I wanted to embrace a full-on ballerina vibe. I don't often do 100% feminine looks (I usually wear leather to offset the sweetness) but the skirt was really compelling me to go for it! I opted for a short sleeved top with more of a "chunky" lace detail because I wanted this to be a daytime look. And to continue my ballerina dreams, I chose a flat-ish pair of pointed toe shoes. (There is actually a 1-inch heel to it, hence "flat-ish.") By the way, these shoes are perfect for anyone vertically challenged like myself, because the pointed toe gives the illusion of longer legs!
For my second styling, I wanted to go for a date night look. I also wanted to incorporate my love for black, so I selected a super delicate black lace top with long sleeves. I absolutely love the striking contrast between the two colors, and my goodness… lace and tulle just go SO well together! My only concern with the delicate lace was that any necklace seemed like it would snag the material, so I accessorized, instead, with statement earrings.
Between the two, I definitely felt like the second pairing was more "me." But I loved going out of my usual color palette for the first look because I definitely felt like a ballerina princess among all the brides at City Hall! It's always nice to feel just flat-out pretty once in a while, too. 🙂
Which look was your favorite?
Outfit 1
Top: c/o Tobi
Skirt: c/o Bliss Tulle (custom 22″ length)
Shoes: Banana Republic (old, similar here)
Bag: … I don't remember, it's so old! 🙁
Outfit 2
Top: Morning Lavender
Cami: Morning Lavender
Skirt: c/o Bliss Tulle (custom 22″ length)
Shoes: AGL
Earrings: J. Crew (old, similar here and here)
Photographer: Hamee Ha
Save
Save
Save
Save
Save
Save
Save