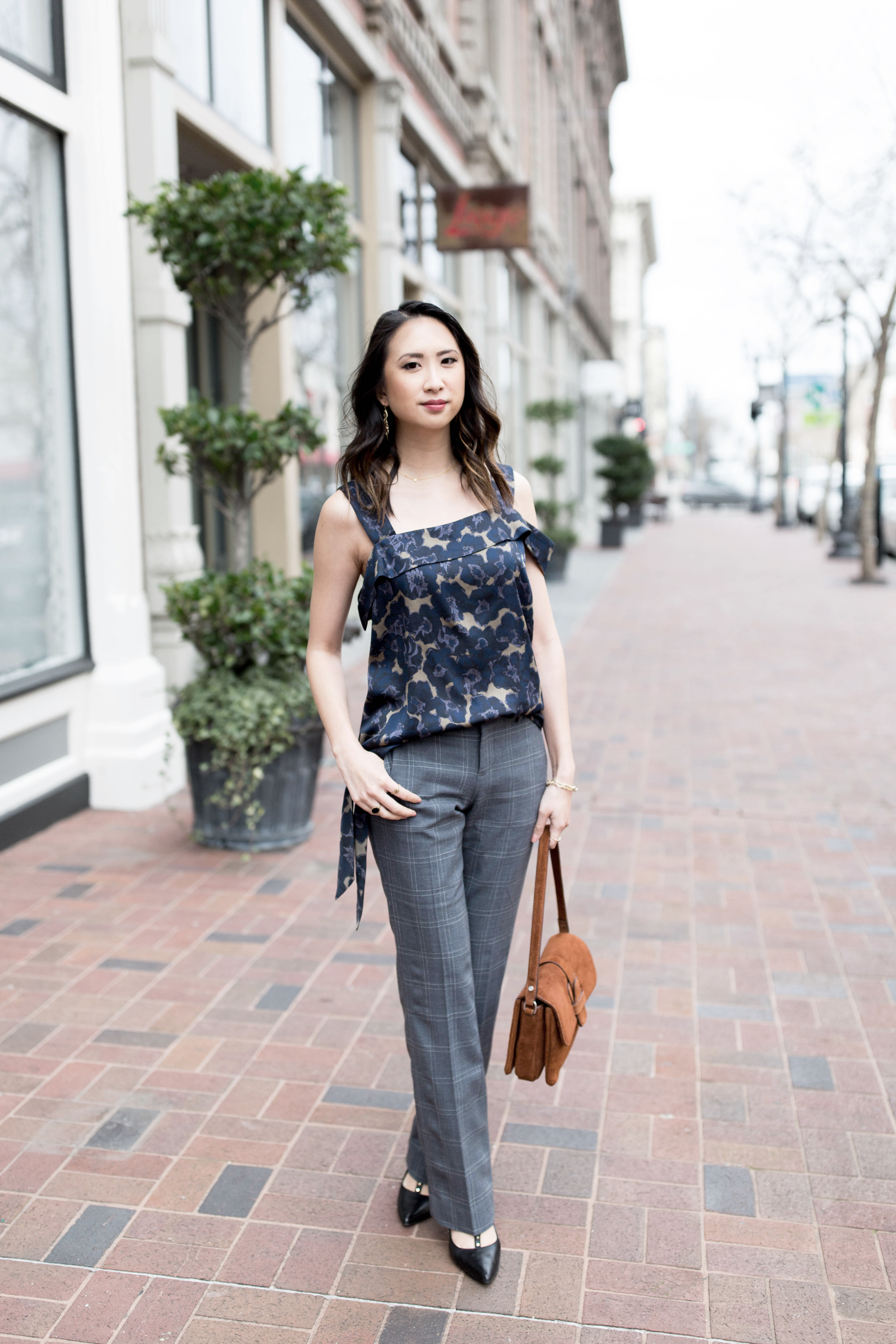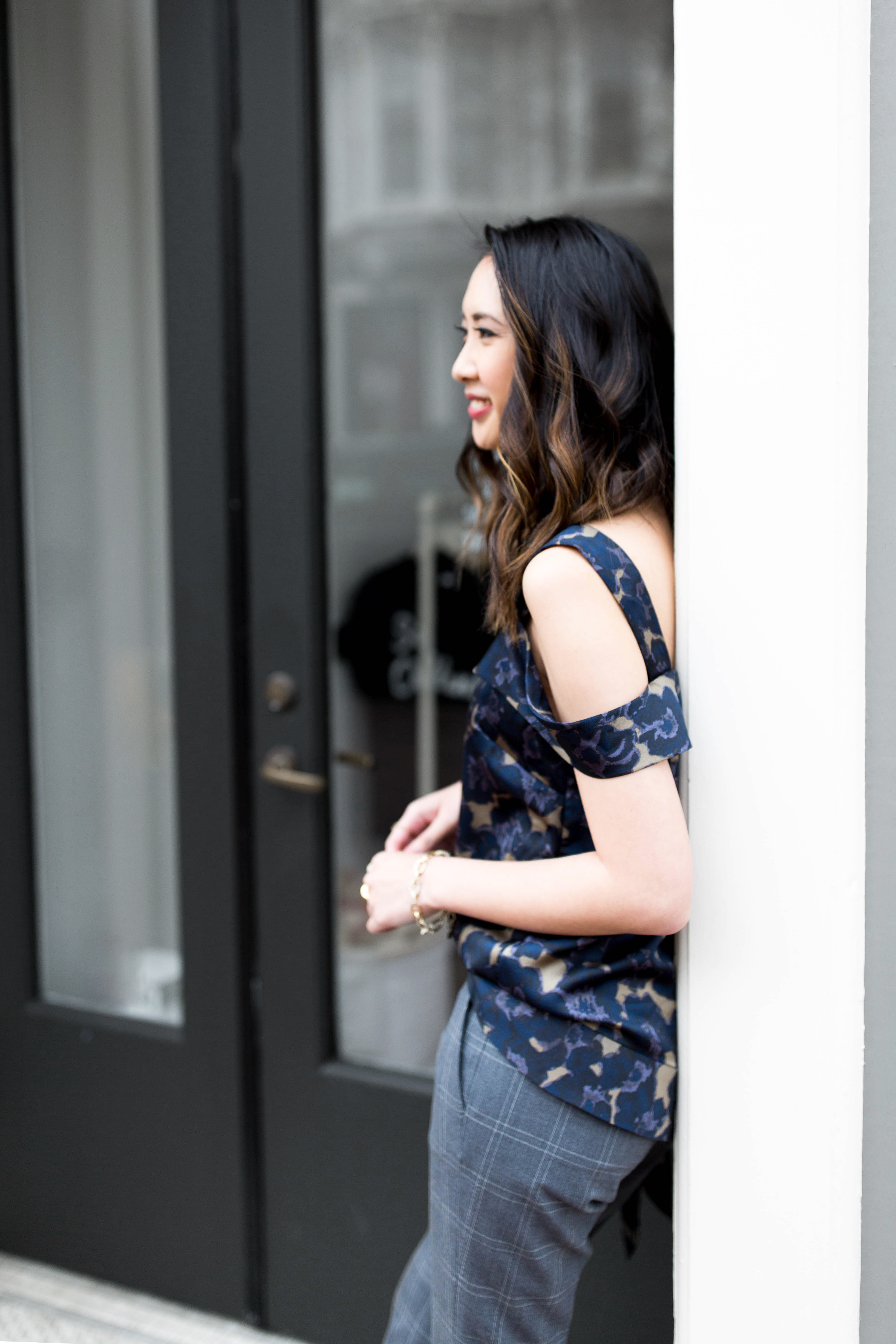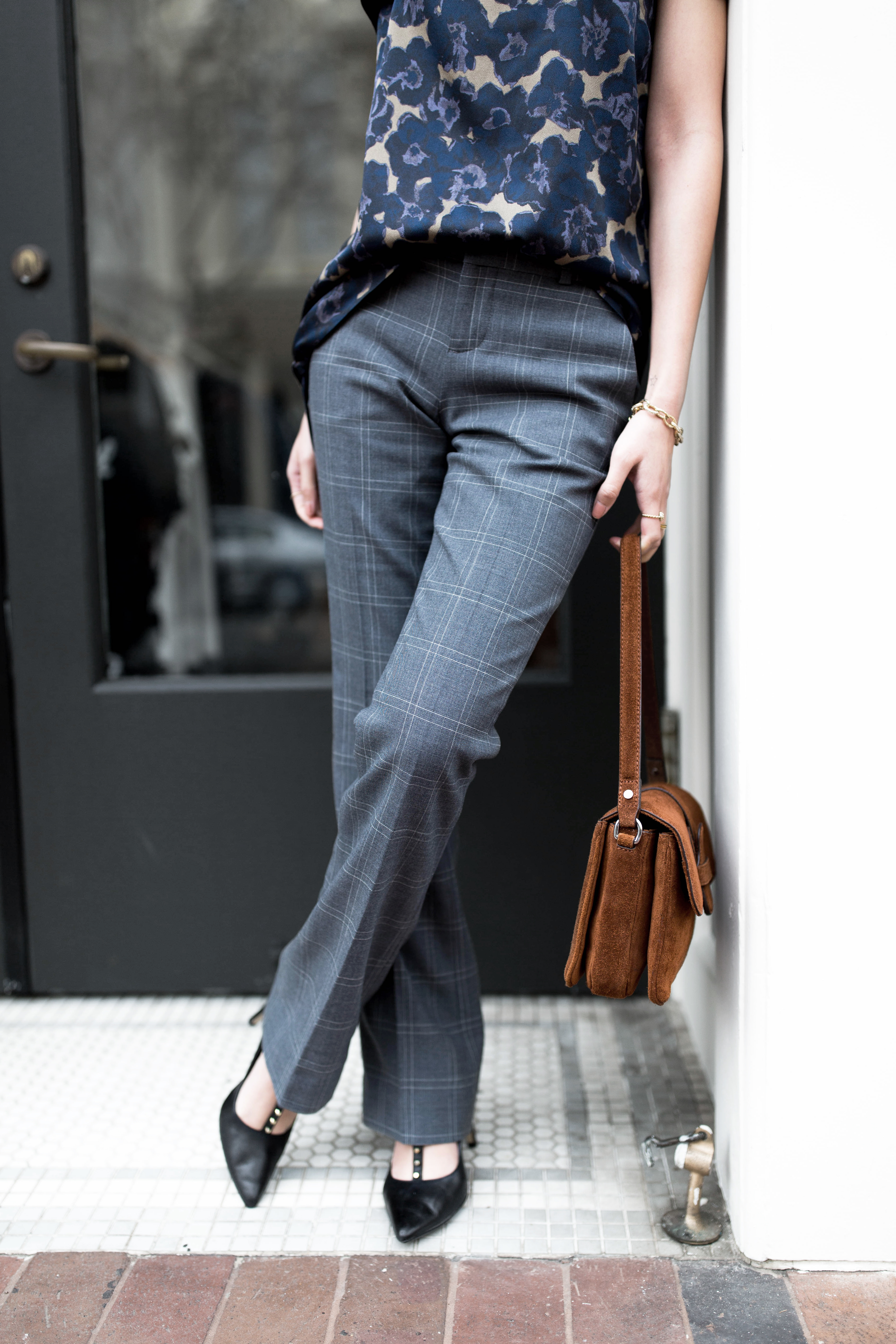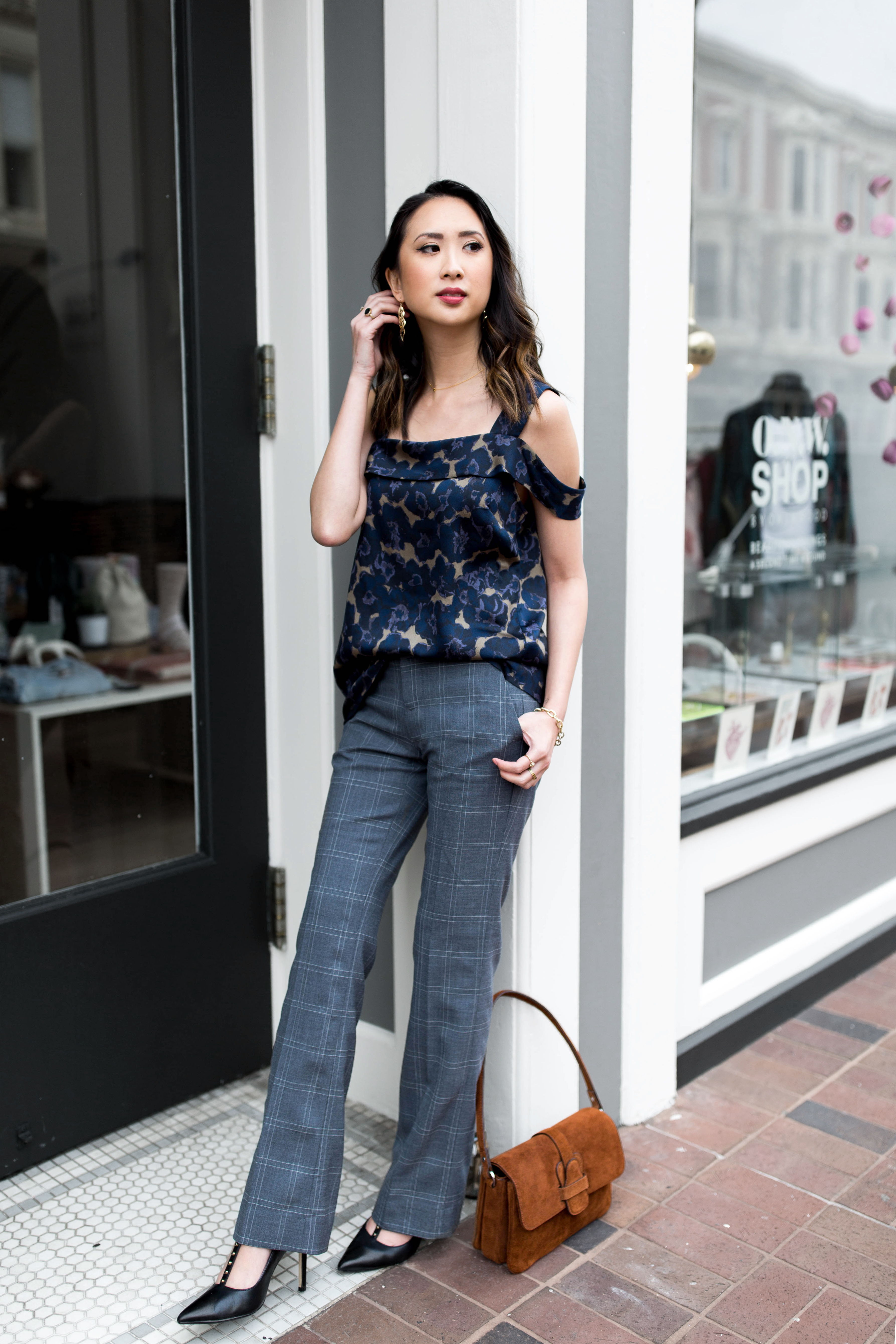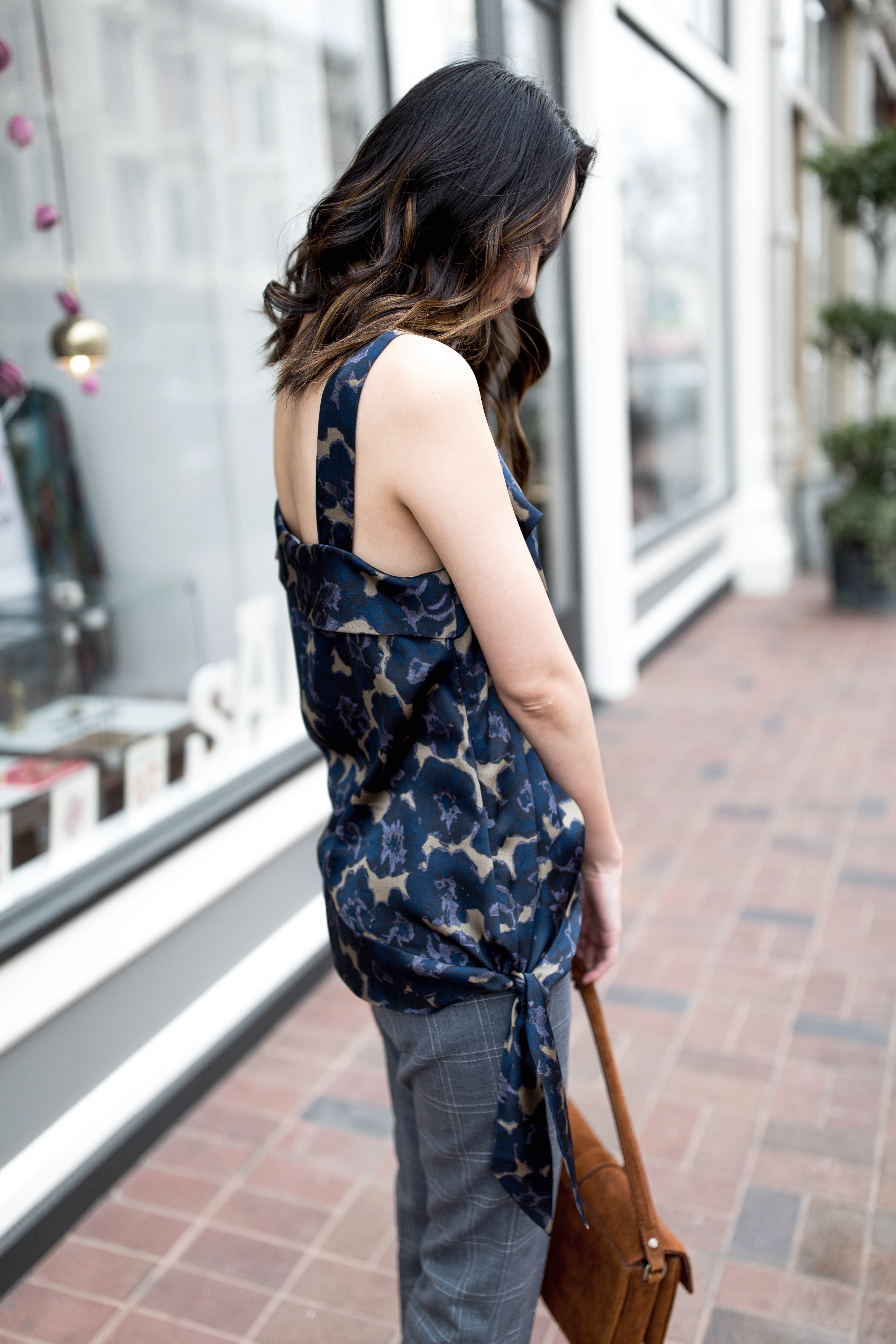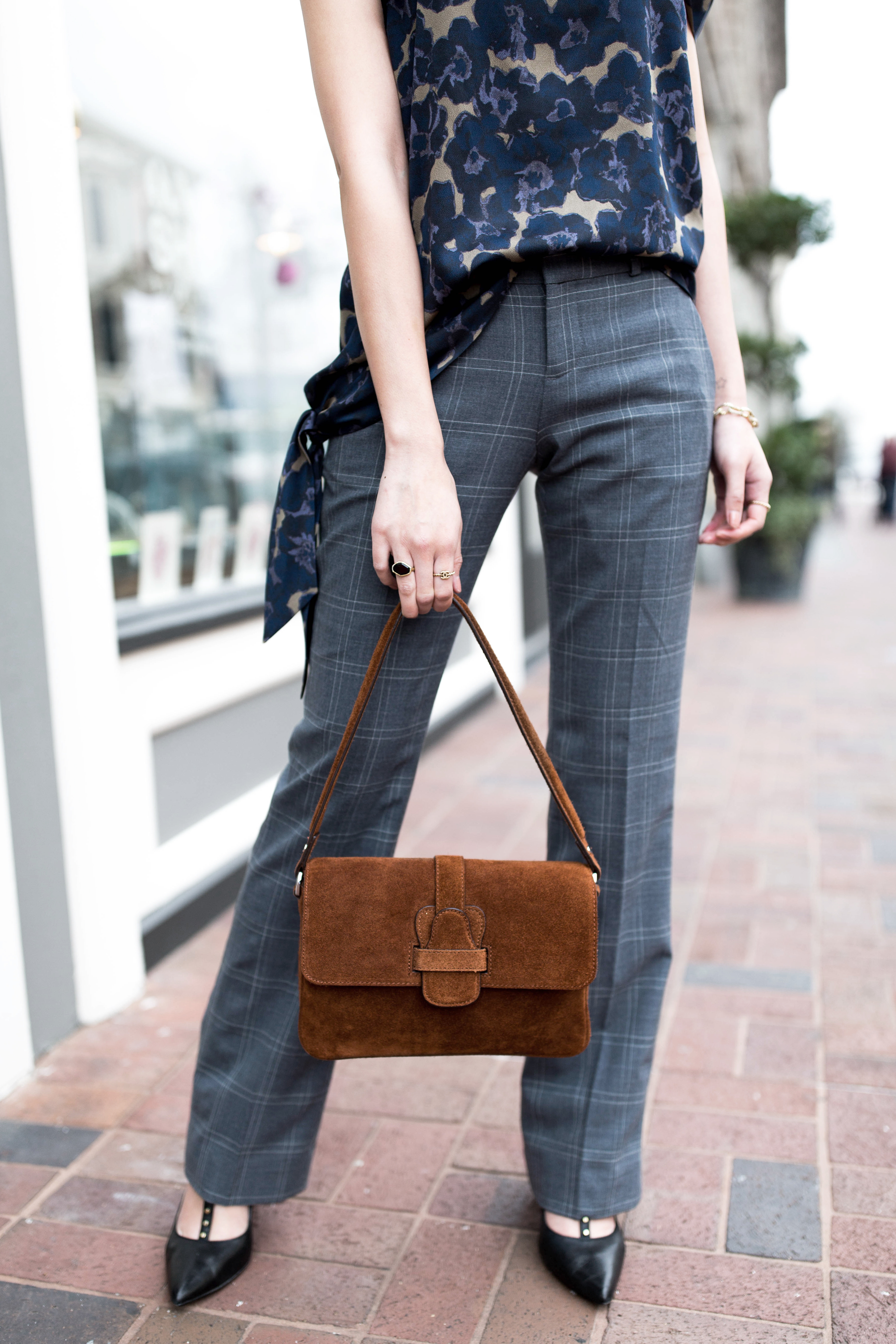 I finally get to share this photo set! I actually shot this look back in February (hence the longer hair), and the look debuted on Banana Republic's site last week. I am proud to be the shortest one featured on the page. 🙂
I've never been one to wear prints—especially on pants—yet I found myself drawn to the subtle windowpane print on these trousers. The fit (which comes in petite-length) combined with the vertical lines and a pair of heels, created a great lengthening effect! You be the final judge, but I feel like I look a lot taller than 5'2″ here. These are definitely going in my "go-to" pants pile!
To be honest, mixing prints has always given me a bit of anxiety. But I really wanted to face my fear with this outfit, so I reached for every printed top in my closet before finally deciding on this floral asymmetric top. After all my experimentation, I found that mixing prints works best when one print makes a statement and the other takes on a more supporting role.
Thanks for reading! Have a great Monday… and oh, everyone please wish Mama Luxe a very Happy Birthday, please! 😀
Outfit details
Top: c/o Banana Republic
Pants: c/o Banana Republic
Shoes: Banana Republic (old, similar here)
Bag: c/o Banana Republic
Photographer: Hamee Ha
Note: Banana Republic is one of the many contributors to this website, and they provided free product in exchange for this post. All opinions, creativity and material expressed are 100% my own.
Save
Save
Save