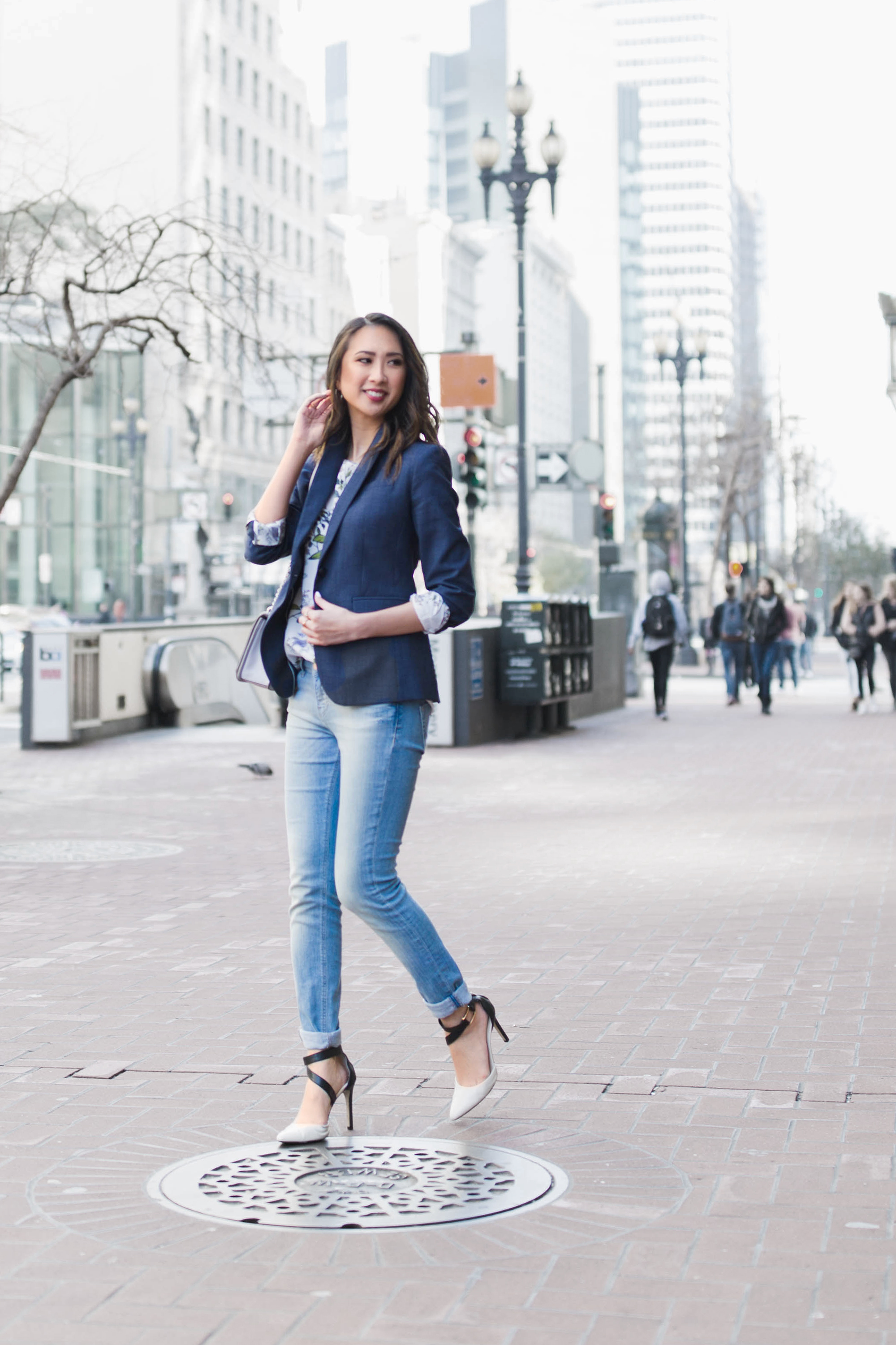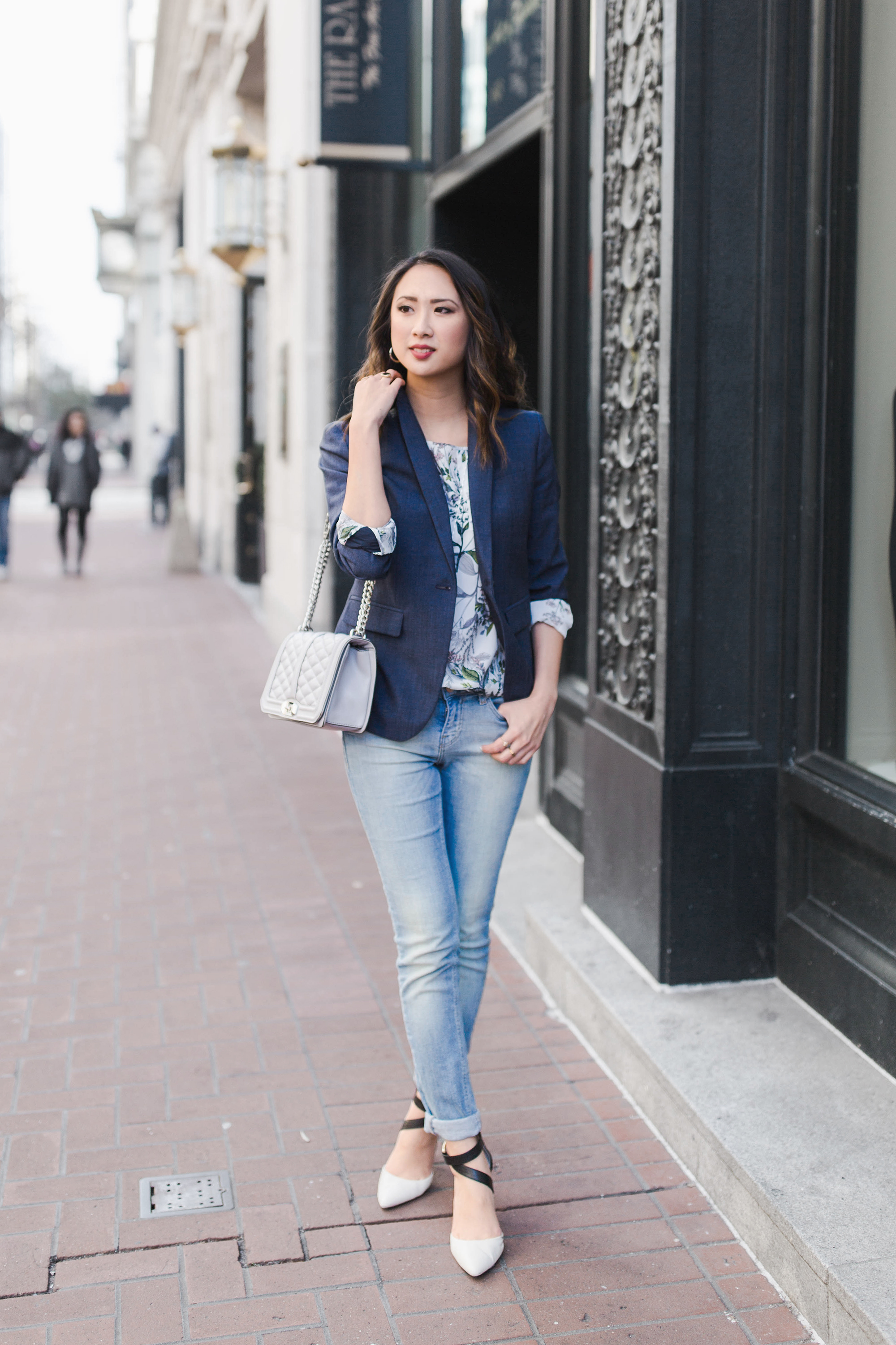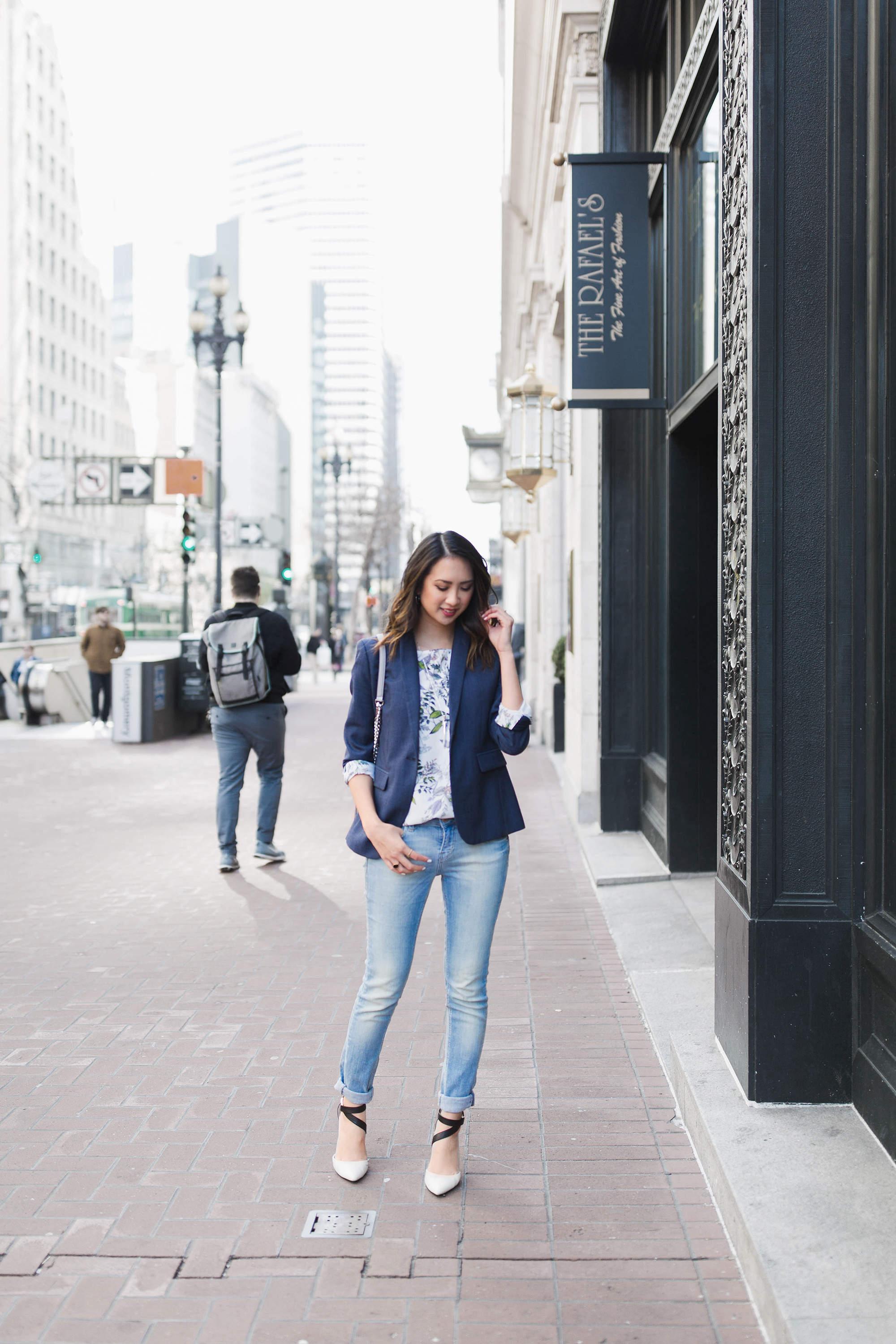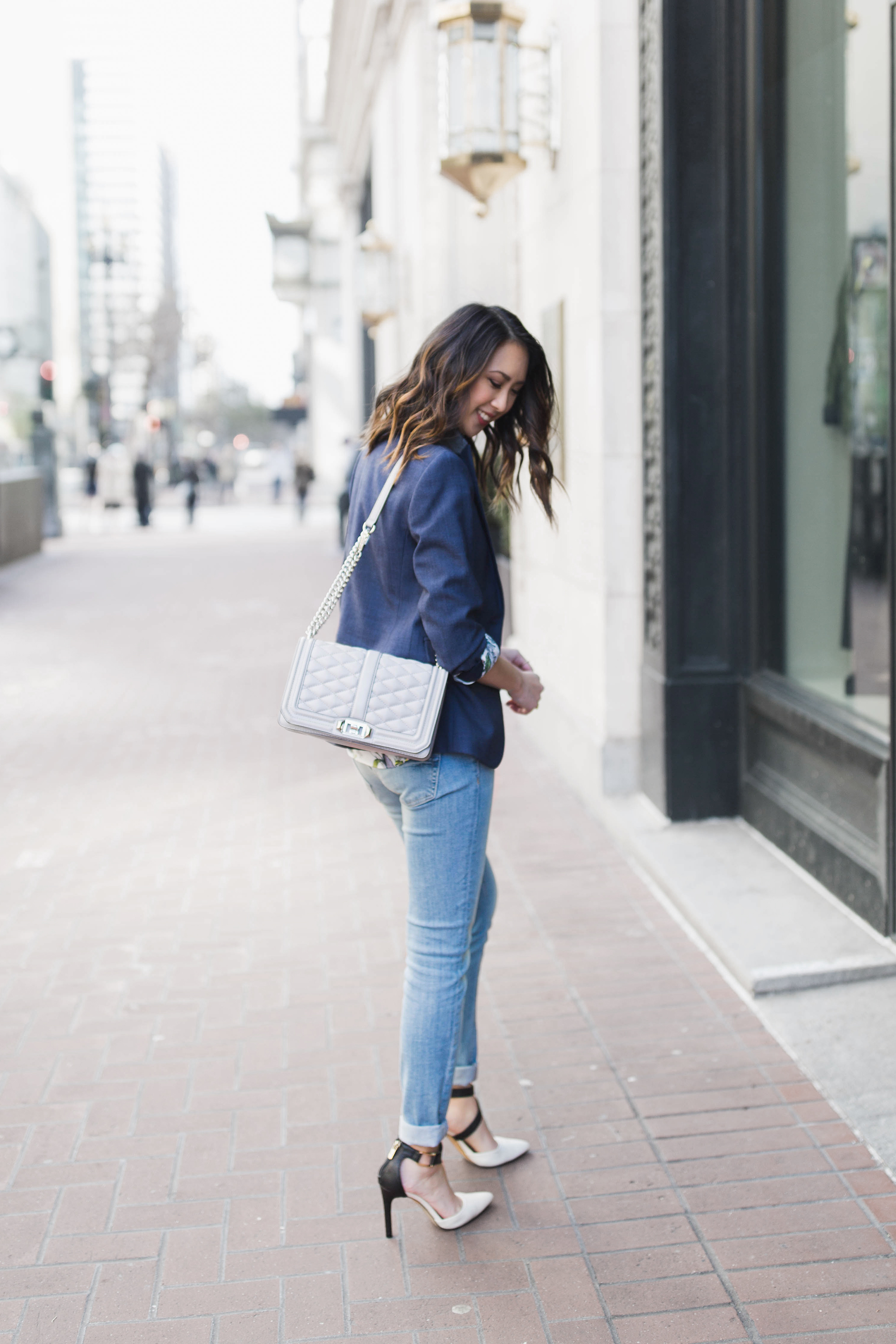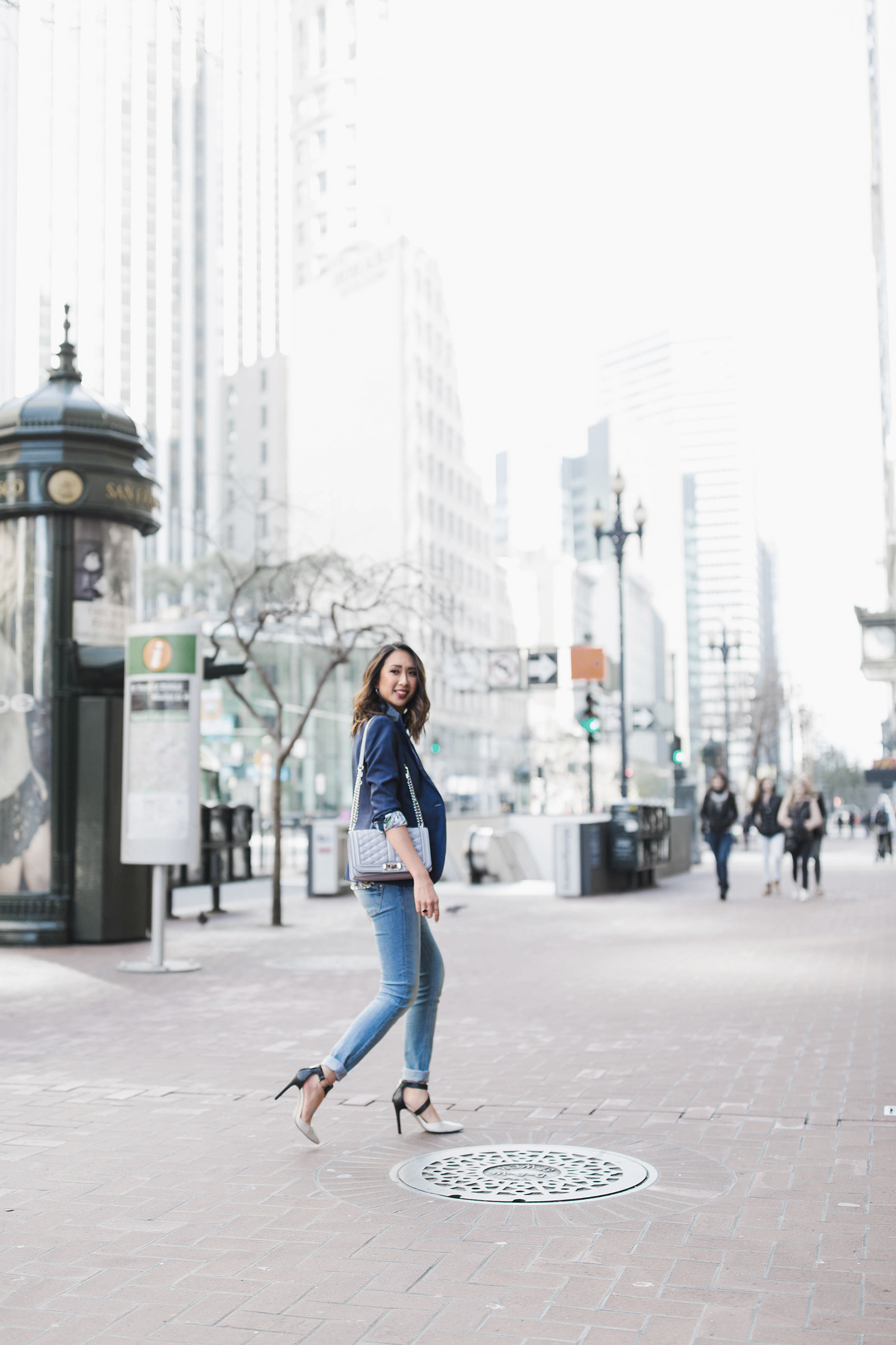 As part of Banana Republic's "Suiting Up" campaign, I was asked to style a blazer for the office. I've had the luxury of working in the San Francisco tech scene since I graduated from college, so dressing for work has always been more casual than traditional. However, even though the dress code is very lax, I still believe in always dressing for success.
Making thoughtful sartorial choices for the office can both make you feel and exude the message that you are a woman who can get s*** done. And in my opinion, nothing shows you mean business more than wearing a well-fitting blazer. You can put it over a blouse or a basic tee, and it will elevate your look every time. I love this lightweight wool blazer from BR because it is really flattering and is also wrinkle-resistant! (And for someone who doesn't own an iron, this is a huge plus!)
Pairing a blazer with jeans won't always be appropriate depending on your particular work environment, but for my purposes, it works. It's a great blend of casual and professionalism, especially when you roll up the sleeves. Pull it all together with a great pair of pumps, and you are good to go!
Outfit details
Blazer: c/o Banana Republic
Top: c/o Banana Republic
Jeans: Zara (old, similar here)
Shoes: Banana Republic (old, similar here)
Bag: Rebecca Minkoff (old, similar here and here)
Photographer: Hamee Ha
Note: Banana Republic is one of the many contributors to this website, and they provided free product in exchange for this post. All opinions, creativity and material expressed are 100% my own.
Save