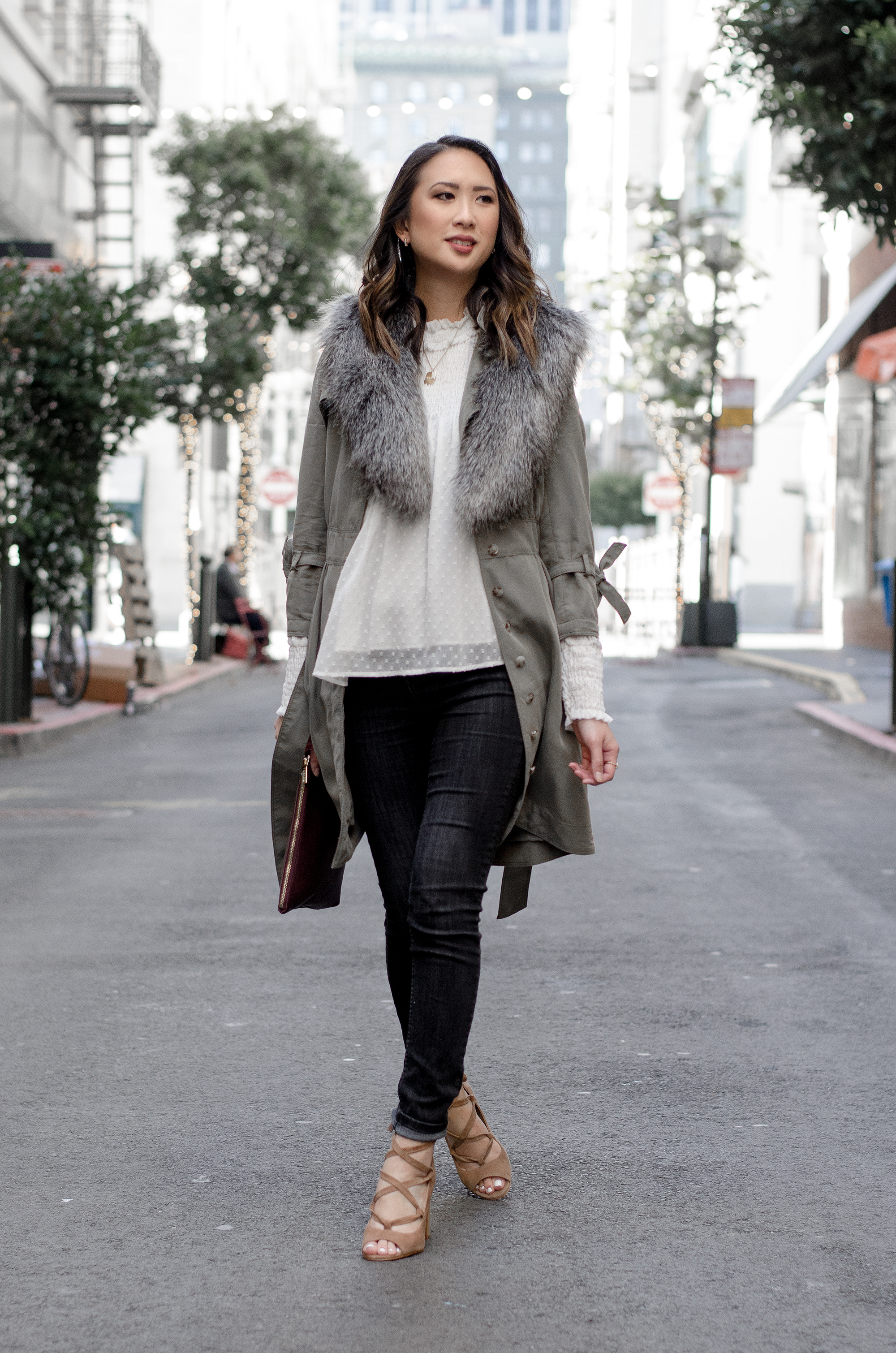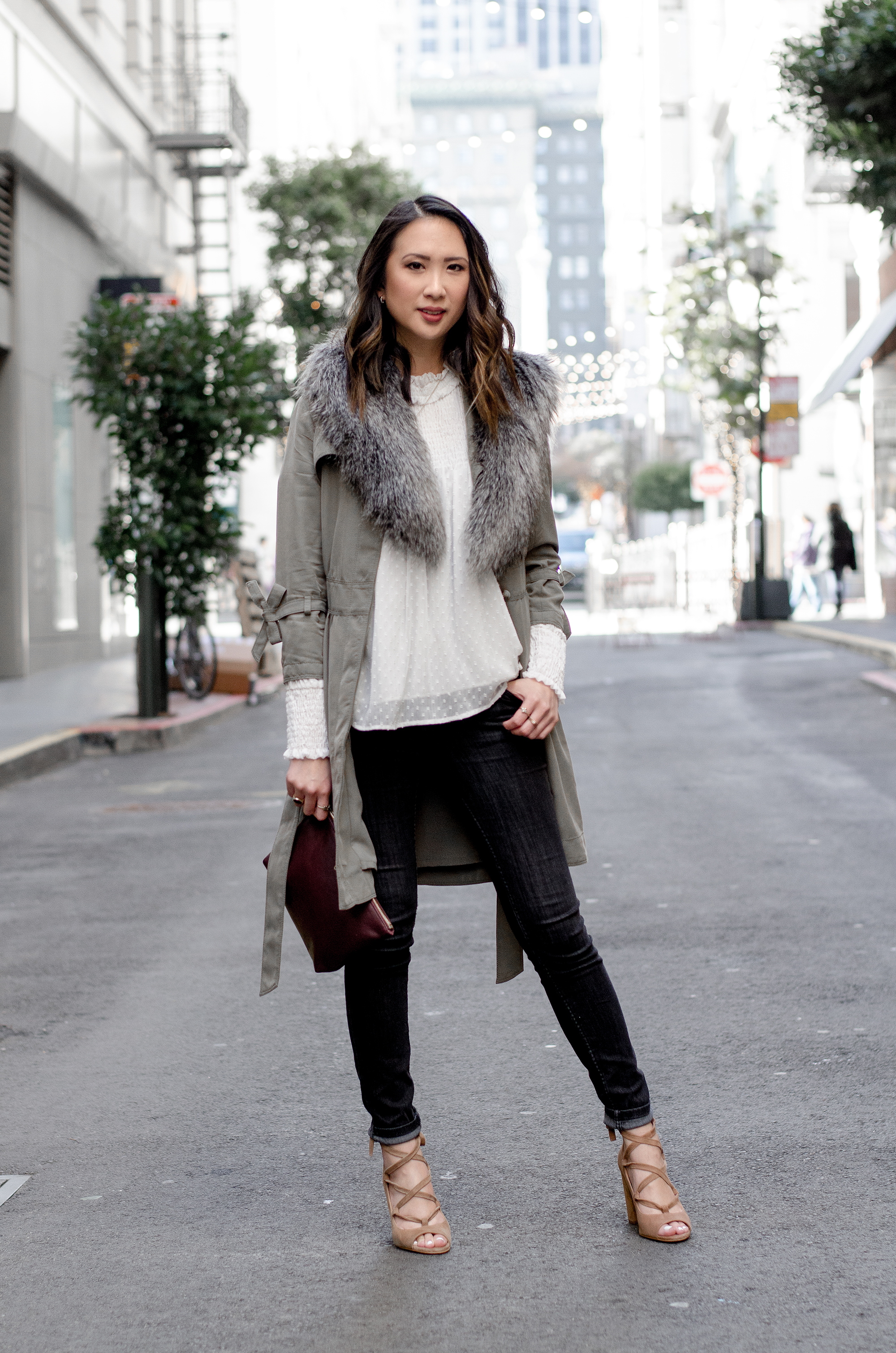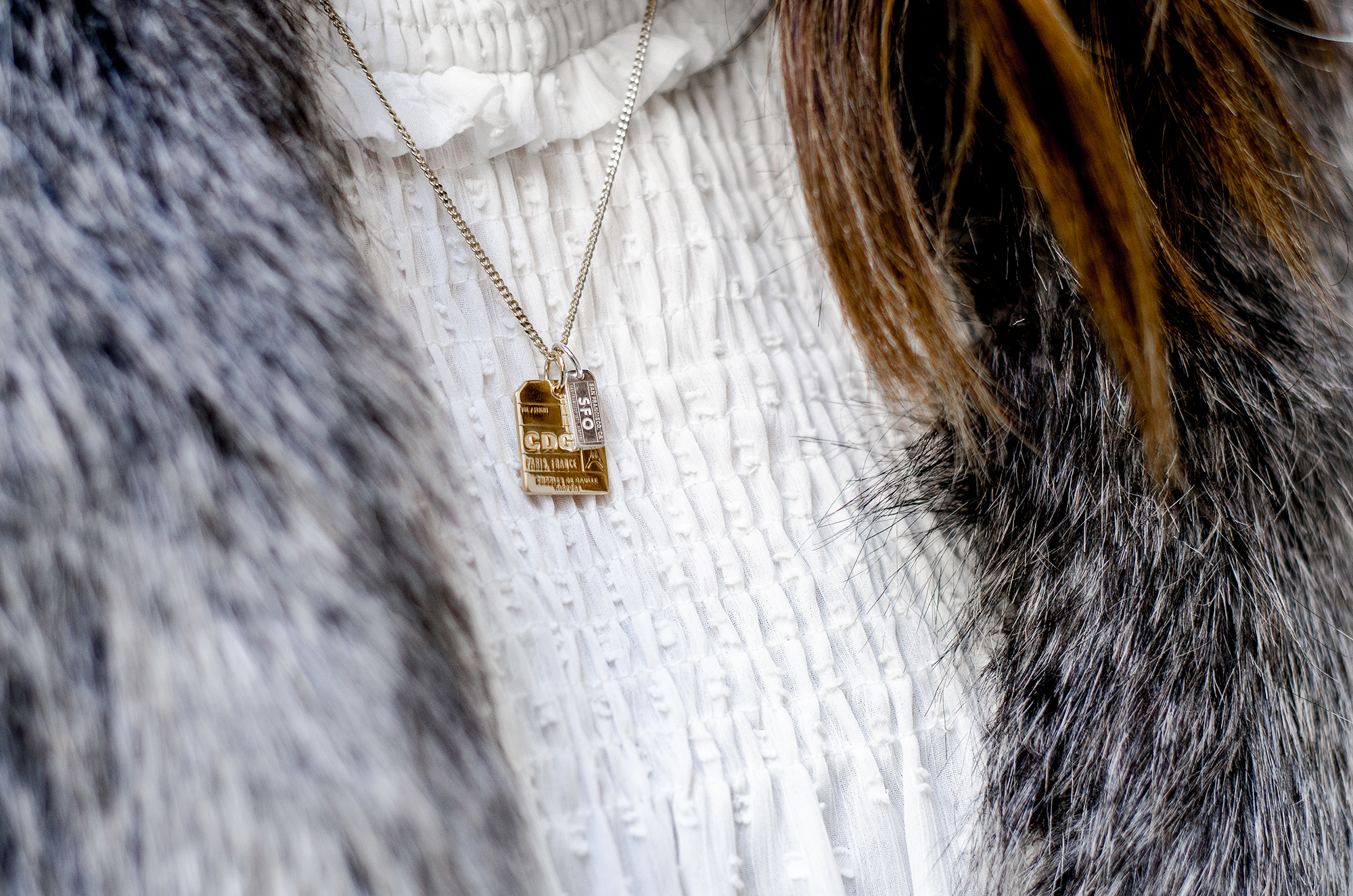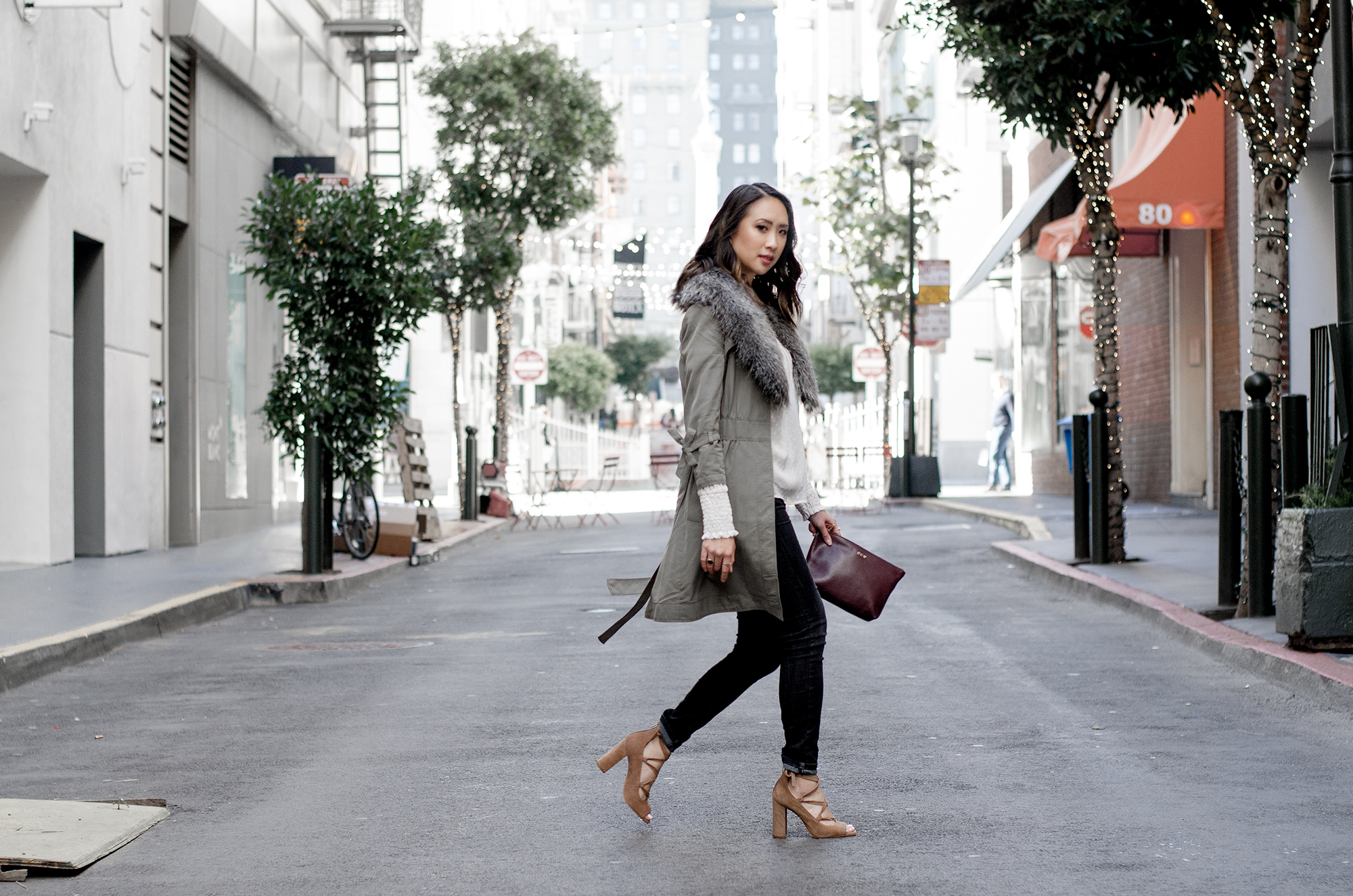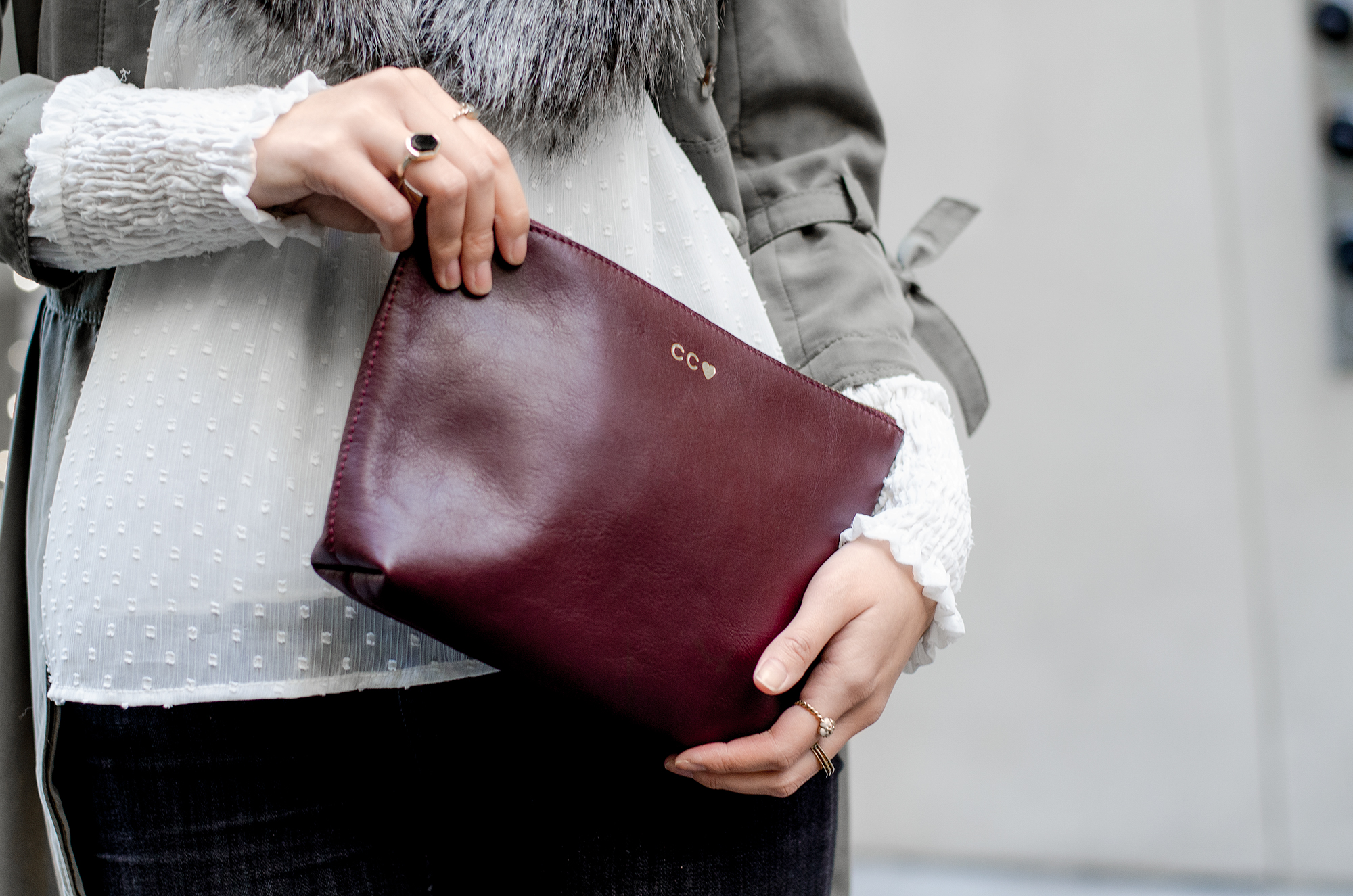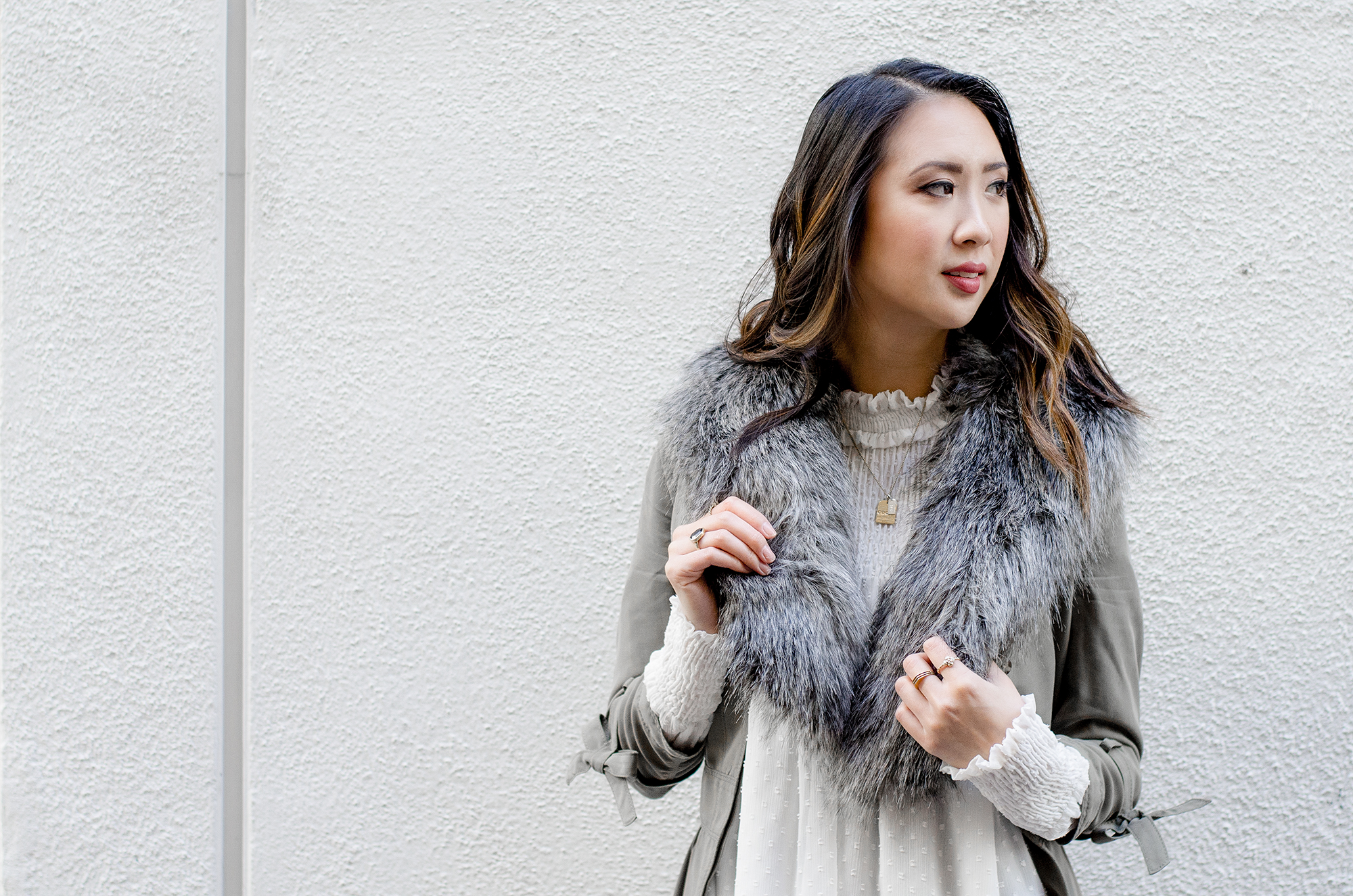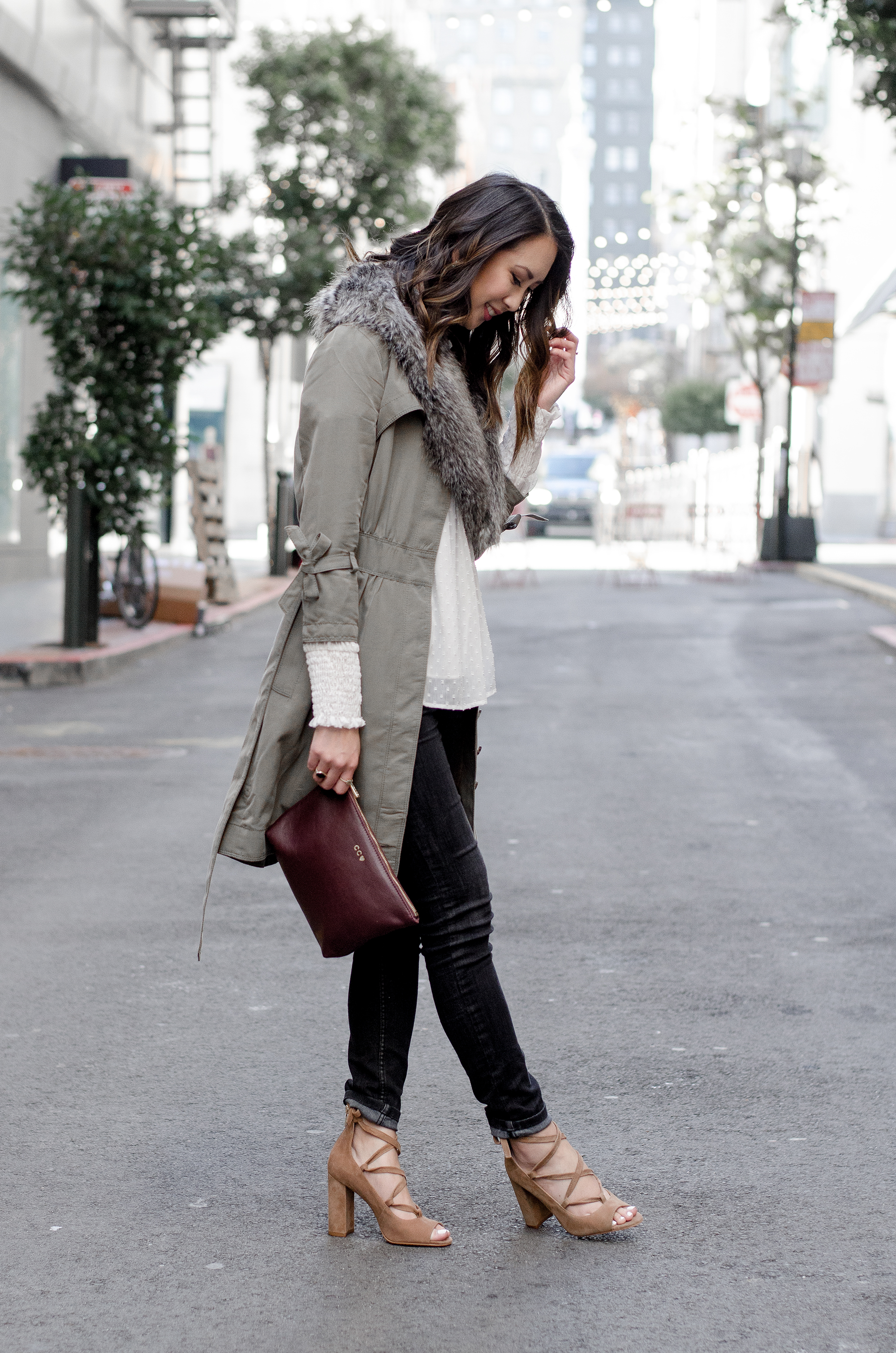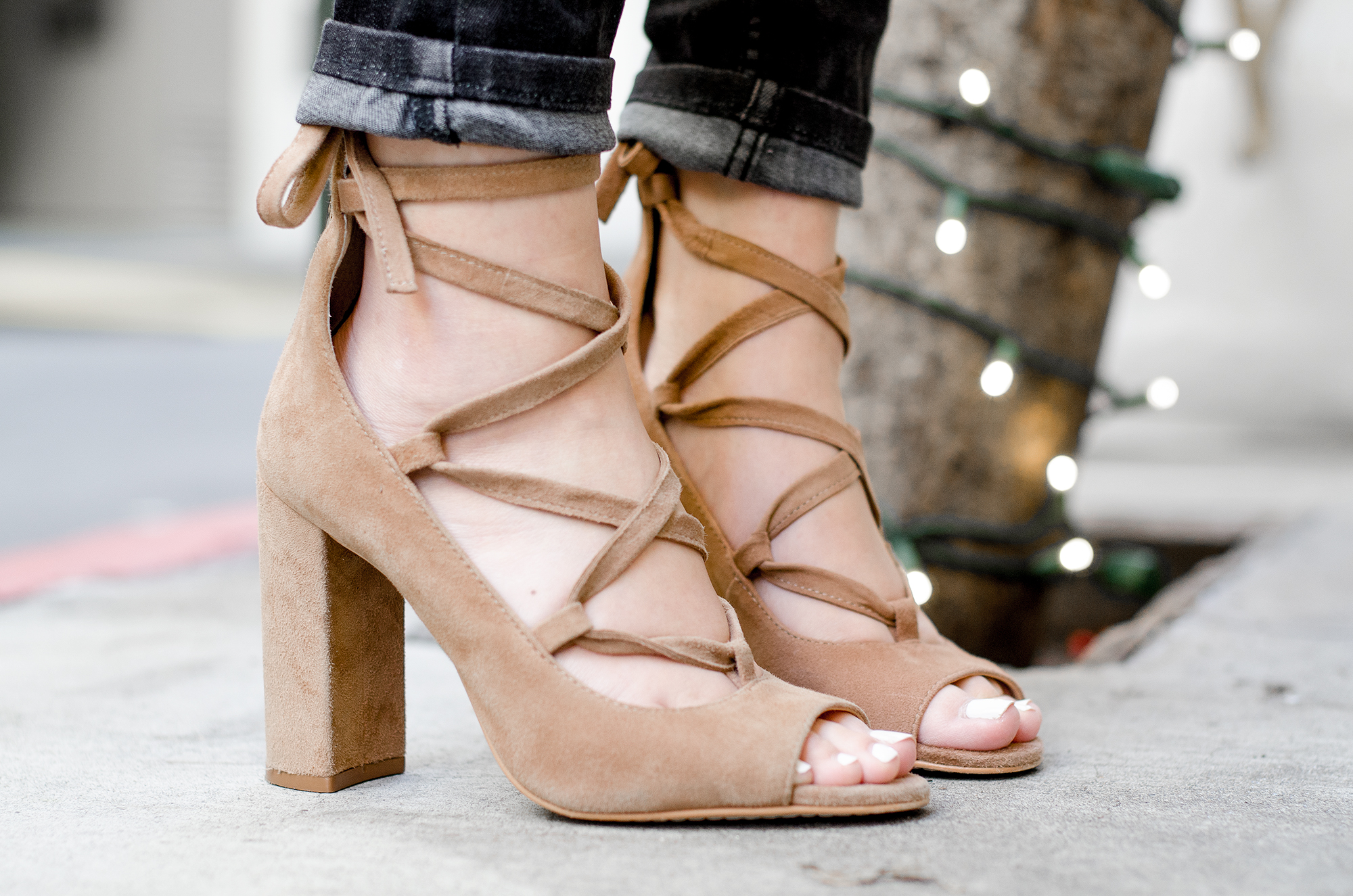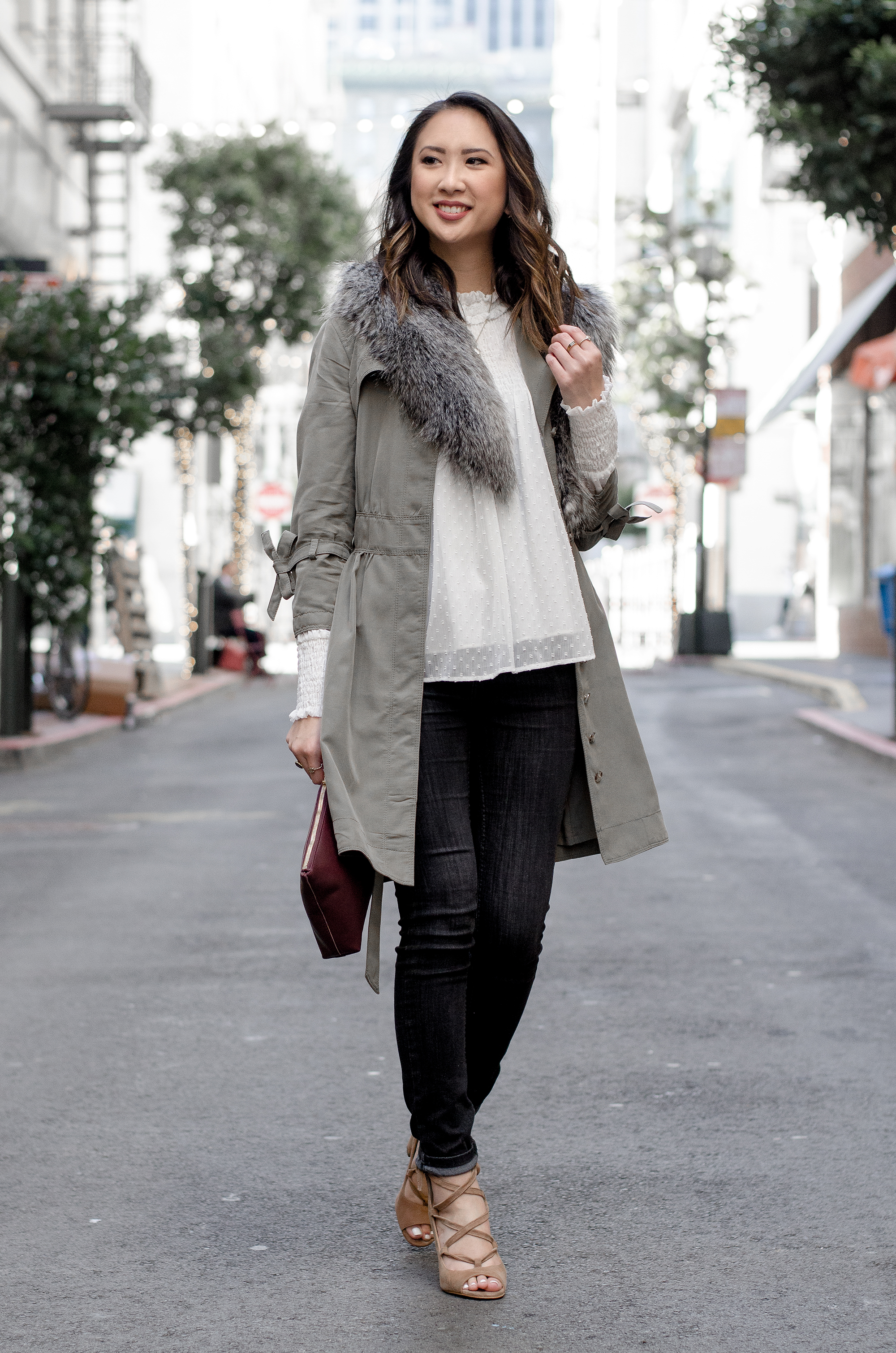 Happy Tuesday! Hopefully most of you had an extended weekend for MLK day. 🙂 I have a lot of new purchases to share with you in this outfit, so let's get started:
I don't know about you, but I'm so sick of this frigid weather! (Sorry to my East Coaster readers, btw; I know my California-standard for "cold" is embarrassing lol.) I'm anxiously waiting warmer conditions, so I started planning my Spring wardrobe. I hit Banana Republic over the weekend because they were having an amazing sale (40% off full priced items) and I picked up this really cute trench coat dress. I was instantly drawn to the bows on the sleeves, but what really sold me was that I could open up the dress and make wear it as a lightweight jacket, too! When shopping, I always estimate the cost-per-wear to determine if a purchase is worth it, and this dress/jacket definitely is worth every penny. 😀
Another purchase I recently made that I'm completely in love with is this white top from Zara! I love the details, from the stretch sleeves and collar to the ruffled sleeves (which I totally covered up with my jacket, oops). It's a great piece to dress up or down, so it can take you from brunch to the office and then straight into a date night.
With the cool weather here to stay for a few more months, I'm seeing so much value in fur stoles, be it real or faux. They make such great layering pieces and add an extra layer of warmth! They also instantly elevate any outfit to be 10x more special. I borrowed this amazing stole from Carina Fur, an online vintage fur Etsy retailer that will be opening very soon. Carina has traveled the world to find the most special vintage pieces, so if you're interested, follow her Instagram to be notified when she finally opens her online doors!
I recently discovered a jewelry company called Jet Set Candy, and they make the most beautiful travel-related charms! Pick just about any noteworthy place on the map—Cancun, Honolulu, Milan, New York, just to name a few—and they've got a charm, ring or bracelet for it. My long-time followers know I'm a huge Francophile, so of course I bought a Paris-CDG airport charm to commemorate my two amazing trips there. I also nabbed an SFO charm at their San Francisco Bloomingdales location! Their pieces make for great gifts for anyone who loves to travel, so I hope you will check them out. 🙂
As always, thanks for reading! Stay dry out there!
Outfit details
"Jacket": Banana Republic (it's really a dress, get it 40% off online with code BRSURPRISE)
Top: Zara
Fur Stole: borrowed from Carina Fur
Jeans: Zara (old, similar here)
Shoes: Vince Camuto
Necklace: Jet Set Candy
Bag: c/o Cuyana


Photographer: Carlos Peña
Save
Save