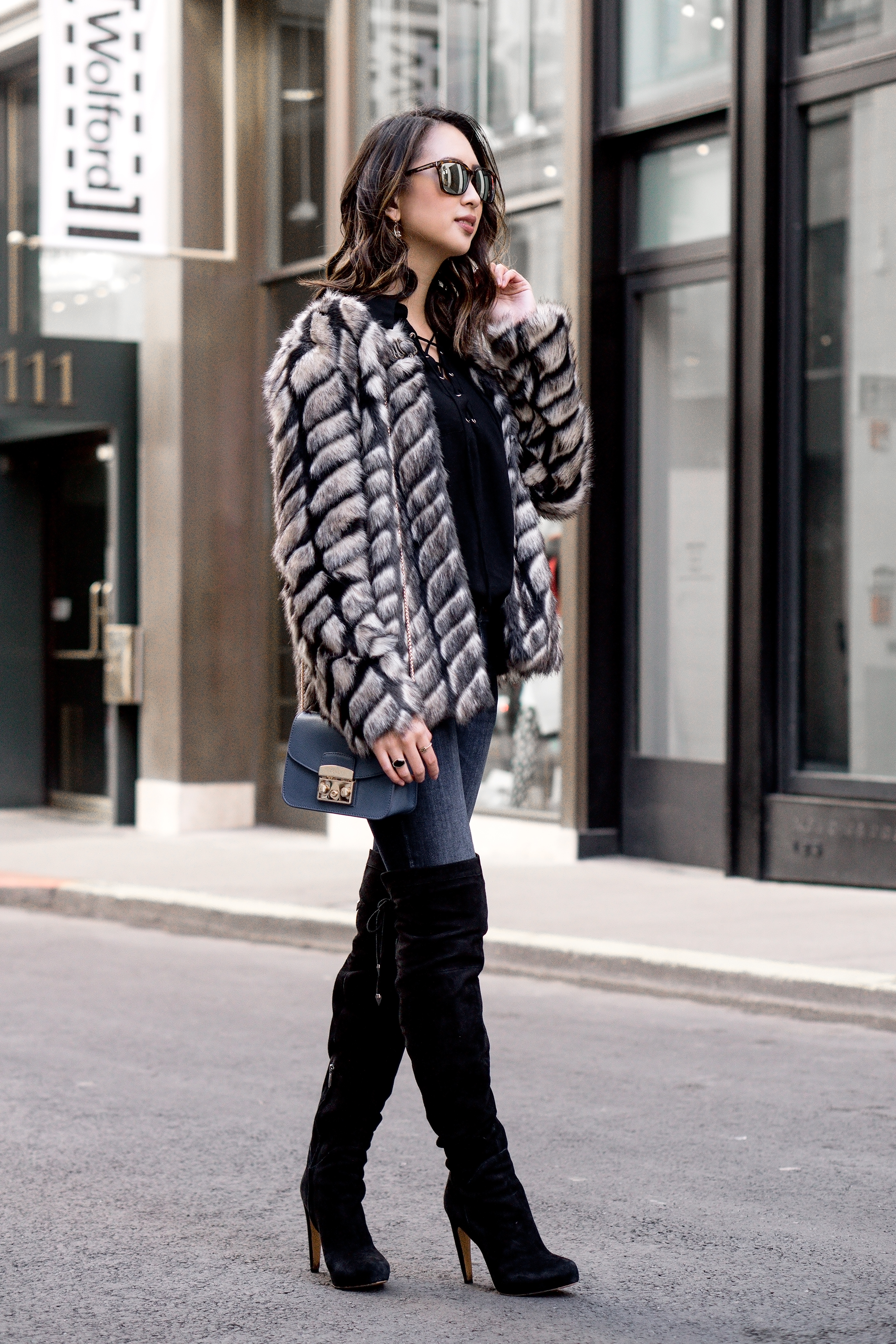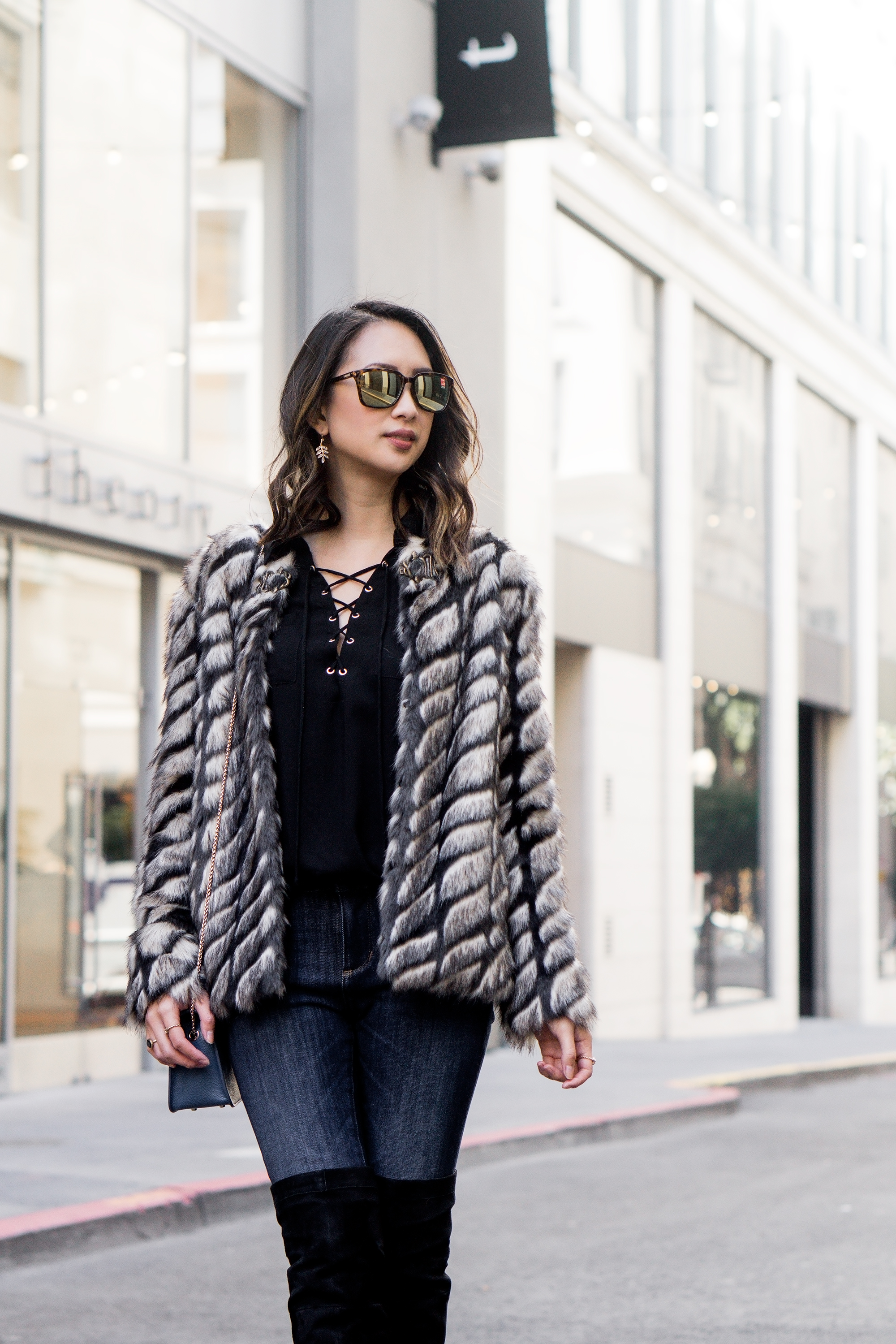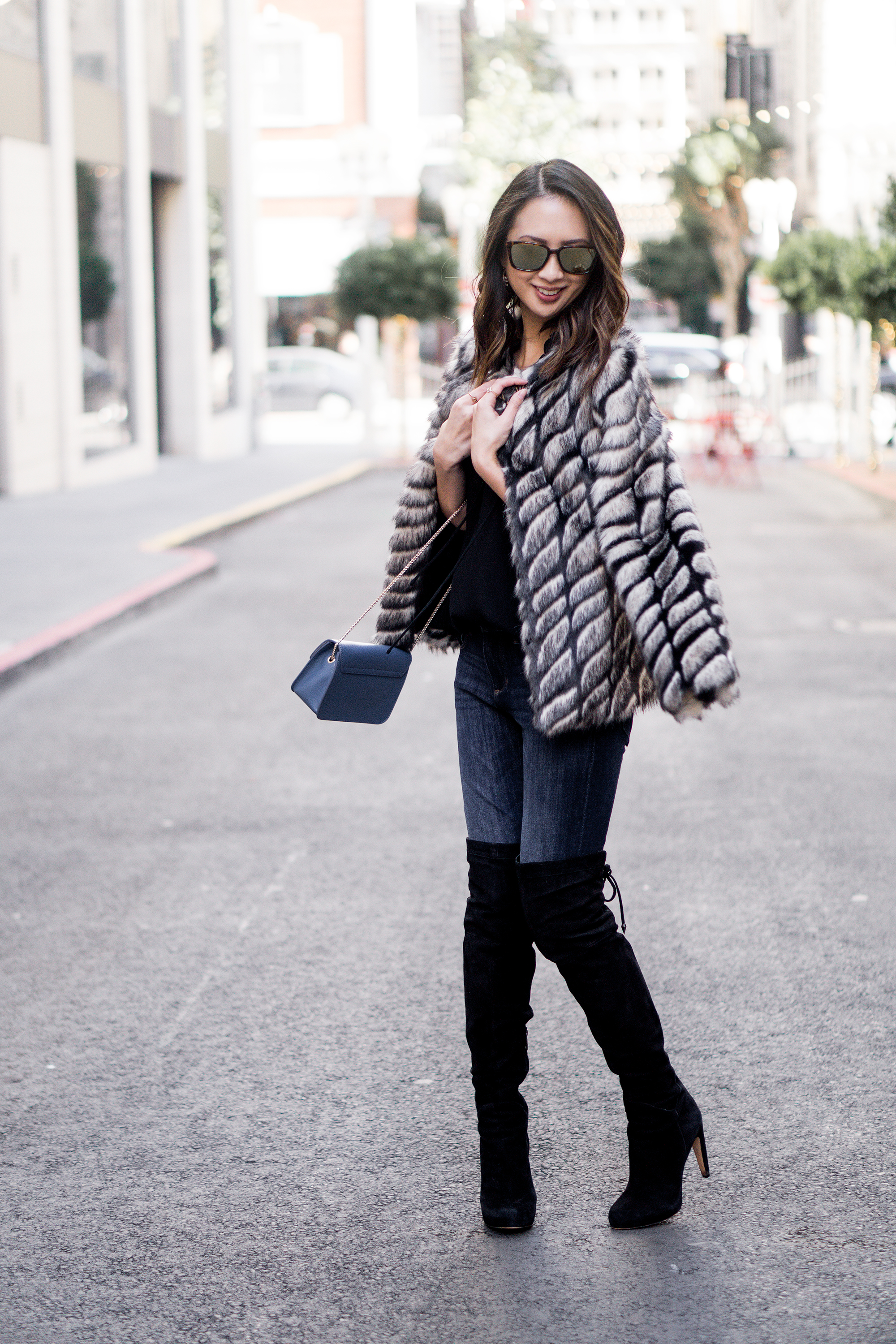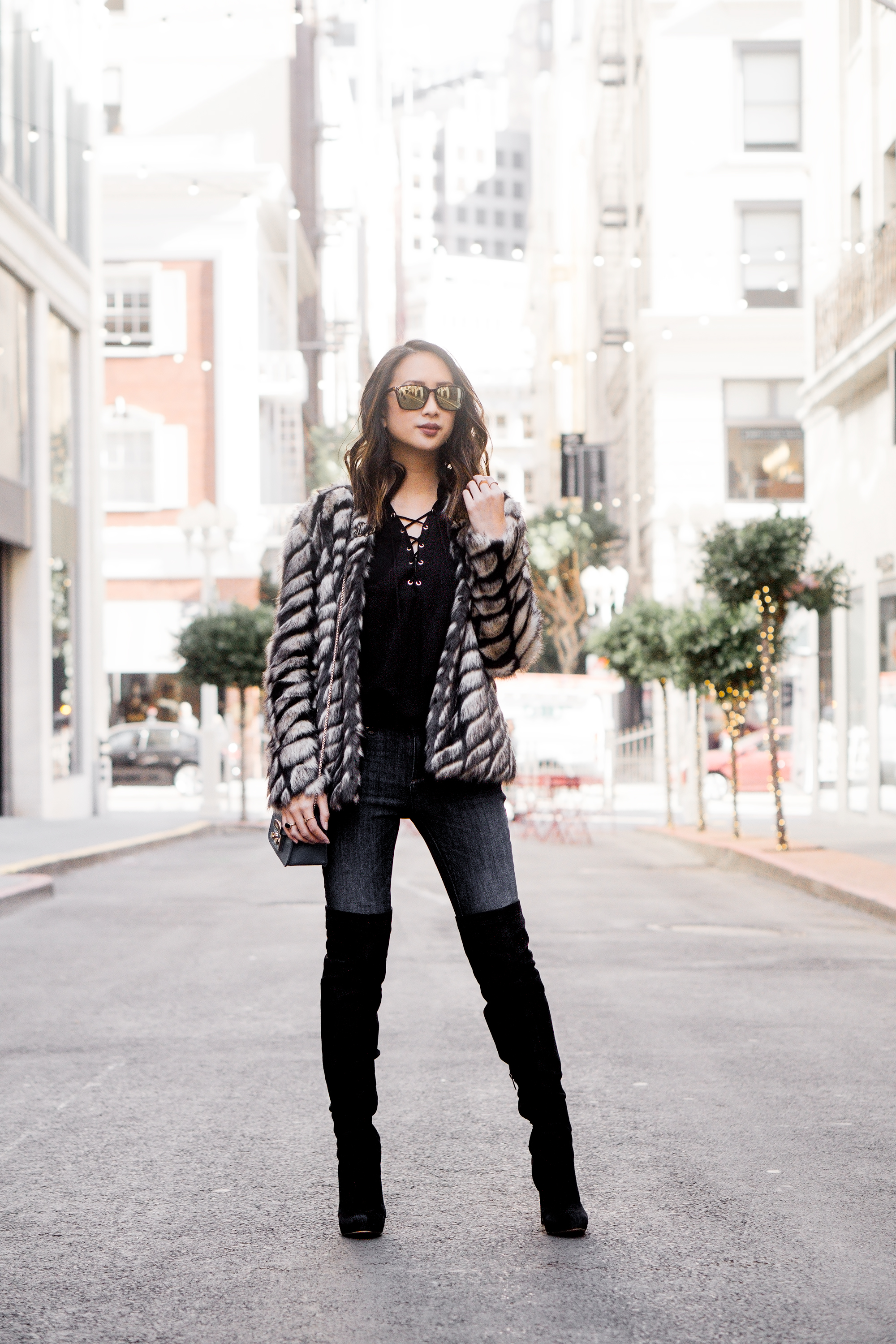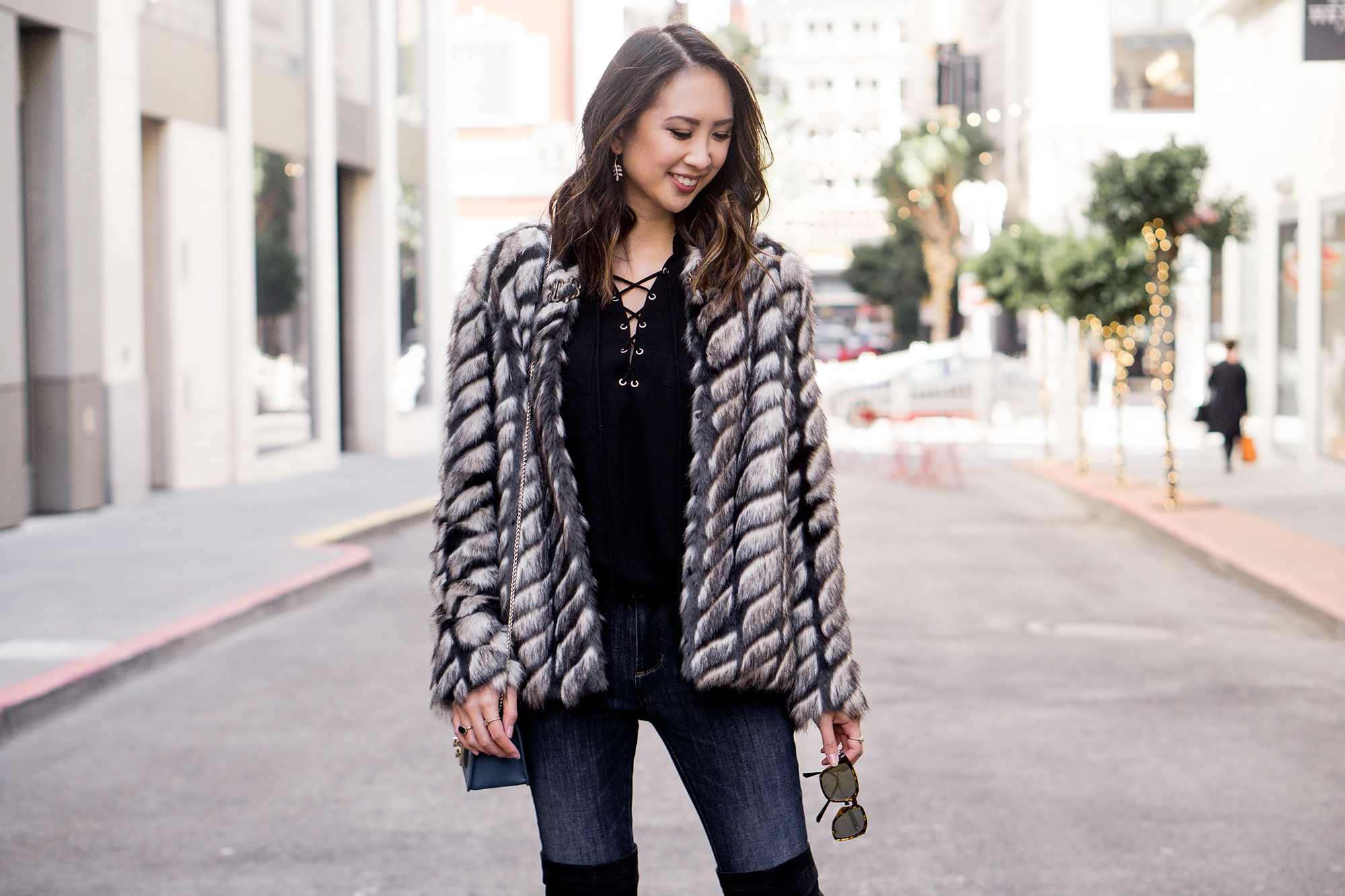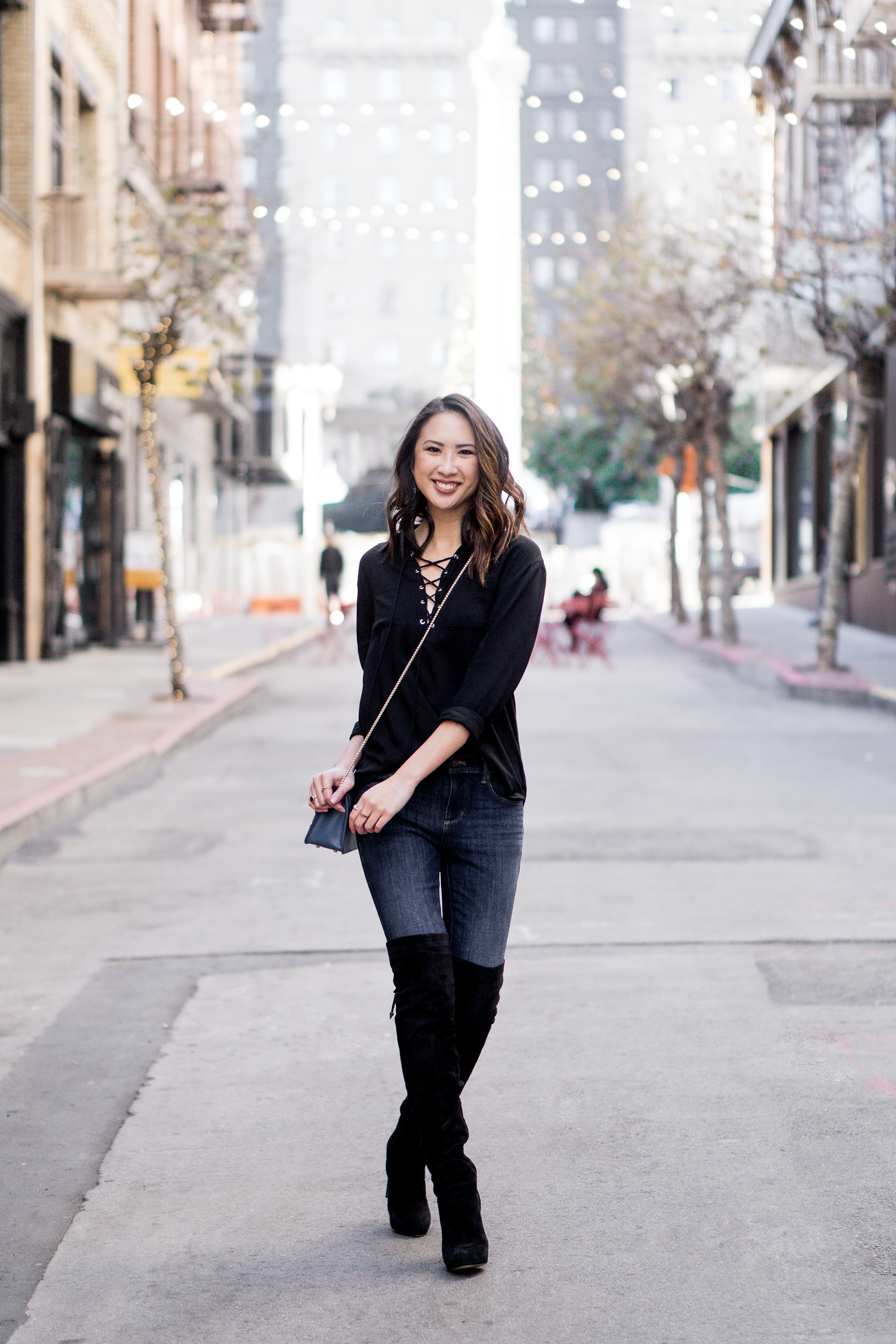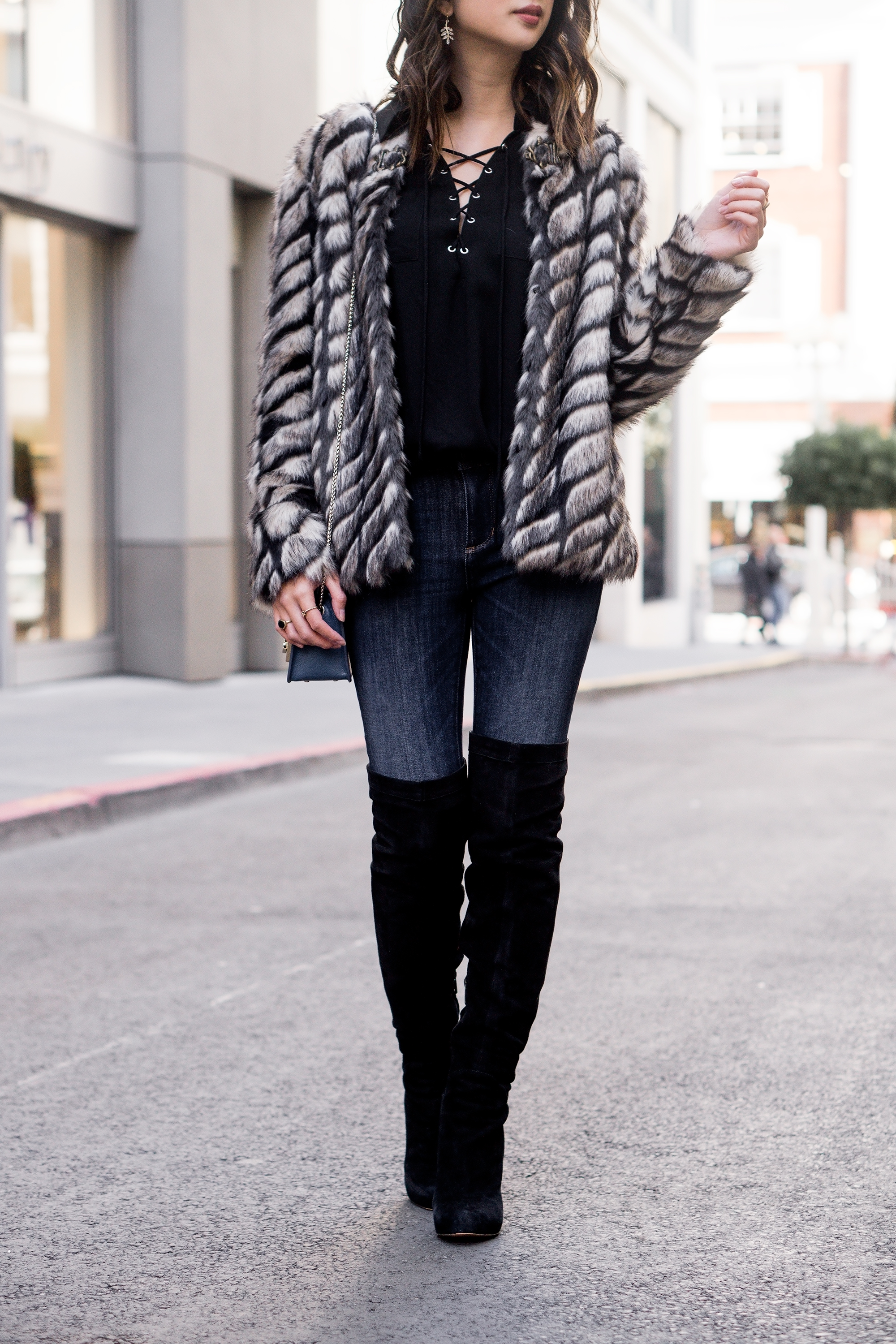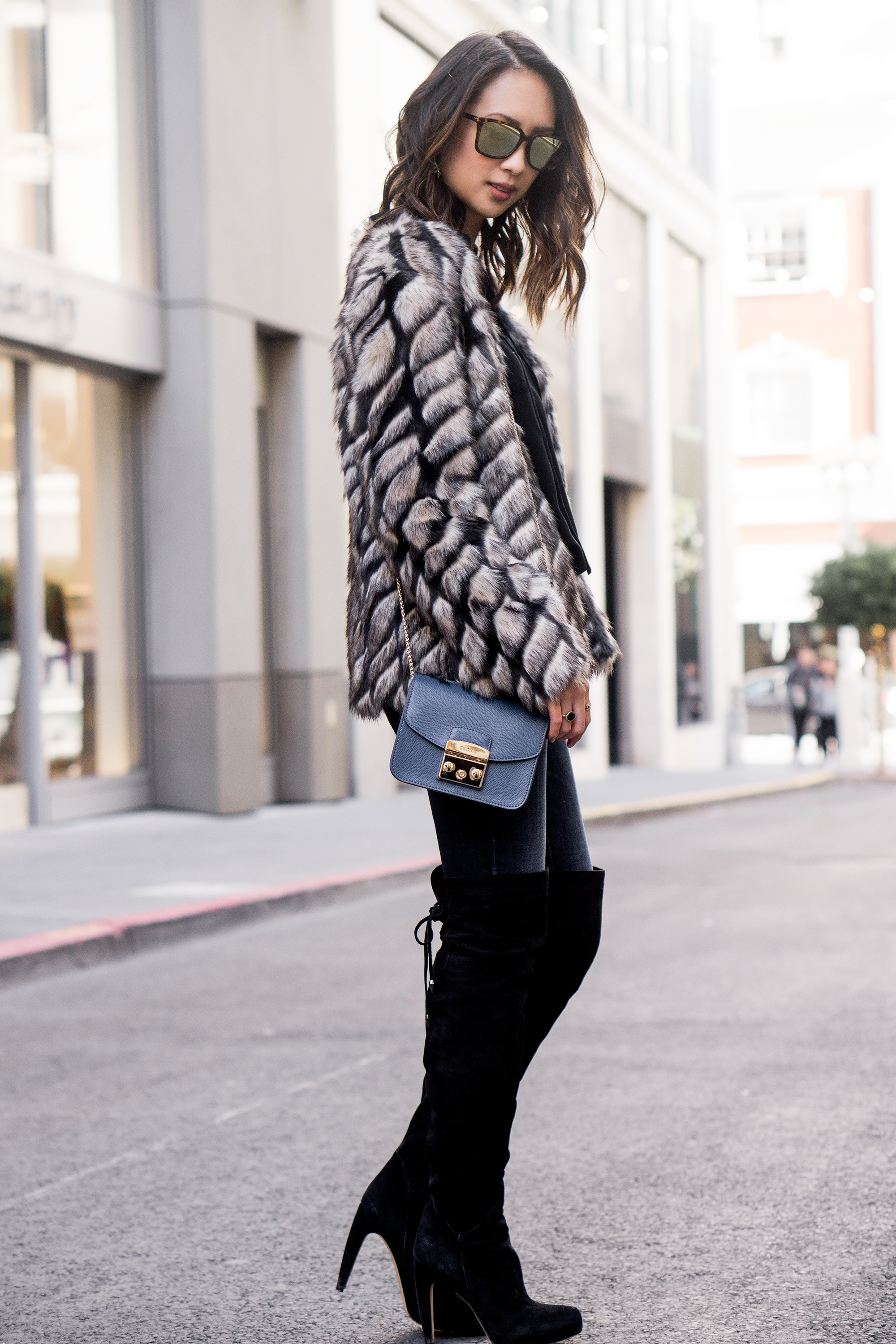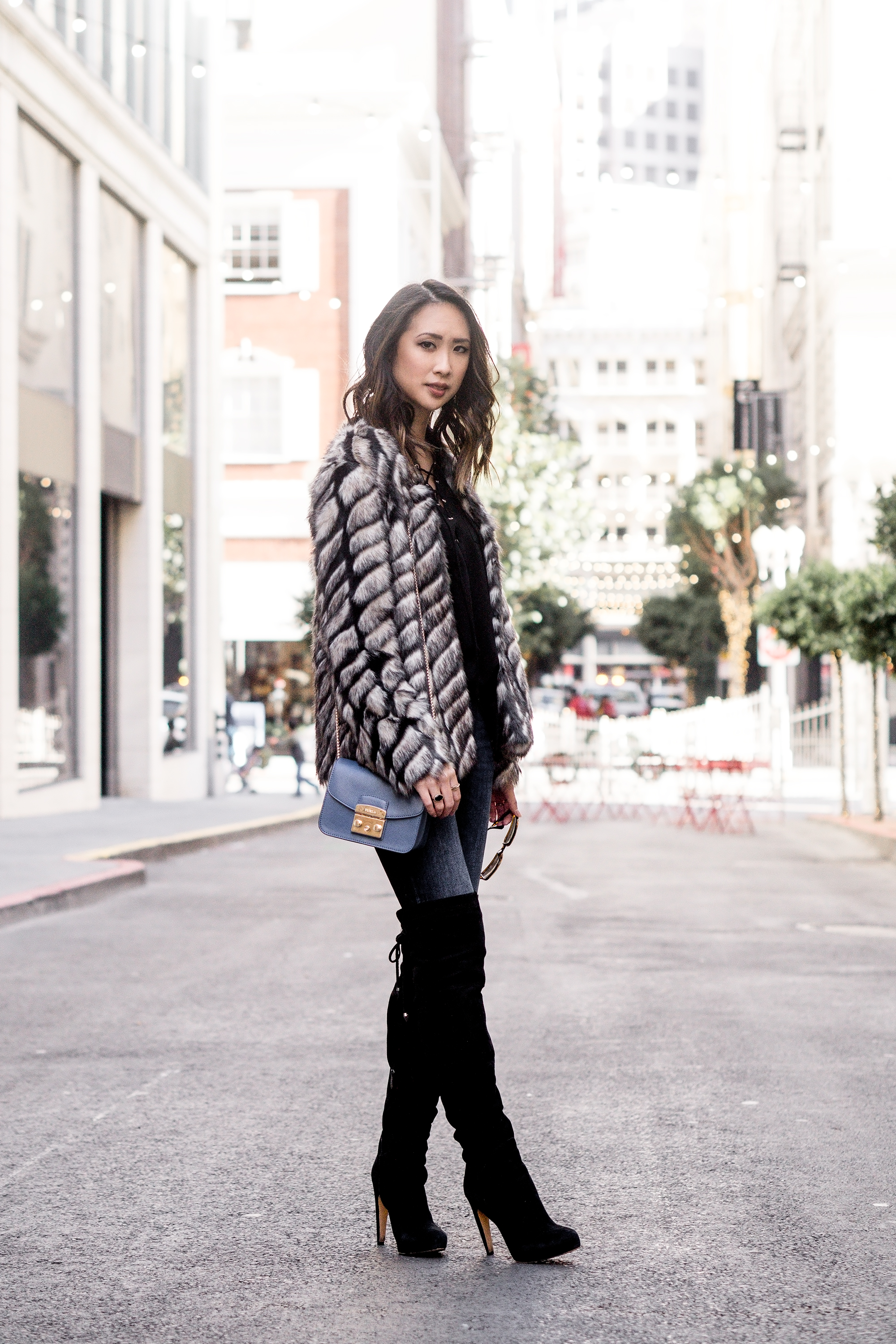 Happy 2017, everyone! I hope your year has been off to a good start. I hit the ground running and started a month-long contract job last week, and it's been great to get back into the groove of things again… even though my sleeping habits are still on funemployment hours.
It's been a pretty cold winter here in the Bay Area, and I've seriously been wearing this faux fur coat on repeat every day that it hasn't rained. It's the warmest thing I have, aside from my ski jacket, and I'm so glad I bought it a couple years ago during an end-of-the-season sale! Every time I wear it out, I get stopped by many people, asking if it's real and if they can pet it, LOL. (#YouKnowYouHaveARealWinnerWhen…)
The trick to styling a bulkier coat like this one is to balance out the proportions. Bigger coats will always be top-heavy, so I recommend pairing your look with skinny pants and heels. Because I wanted extra warmth, pairing my skinny jeans with OTK boots was the perfect solution!
On a more serious note…
I was recently accused of Photoshopping my legs to look skinnier in these photos. I want to address this very publicly because I have nothing to hide: I do not, nor have I ever, Photoshopped my legs to look thinner. That is just the way they are.
I've been thin all my life, and believe me, I did not (and sometimes still do not) find it a blessing. But seeing myself in so many photos over the past 3 years has helped me embrace all that my body is and all that it is not. I've learned to pose in the right ways to highlight what I want seen and downplay what I don't—it's what every blogger does. My long-time readers know it's been an on-going theme to talk about my body insecurities here, and for those who are new or are still skeptical, I invite you to view this post of mine, where I go in depth about the realities of thigh gaps and skinny shaming.
Thank you for reading, and I looking forward to bringing you more content this year! Stay warm and dry, everyone!
Outfit details
Jacket: Twelfth Street by Cynthia Vincent (old, similar here and here)
Sweater: Lulu's
Jeans: Banana Republic
Shoes: Sam Edelman (old, similar here)
Bag: c/o Furla
Sunglasses: c/o J!NS

Photographer: Styles by Winnie
Save
Save
Save
Save
Save
Save
Save
Save
Save