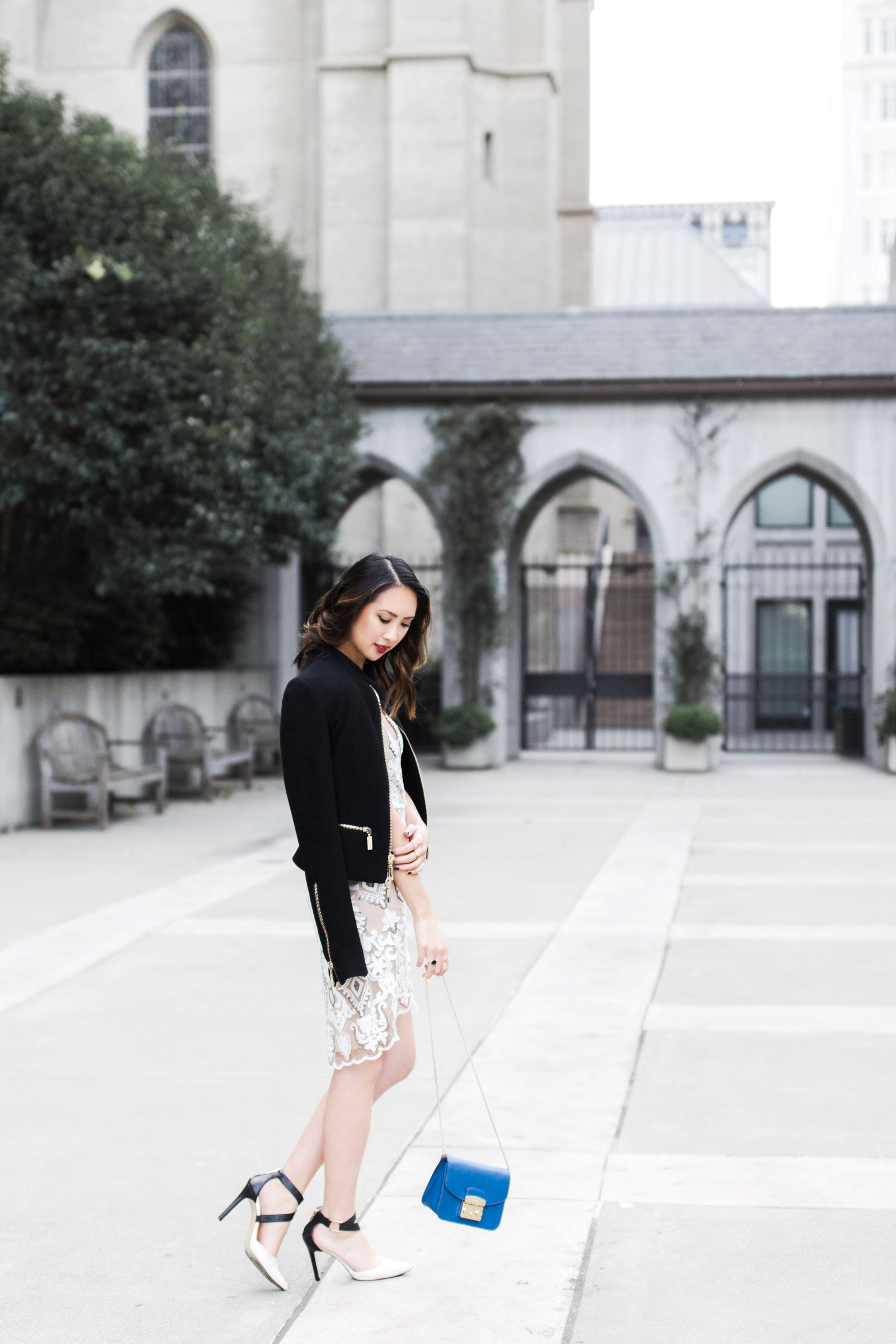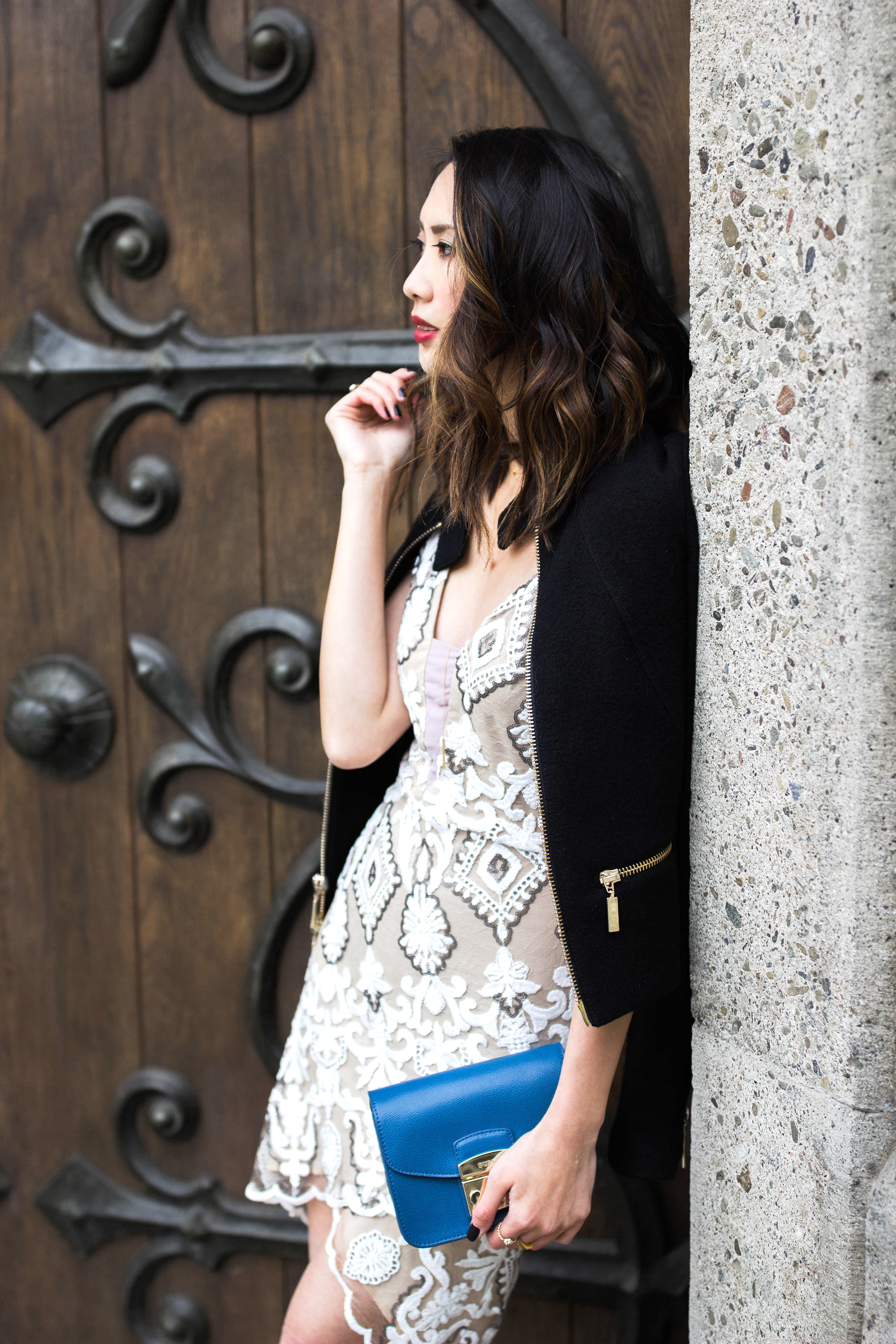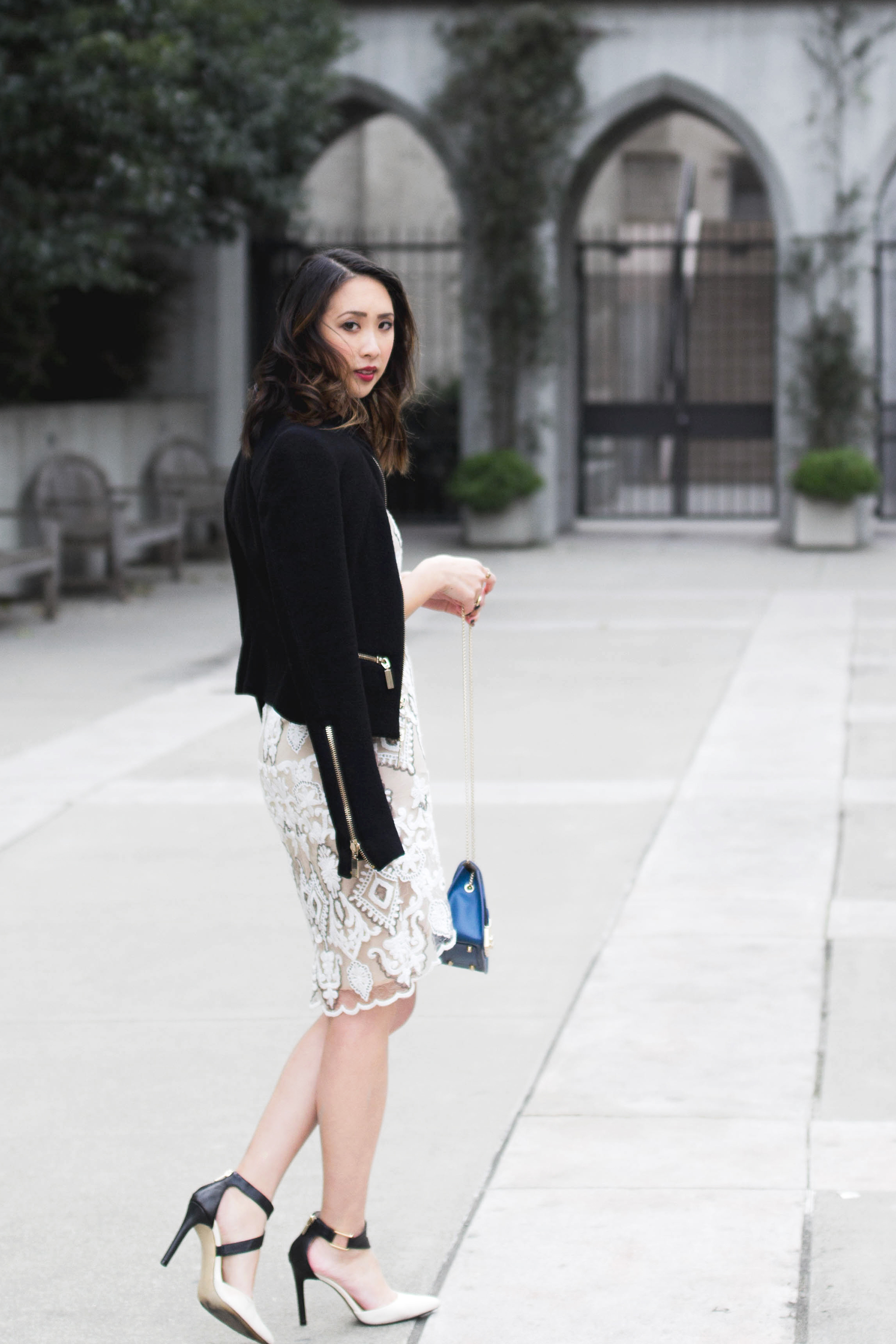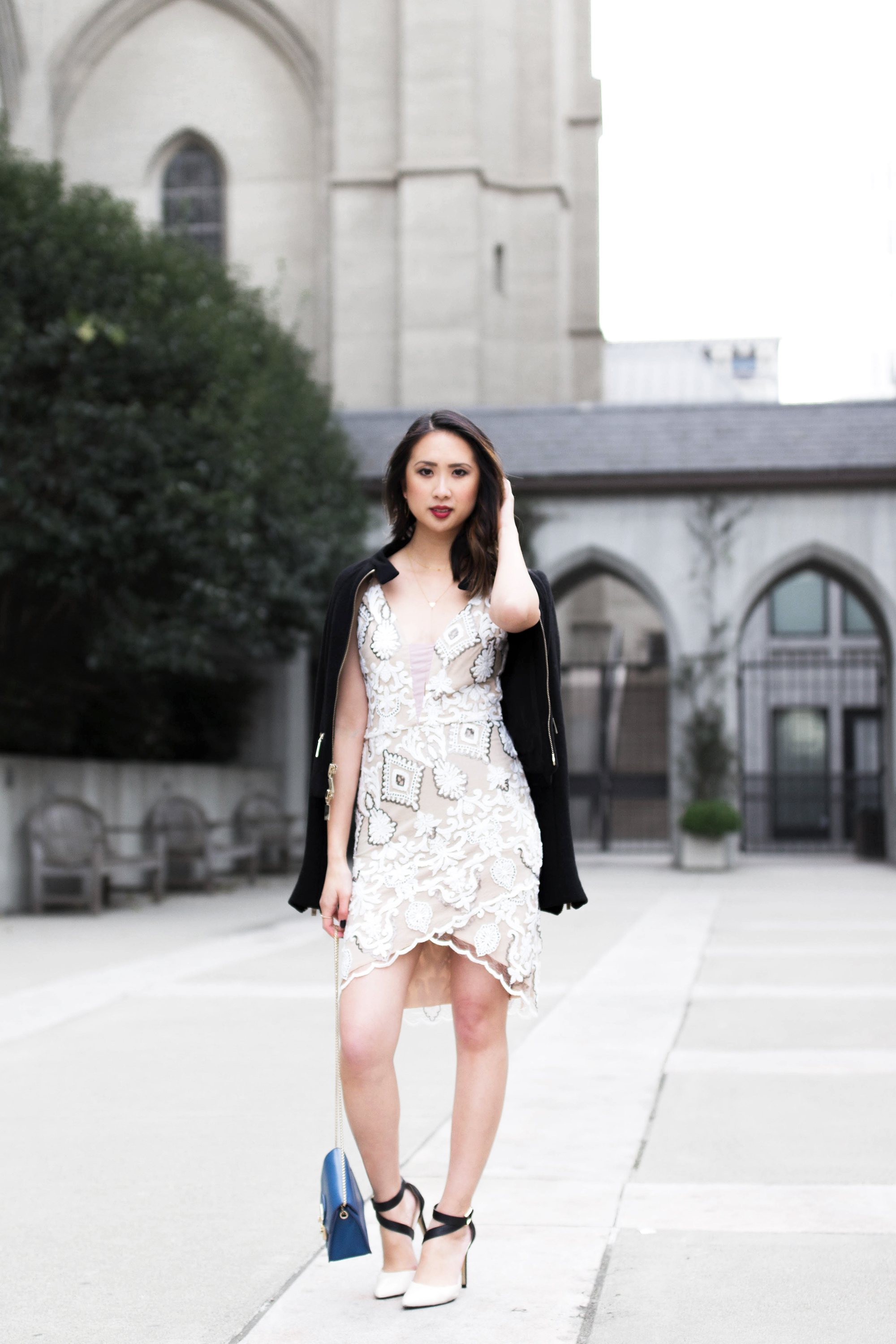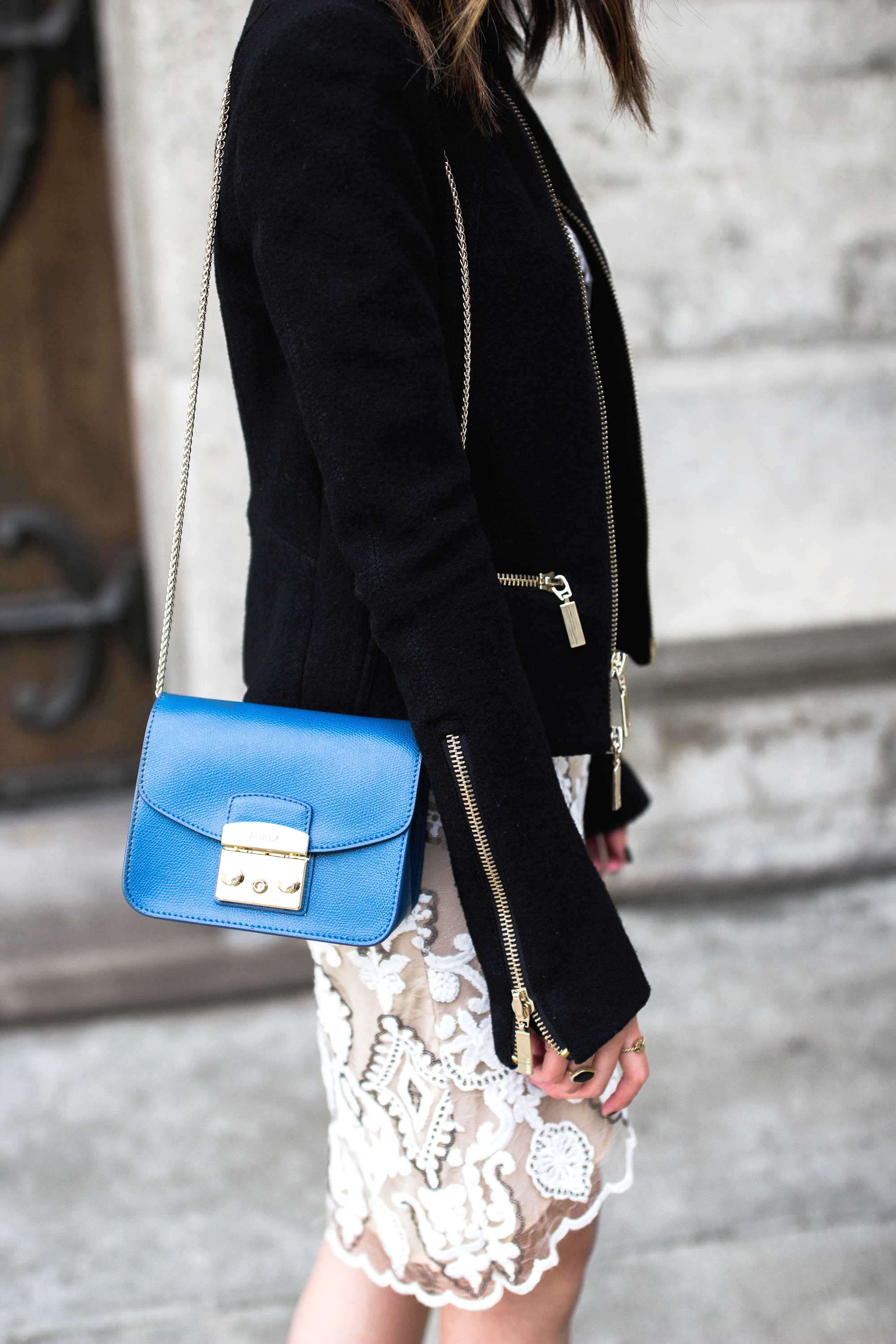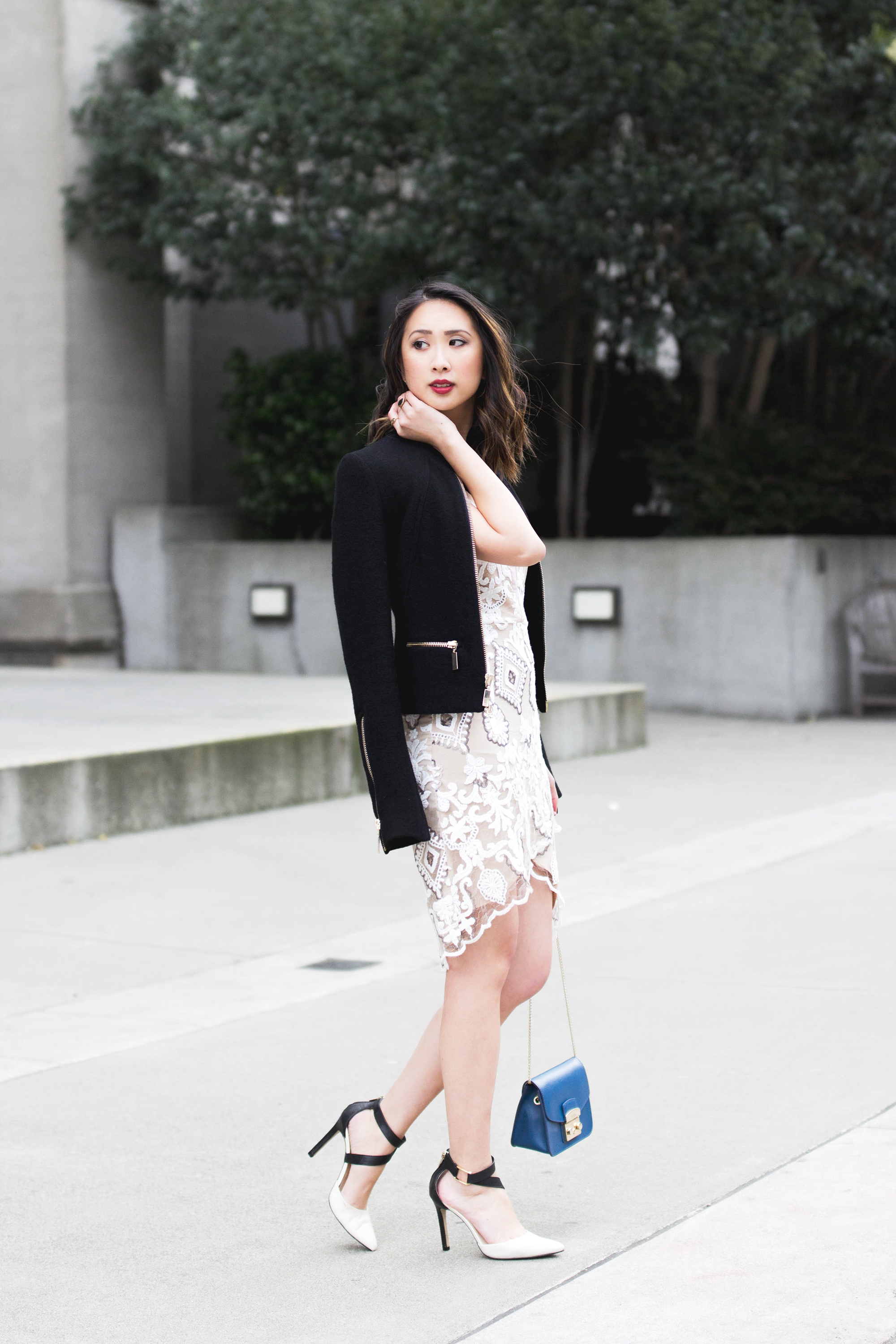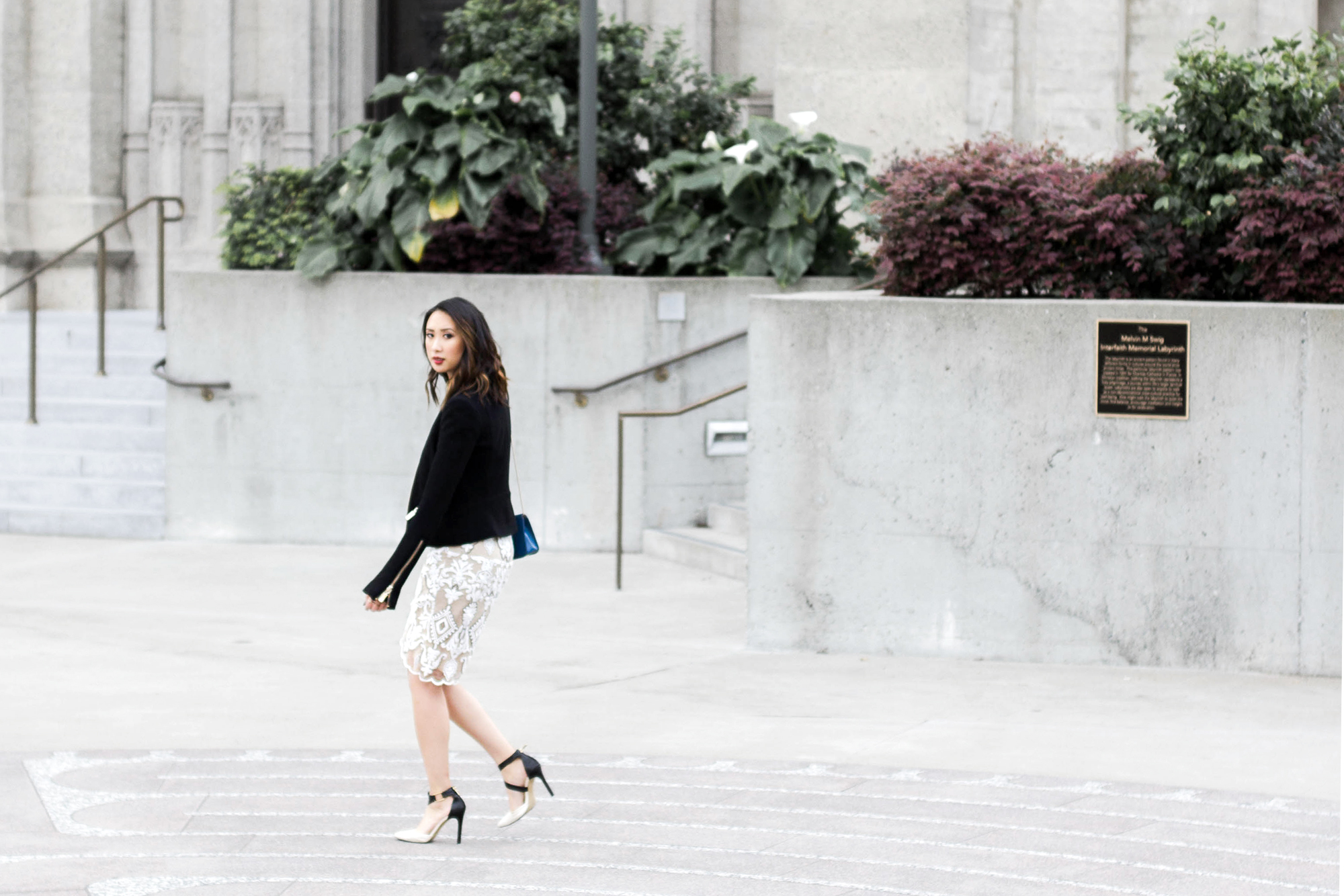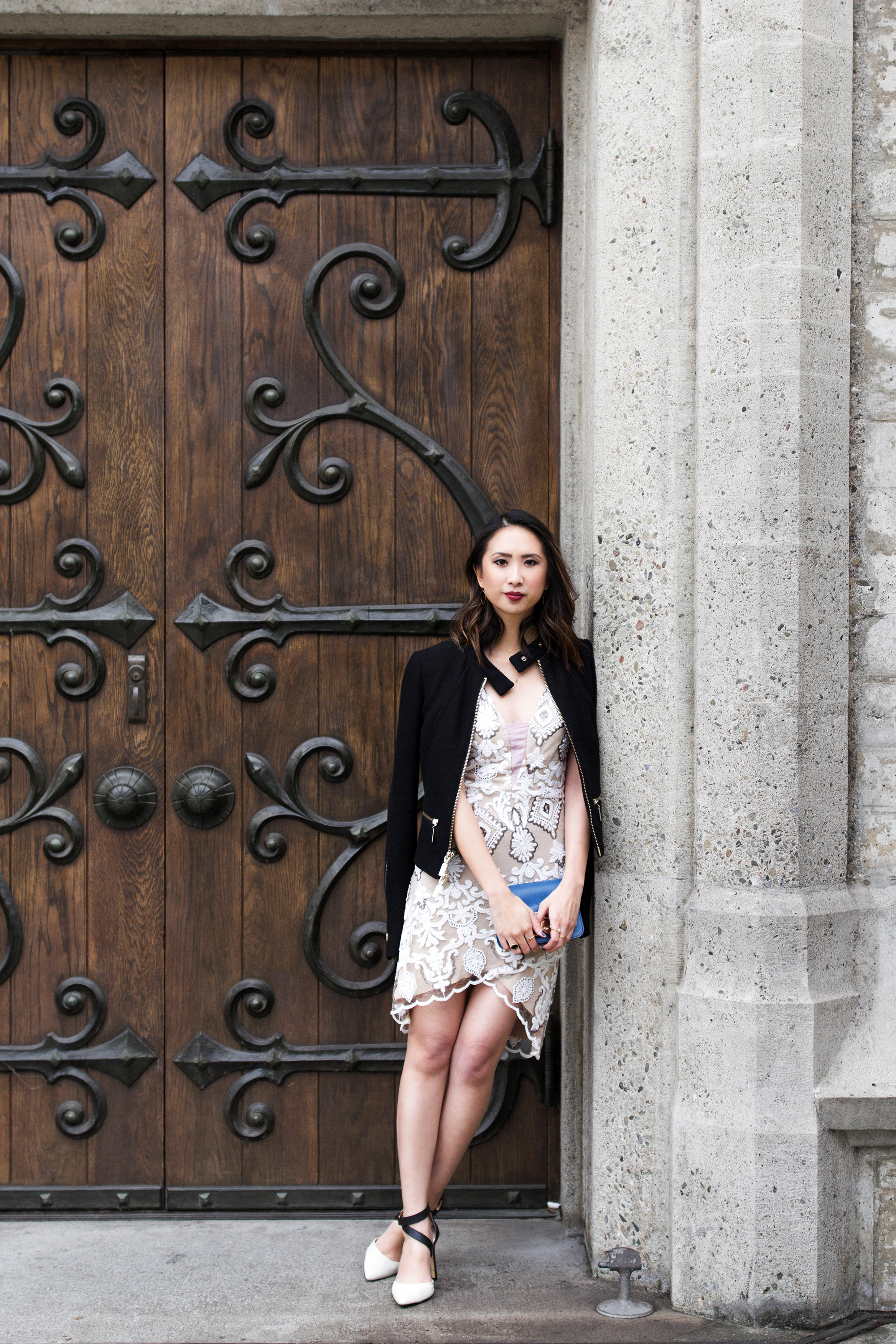 Happy Monday-before-Christmas! I'm all about getting the most for your money, and this embroidered dress would be great for both holiday and NYE parties alike! I absolutely love the intricate embroidery and shimmering sequin details. On it's own, it's pretty sexy because of the color and silhouette, so I edged it up by layering a wool moto-style coat with zipper details. (A leather moto jacket would complete the look just as well.) Add a pop of color with your bag and you are good to go!
I actually have a small serious story to share: I was walking to meet Hamee, my photographer, up at Grace Cathedral to shoot this look when I stopped at a crosswalk for a red light. I was zipping up my jacket because it was pretty damn cold (I hope I fooled you all into thinking it was 70-degrees in these photos, btw) when I heard a car approaching. I wouldn't have even noticed it, except for the fact that there were multiple men whistling and cat-calling through their open windows. There was no doubt that they intended their whistles for me; I was the only pedestrian around. I kept my head down until they passed, concentrating on my zippers, but I was both embarrassed and angered. Before they had even entered the picture, I felt confident with my outfit. But after, I felt almost ashamed, like I shouldn't have been outside in this dress, especially alone.
Why is cat calling still a thing? Why do men do this? It is not "flattering," and there is no correct way to respond to it. If women acknowledge the behavior by looking at the guy, it eggs them on. If women ignore the cat calling completely, the guy often gets mad (e.g. "you think you're too good to talk to me?!") and follows up with obscenities. That's when fear kicks in, because you don't know what they're going to do. They might be harmless, or they could be trouble.
Honestly, I don't have a real point to this, except that I wanted to share this story. The situation made me very uncomfortable in the moment, but by the time I crossed the street and was trudging up the hill to the cathedral, I pretty much had put it out of my mind. But that's the other sad part, I realized. Women have become trained to put these kinds of things behind us and forget that it even happened. But that's not okay. It should not be this way.
I would love to hear anyone's thoughts about this, if you are comfortable enough to share. Does anyone have good advice on how to handle this type of situation? Both male and female responses are encouraged!
XO
Outfit details
Dress: 4Sienna
Jacket: Juicy Couture (old, similar here)
Shoes: Banana Republic (old)
Bag: c/o Furla
Necklaces: Shy by SE and Meraki Handmade (similar here)
Photographer: Hamee Ha