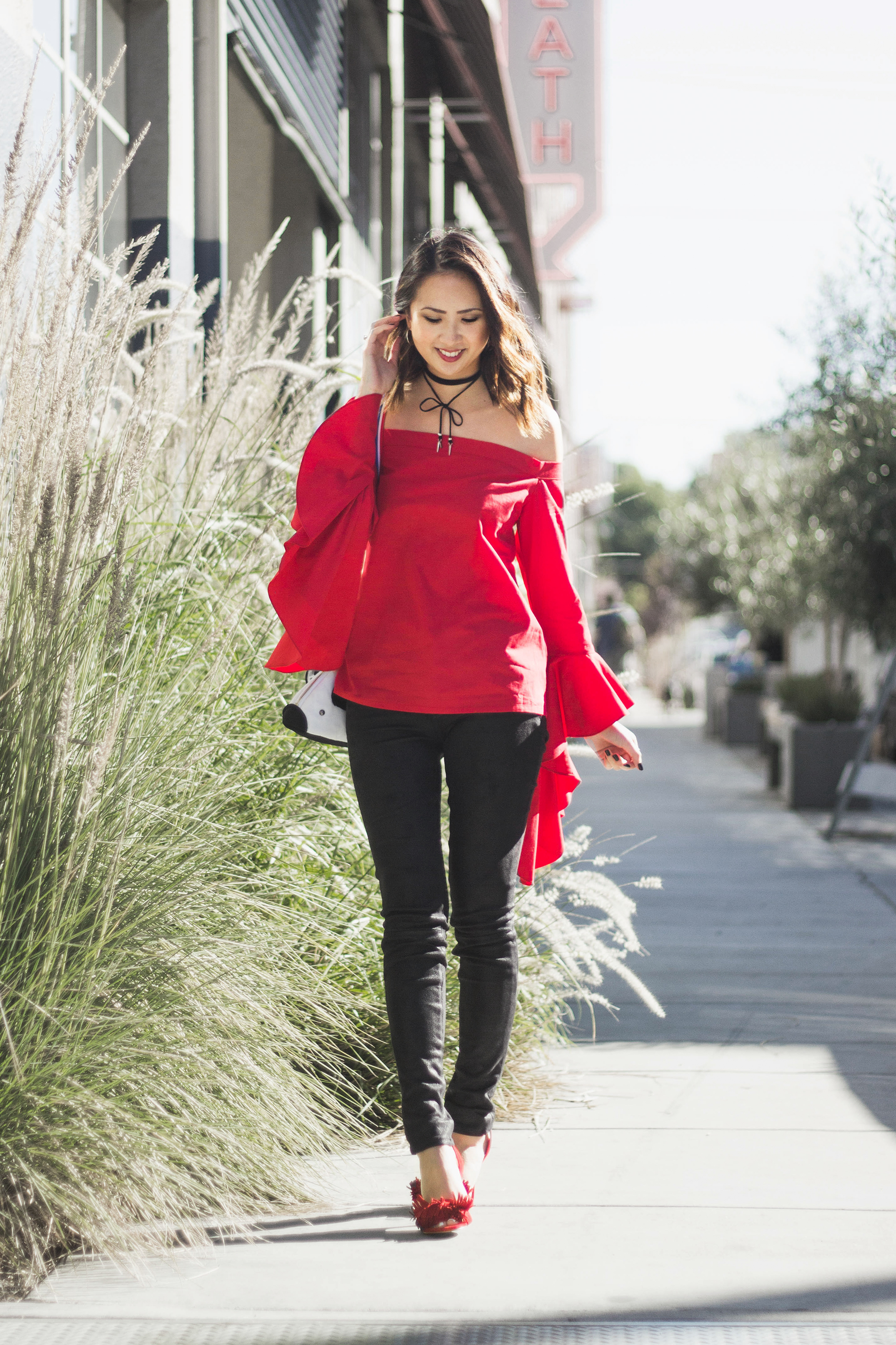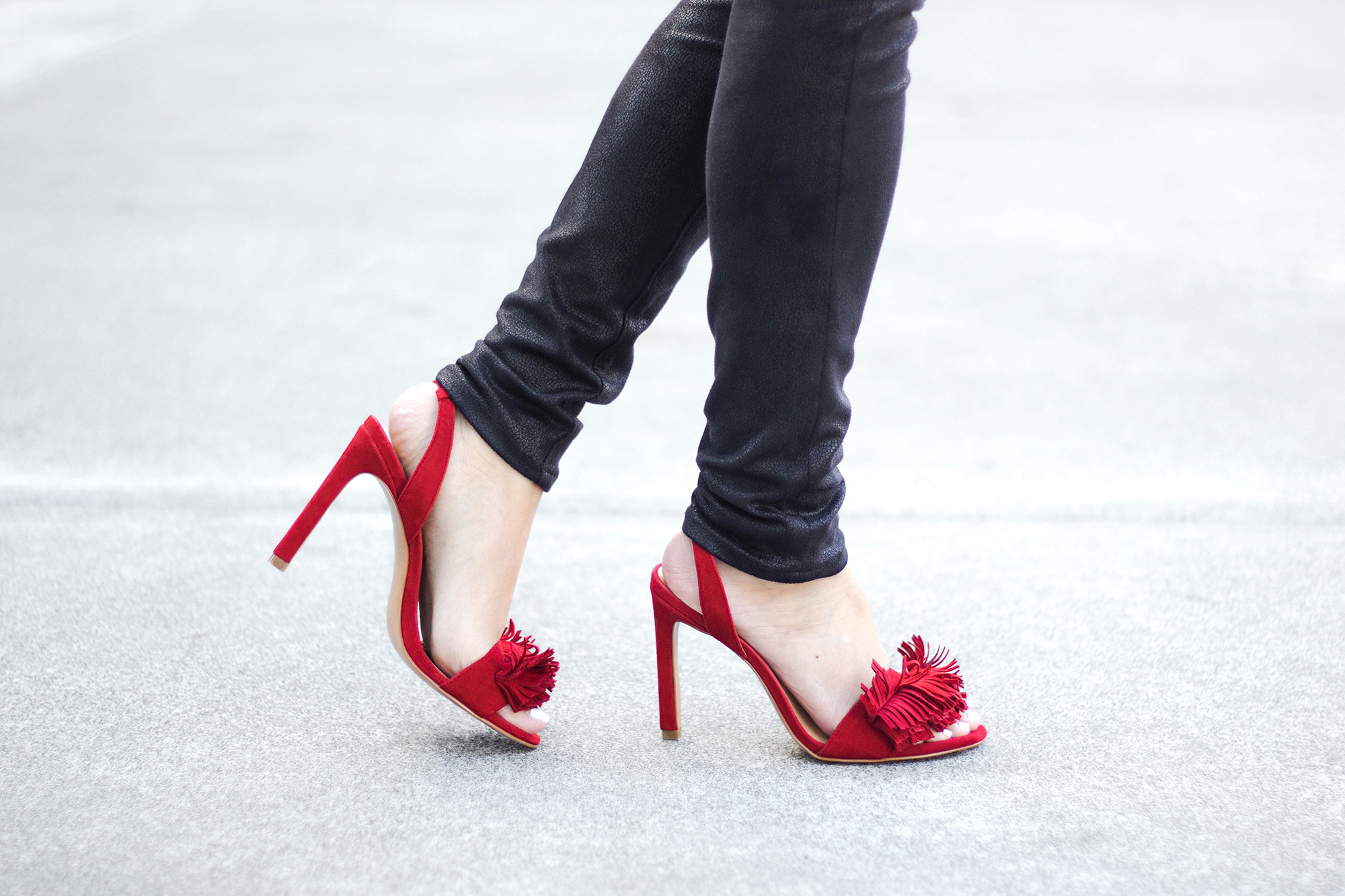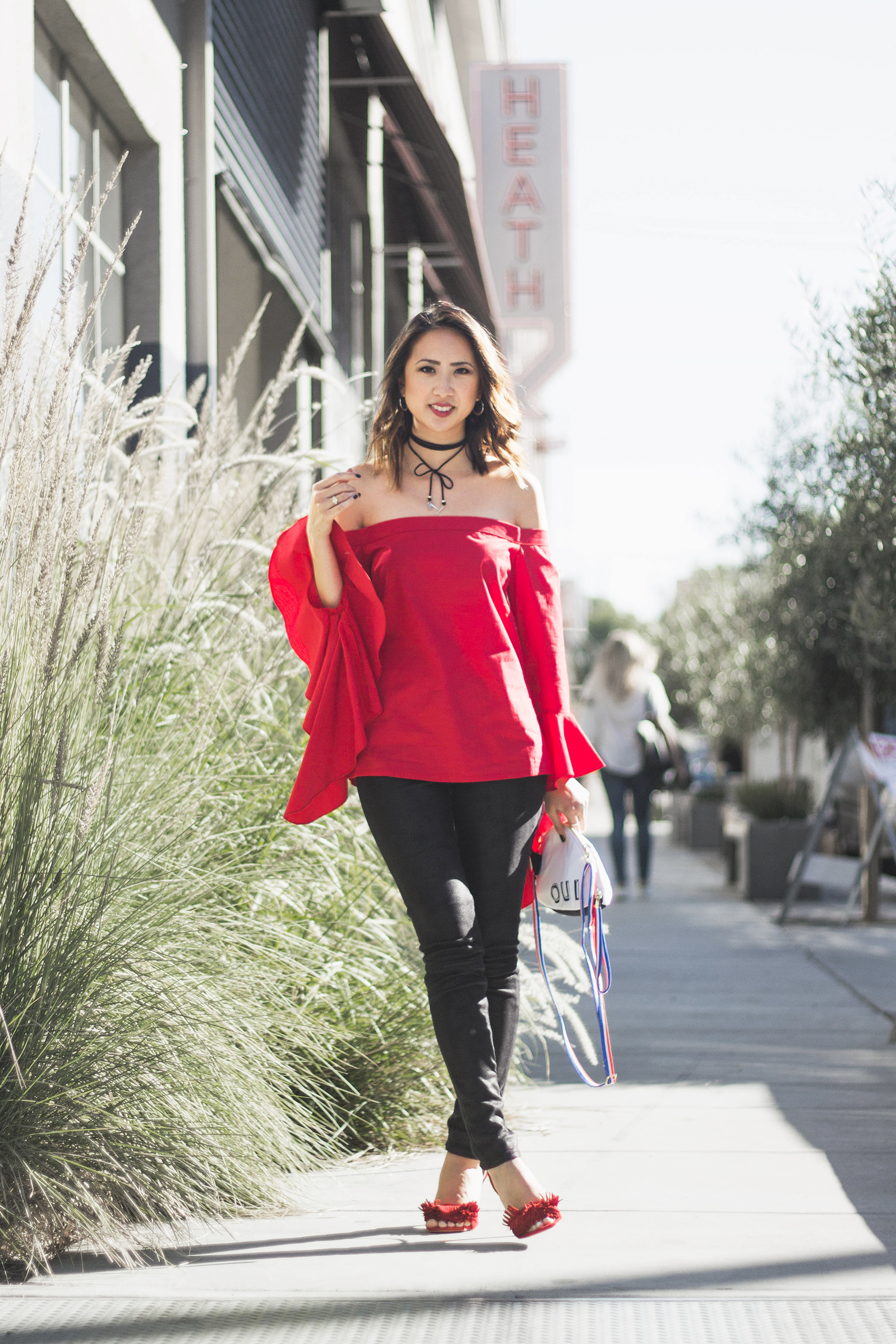 Happy Belated Thanksgiving! I hope you all were able to share the long weekend making great memories with your loved ones.
Sorry for the silence as of late, but I lost all my patience with my old laptop and decided to take a breather while I waited anxiously for my new one to arrive. I'm proud to say that as of two days ago, I'm a proud mother of the new MacBook Pro! I've been glued to this baby since I took it out of the box, and once I got all my files and software loaded, I was immediately back in Photoshop, editing my photo queue like a well-oiled machine. It's been glorious having a processor that can actually handle my files.
Guys, there's a new feature on Closet Luxe! I've added a SHOP tab to the top menu to help you find the perfect gift for everyone on your list. I'll be adding more shopping guides in the next coming days/weeks, but for now, I hope you will find Gifts Under $25 and Gifts Under $100 useful!
Now, on to the outfit. 🙂 I scored this top and bag from Shopbop's big October sale. I'd been eyeing the bag for nearly a year, but I couldn't justify splurging on it until I saw it marked down! (By the way, for those of you who are wondering, it's a mouse! It says "oui" on one side and "non" on the other.) And this top, I mean seriously. The ruffled sleeves completely won me over without even trying! Together, they have such a French vibe, so naturally I was obsessed.
Outfit details
Top: MLM Label (similar here)
Pants: 7 for all Mankind
Shoes: Banana Republic (old, similar here)
Necklace: Vanessa Mooney (similar here)
Bag: Patricia Chang
Photographer: Hamee Ha
Save