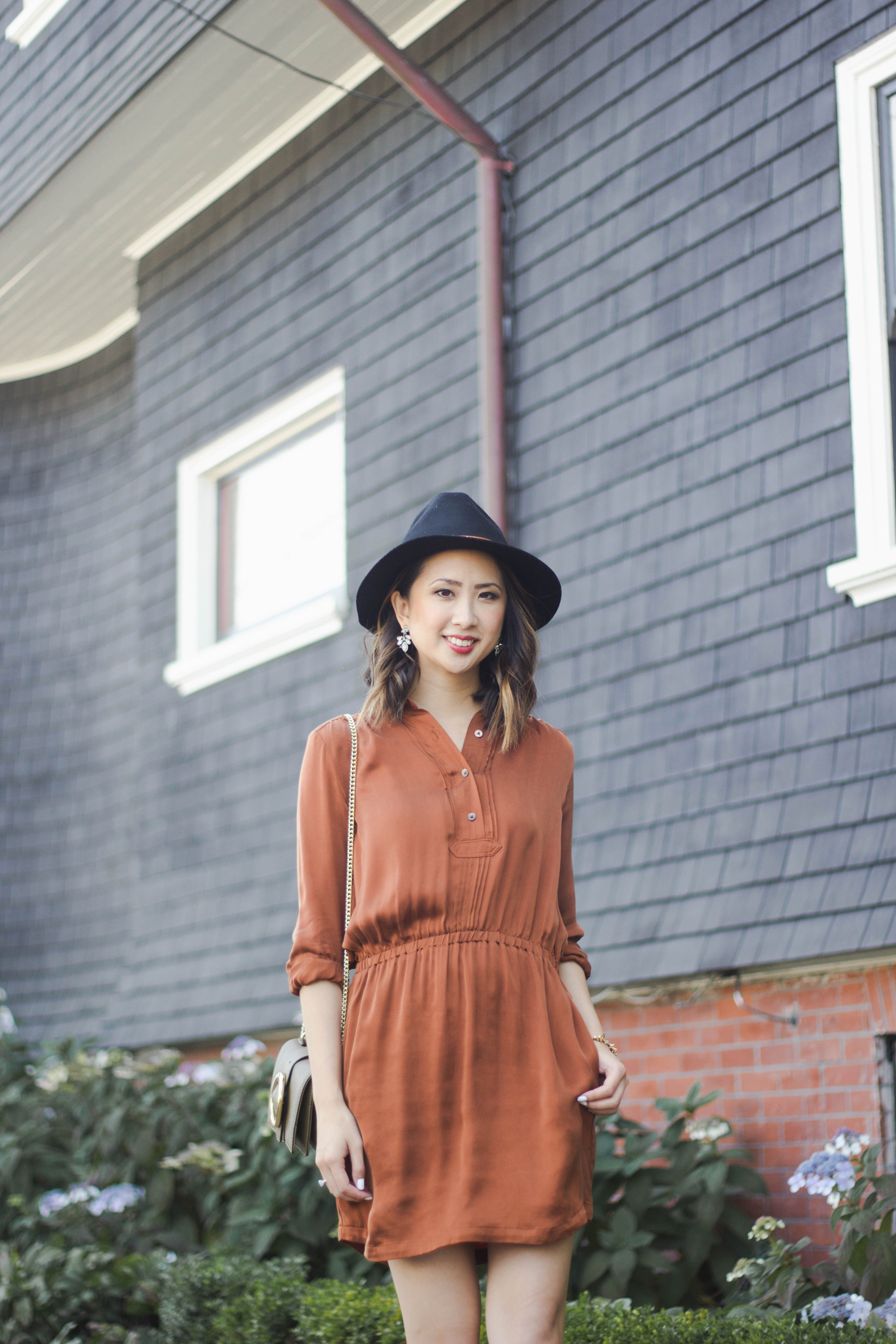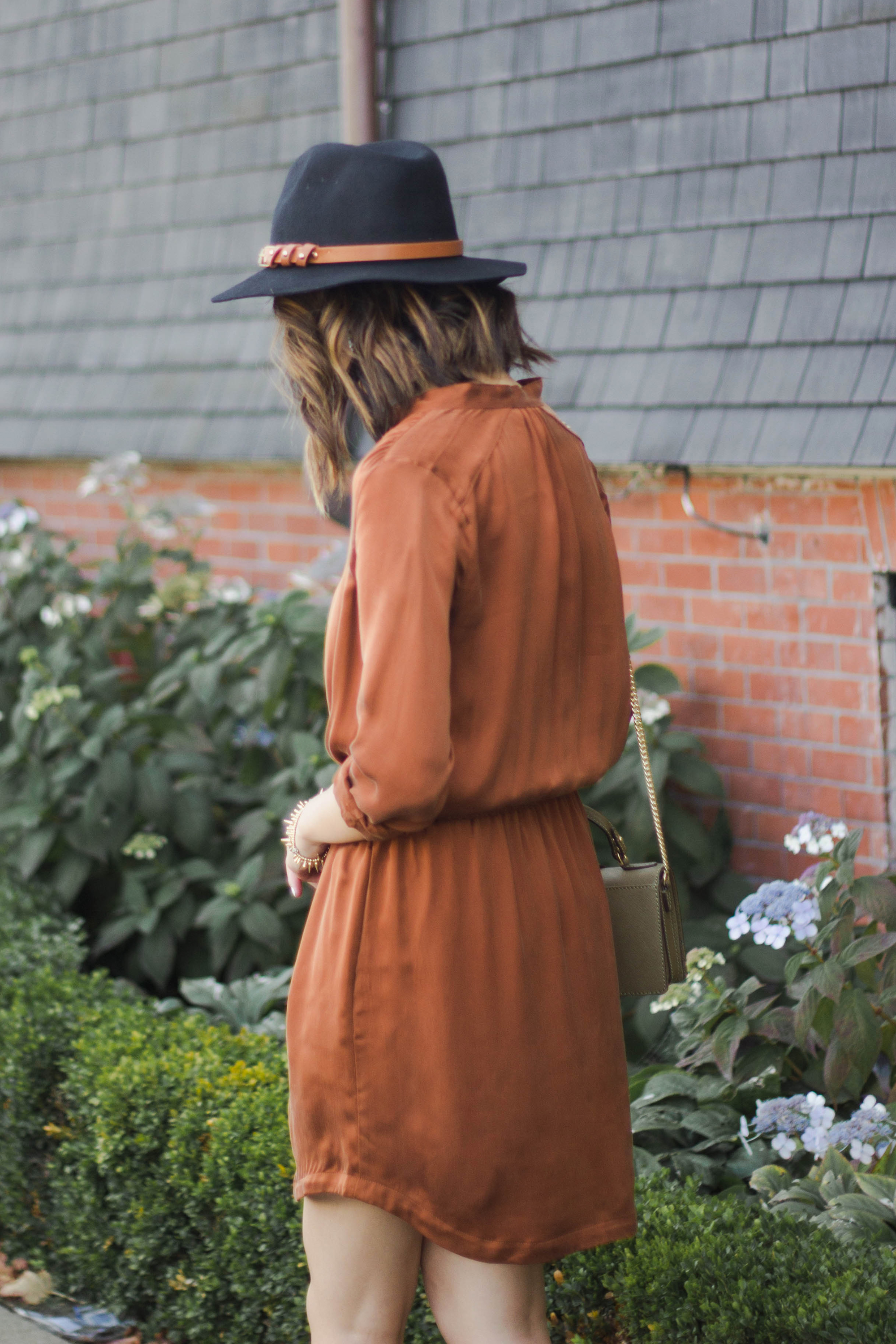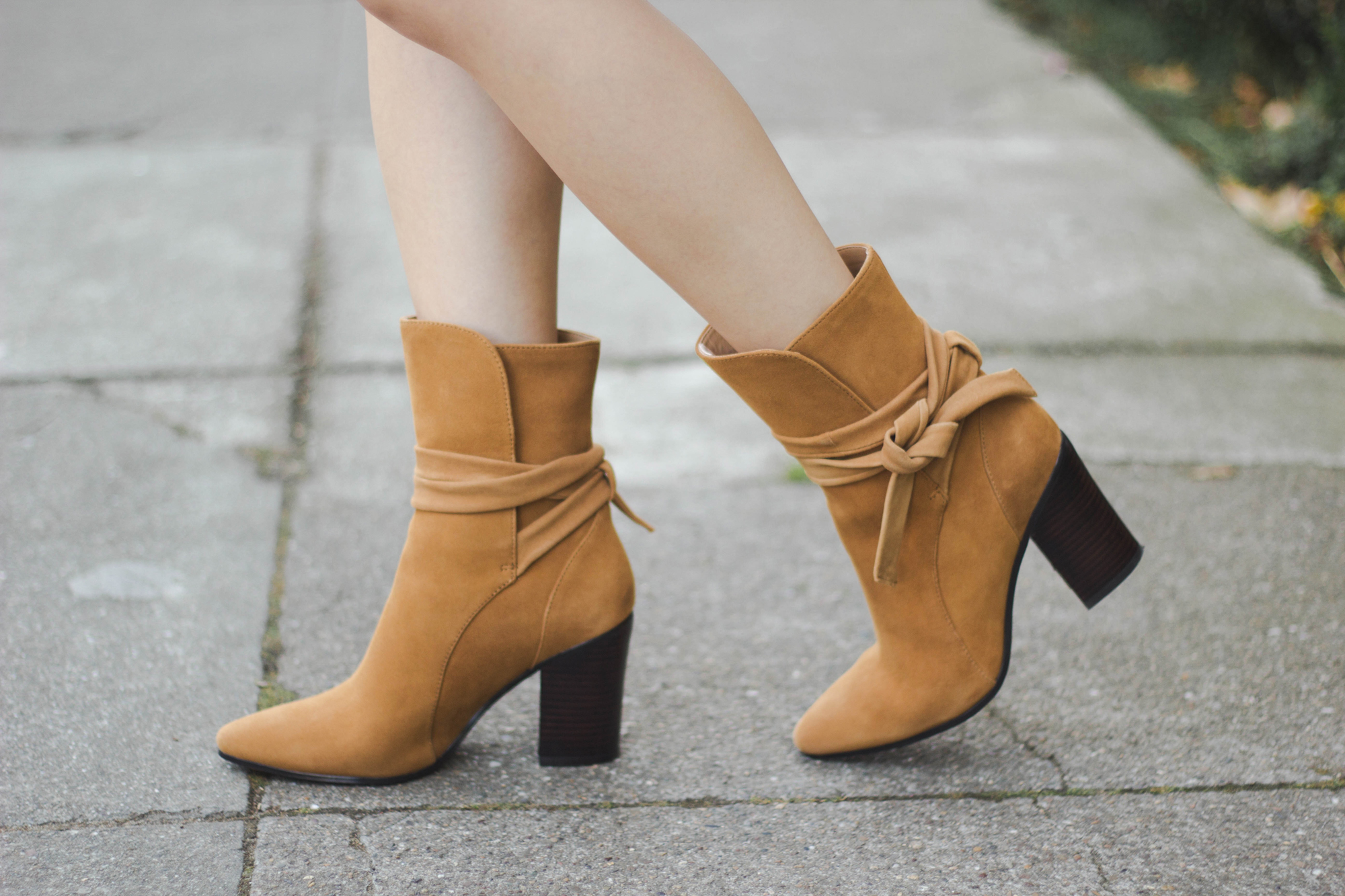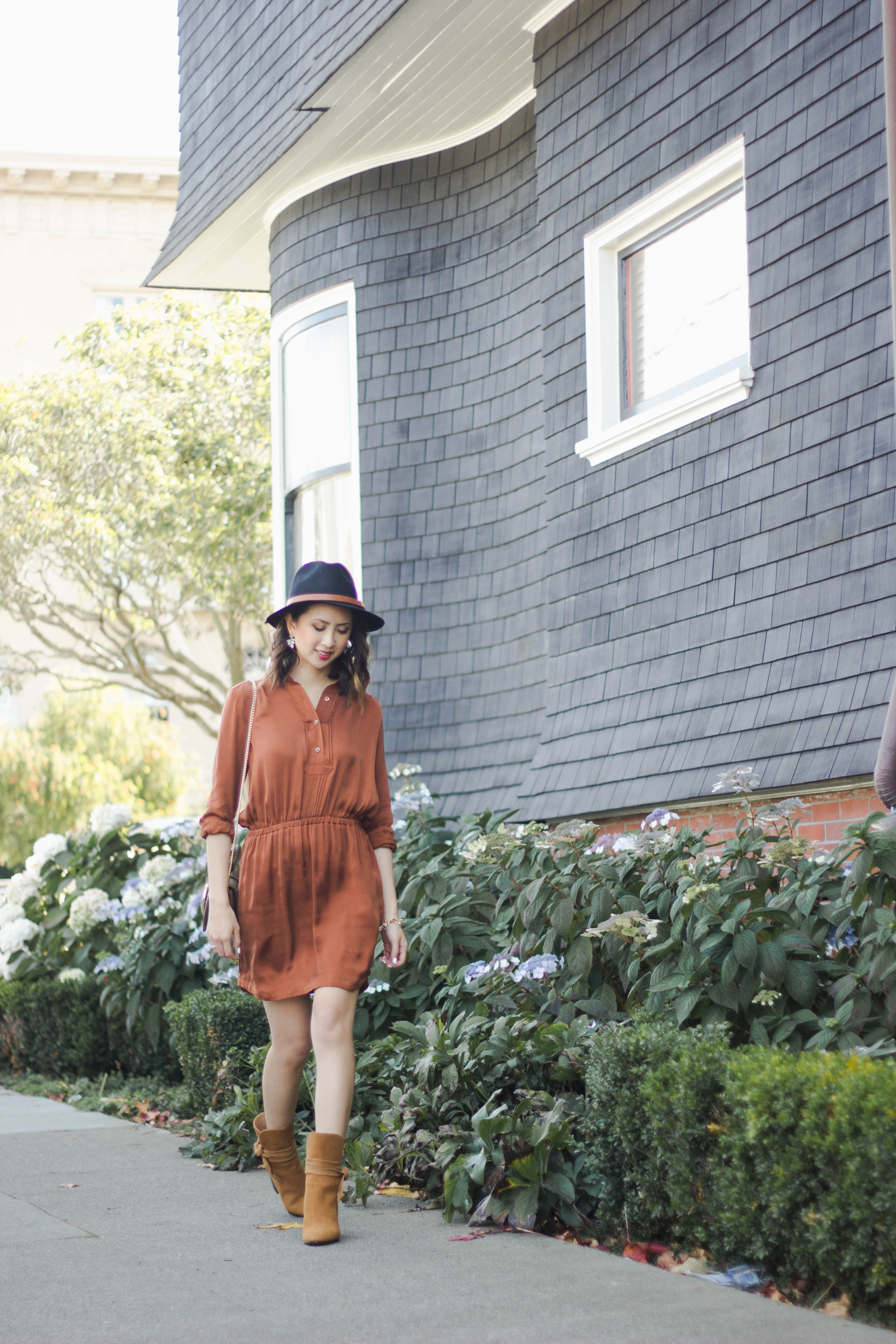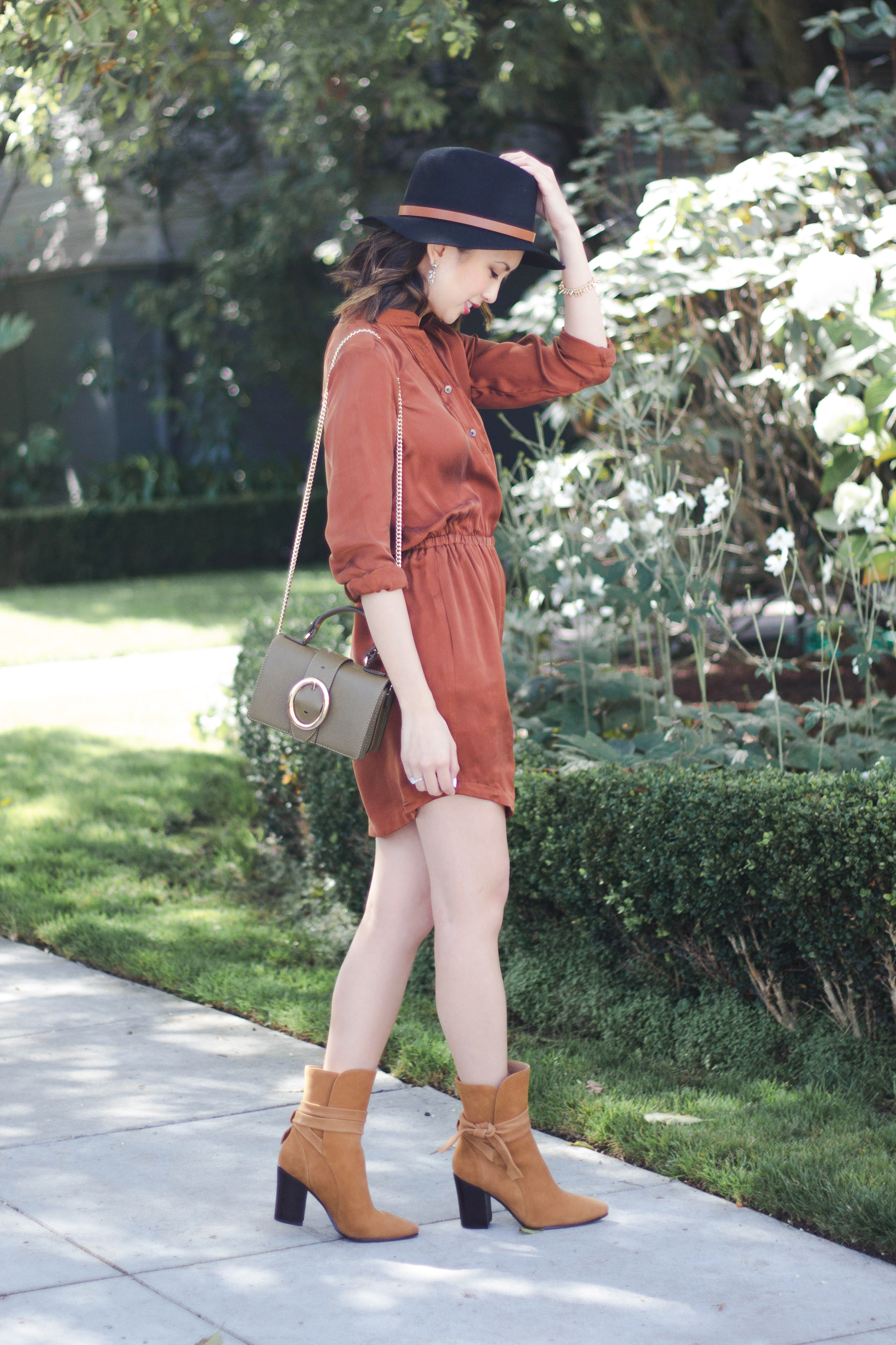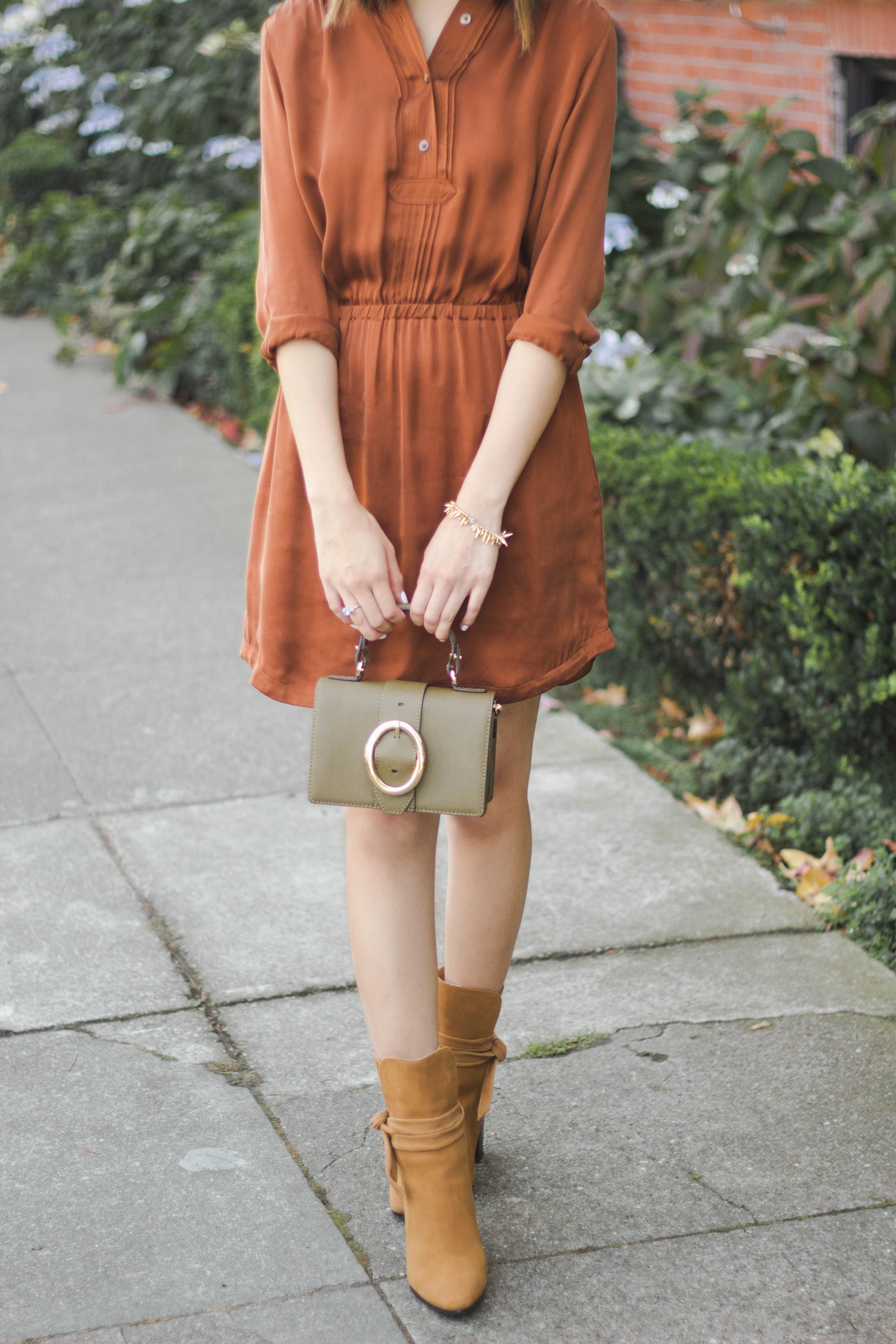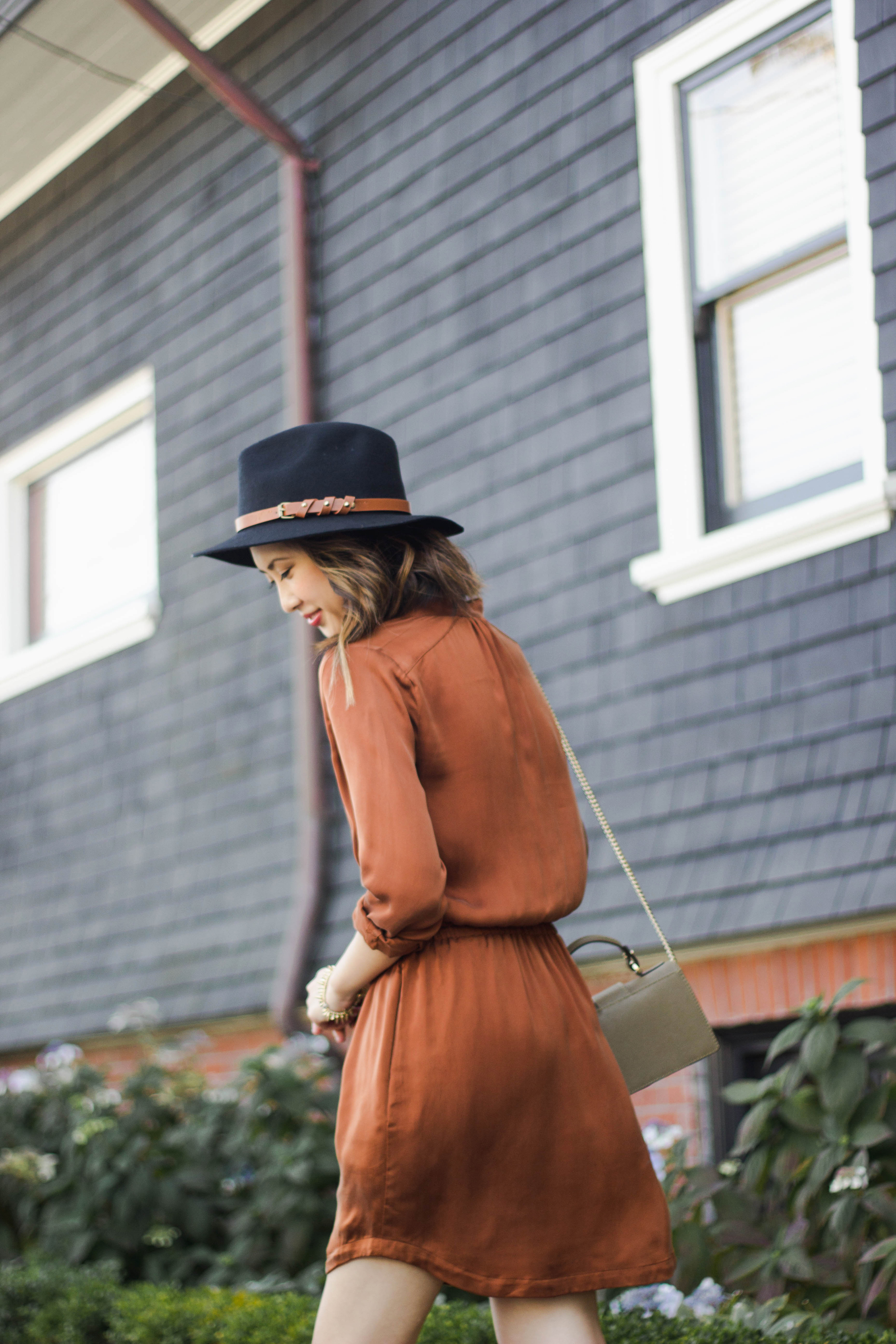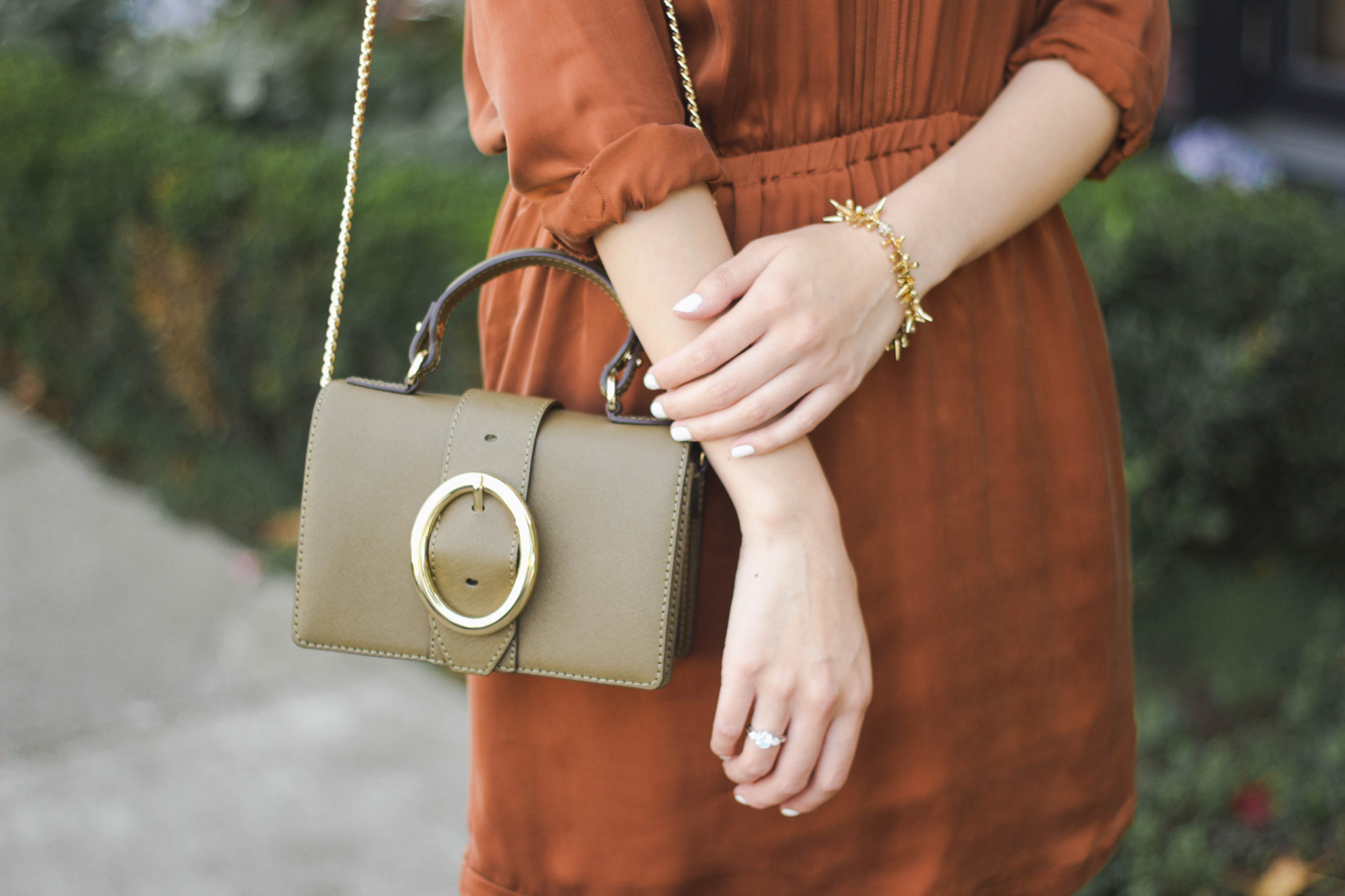 Inspired by turning leaves, I am mixing different tones of brown today for a fall-ready look. I love how these rich hues pair perfectly with contrasting colors like olive and black! It used to be taboo to wear brown and black together, and I'm glad that fashion faux pas myth has been laid to rest. I personally adore the color combo together! (Plus, I love how it looks with my new hair color, hehe.)
This silk Banana Republic French shirt dress is from their Heritage Collection, which I recently learned finally offers petite sizing options—hallelujah! This line has a vintage feel to it (hence the name) and the color palette is beautiful and earthy. There are tons of beautiful ivory, blush pink and tan pieces, and it was hard to not go crazy in that section when I found out I could actually fit them!
The boots are by far my favorite part of this outfit. The chunky heel keeps them super comfortable, and I've walked a lot in them with zero complaints. I saw some reviews on the BR website complaining that they are hard to remove, and while I, myself, did struggle a little, it wasn't as bad as the reviewers made it sound. It could be because my heels are narrow, but I also think that wearing socks and having patience made a difference, too. No, these will not be the shoes that you tear off the moment you walk through the door; instead, you'll have to and sit down and gently pull your feet out. But it is possible and will only take a few extra seconds. I personally think that little extra effort is worth it for such a cute boot!
Outfit details
Dress: c/o Banana Republic
Shoes: c/o Banana Republic
Hat: Theodora & Callum (old, similar here)
Bag: Banana Republic
Earrings: Banana Republic (similar here)
Bracelet: Stella & Dot (old)
Photographer
:
Hamee Ha
Note: Banana Republic is one of the many contributors to this website, and they provided free product in exchange for this post. All opinions, creativity and material expressed are 100% my own.